From Episode #227, The Case of the Thermal Thief
The Long Beach Yacht Club
Not much can been seen in the episode but what can be seen seems to fit. The floating moorage at
the top right was not there when the episode was filmed. The present clubhouse was opened in 1959.
For more information, visit the club's website here.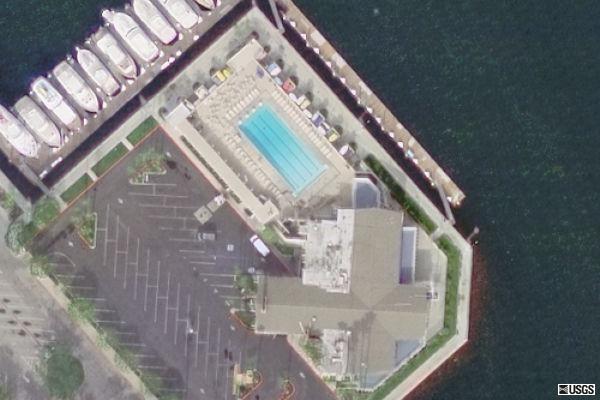 Image courtesy the U. S. Geological Survey and TerraServer-USA.
D. A. Supernaw visited the site on February 10, 2007, and has graciously provided some photos.
Here's one with a comparison capture from the "home movie" seen in the episode.