Chatsworth/Iverson Ranch
Eric Cooper wrote to say that the sequence of the car driving into the ranch in
#248, TCOT Hasty Honeymooner, looks very much like it was filmed near
Chatsworth, California, most likely on or near the Iverson Ranch.
You can find more about Chatsworth locations here. The pictures there certainly
resemble the countryside seen in the vidcaps shown below.
Episode #192, TCOT Bouncing Boomerang, has a longer version of the driving
into the ranch sequence seen it #248. It also has several other scenes that give a
glimpse of the countryside. Are there any other episodes with similar locales?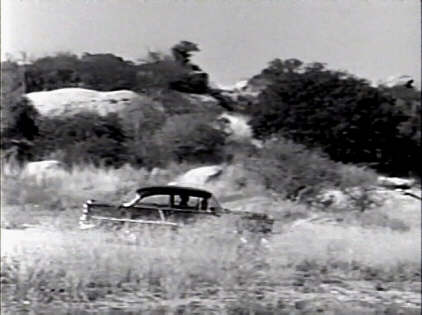 From episode #192.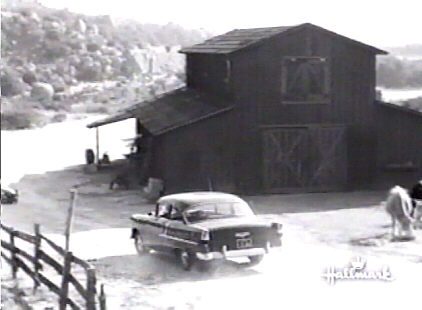 From episode #248.

From episode #248.