<< Guilty Clients | Episodes | Impatient Partner >>
#124: The Case of the
Jealous Journalist
Original Airdate: 09/02/61
From The Perry Mason TV Show Book (Revised)
When a newspaper executive and his brother drown during a fishing trip in Canada, the deaths set off more repercussions at the Los Angeles Chronicle than a paperboys' strike.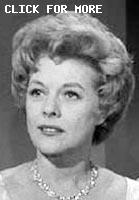 Opening
Starring Raymond Burr
in The Case of THE JEALOUS JOURNALIST
Based upon Characters Created by Erle Stanley Gardner
Barbara Hale, William Hopper, William Talman, Ray Collins
Trailing
Directed by John English
Written by Samuel Newman
Art Seid | Producer
Gail Patrick Jackson | Executive Producer
Produced by The CBS Television Network in association with Paisano Productions
Jackson Gillis | Story Consultant
Raymond Burr as Perry Mason
Barbara Hale as Della Street
William Hopper as Paul Drake
William Talman as Hamilton Burger
Ray Collins as Lt. Tragg
Cast
Irene Hervey as Grace Davies
Jan Merlin as Ralph Quentin
Linden Chiles as Joe Davies
Denver Pyle as Tilden Stuart
Bek Nelson as Miriam Coffey
Theodore Marcuse as Boyd Alison
Claire Griswold as Kerry Worden
Parley Baer as Seward Quentin
Paul Smith as Bartender
Frieda Inescort as Hope Quentin
Roxanne Arlen as Bonnie Mae
Lee Giroux as Newscaster
James D. Neilson as Operative
Alex Bookston as Lewis
Tom Harkness as Judge
Richard Geary as Searcher
Uncredited Actors
Robert Wegner as Bailiff
Bert Stevens as Courtroom Spectator
(two added by gracep 11/22/2010)
Crew
Production Supervisor … Dewey Starkey
Director of Photography … Robert G. Hager
Art Direction … Lewis Creber
Assistant Director … Morris Harmell
Film Editor … John D. Faure
Casting … Harvey Clermont
Makeup … Irving Pringle
Hair Stylist … Annabell
Wardrobe Supervision … Ed McDermott, Evelyn Carruth
Set Decoration … Charles Q. Vassar
Sound Effects Editor … Gene Eliot, M.P.S.E.
Music Editor … Gene Feldman
Properties … Ray Thompson
Production Sound Mixer … Herman Lewis
Script Supervision … M.E.M. Gibsone
Sound … Glen Glenn Sound Co.
Titles and Opticals … Pacific Title
Paul enters the office and reports some new information. Misunderstanding, Perry responds "The applicable law is the Uniform Simultaneous Death Act, Section 296 of the Probate Code, Paul." There is indeed such an Act in the Probate Code. Section 296 doesn't exist today but likely did in Perry's time. Submitted by Steve Fox, 11/11/2004.
In many episodes of Perry we see a newspaper headline. It is almost always a copy of the fictional Los Angeles Chronicle. In this episode we are taken inside the offices and ownership of the Chronicle. During the show it is revealed that the Chronicle is wholly owned by Adam York and has been for years. Submitted by PaulDrake33, 3/6/2009.
Sightings: The ubiquitous Little Old Lady in a Hat appears in the courtroom on the prosecution side, middle row at the far end. She can be seen during a cutaway when D.A. Burger questions Tilden Stuart (Denver Pyle) on the stand. Also, Quiet Old Man #1 sits behind Boyd Allison (Theodore Marcuse). Submitted by Kenmore, 9/19/2010.
+ And let's not overlook "Miss Carmody" sitting behind the Quentin family and next to the curious Pencil Mustache Man. We also see Quiet Old Man #2 as the courtroom clears for lunch. Submitted by gracep, 11/21/2010.
+ Little Old Lady #2 also finds her way among the courtroom spectators. Read more about all of these and other favorite frequent faces, and help us spot more! Submitted by gracenote, 9/21/2011.
Uncredited Actors: Robert Wegner almost goes unseen as the jailer/bailiff watching over young Davies in jail. And I think I spy Bert Stevens in the back row of the courtroom gallery. Submitted by gracep, 11/22/2010.
+ Another surprise is the venerable Sam Harris as a courtroom spectator, just one of 514 appearances in cinema and television. (Appearance on Uncredited Actors page TBD.) Submitted by gracenote, 9/21/2011.
Lee Giroux (Newscaster) frequently played newscasters and the like throughout his career. He died relatively young, at age 62. Submitted by gracep, 11/22/2010.
No Cars, but this episode has one Helicopter: a US Coast Gaurd Sikorsky HO4S "Chickasaw", bright yellow in color, shown during the Search & Rescue narrative early in the episode. Boom lowered for rescue shown here. HO4S-1G and 2G models entered Coast Gaurd service in 1951. The machine remained in USCG service with models up to HO4S-4G until 1966. History given in this USCG pdf. With Interservice Standardization, HO4S became HH-19G in 1962. Added by Gary Woloski, 1/3/13.
Comments

Edit
The picture of managing editor Tilden Stuart displays during the broadcast does not look anything like actor Denver Pyle, who played the editor! Submitted by gracep 11/21/2010.
+ I taped this episode as it came around on KVOS Bellingham yesterday. After carefully checking the News Broadcast photo that gracep questions (I'm a Denver Pyle fan), I am quite sure that it is a photo of Denver Pyle, but one that was taken of him 5-15 years before this episode (while his hair still had colour)! Submitted by GaryW, 8 Sep 2011.
Priorities Are In Order Dept: Hamilton Burger, referring to the murdered woman: "Kerry Worden was a double-crosser all right…But, she was a VERY attractive woman." Submited by cgraul 10/24/2011.
A rarity in this series, Perry cracks a joke in court, this time while questioning a witness about his arranged engagement. Submitted by francis, 4/22/12.
<< Guilty Clients | Episodes | Impatient Partner >>