<< Lonely Eloper | Episodes | Capricious Corpse >>
#154: The Case of the
Bogus Books
Original Airdate: 09/27/62
From The Perry Mason TV Show Book
Joseph Kraft is not your typical used-book salesman. Behind the facade of his small shop is a thriving operation in forgeries of rare first editions that nets him $70,000 a year. But Kraft slips up when he finds that a copy of Tristram Shandy is missing.
Shortly after, Kraft is found dead inside a locked room. The death appears to be accidental; he seems to have died because of a faulty gas heater. Perry doesn't think so, though, and before long, the police don't either. Guess who the main suspect's lawyer happens to be?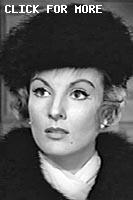 Opening
Starring Raymond Burr
in The Case of THE BOGUS BOOKS
Based upon characters created by Erle Stanley Gardner
Barbara Hale, William Hopper, William Talman, Ray Collins
Trailing
Directed by Arthur Marks
Written by Jonathan Latimer
Art Seid | Producer
Gail Patrick Jackson | Executive Producer
Jackson Gillis | Associate Producer
Samuel Newman | Story Consultant
Raymond Burr as Perry Mason
Barbara Hale as Della Street
William Hopper as Paul Drake
Wiliam Talman as Hamilton Burger
Ray Collins as Lt. Tragg
Wesley Lau as Lt. Anderson
Cast
Phyllis Love as Ellen Carter
Adam West as Pete Norland
John Abbott as Prof. Carlos Muntz
H. M. Wynant as Gene Torg
Joby Baker as Kenneth Carter
Allison Hayes as Pearl Chute
Woodrow Parfrey as George Pickson
Maurice Manson as Joseph Kraft
Tenen Holtz as Mr. Gilfain
Raymond Greenleaf as Rare Book Curator
Kenneth MacDonald as Judge
John Alvin as Bank Teller
William Tracy as Man
Michael Fox as Coroner's Physician
Renee Godfrey as Lady Librarian
Uncredited Actors
Robert Wegner as Door Bailiff (spotted by Rich Erickson, 6/23/2010)
Lee Miller as Sgt. Brice
Crew
Director of Photography … Robert G. Hager
Art Direction … Lewis Creber
Assistant Director … Gordon A. Webb
Film Editor … John D. Faure
Casting … Harvey Clermont
Makeup … Irving Pringle
Hair Stylist … Annabell
Wardrobe Supervision … Ed McDermott, Evelyn Carruth
Set Decoration … Charles Q. Vassar
Properties … Ray Thompson
Production Sound Mixer … Herman Lewis
Script Supervision … Cosmo Genovese
Automobiles Supplied by … Ford Motor Company
Perry Mason
Produced by the CBS Television Network in association with Paisano Productions
Two books are mentioned in this episode. Both are real. The first is , aka . You will find it mentioned here. The other book is . You can read about it here. Submitted by Steve Fox, 12/6/2004. [I wonder if Perry really does have a full set of Man & G?]
+ Also, English writer Izaac Walton (1593-1683) is mentioned by Professor Muntz. He had purchased a work by the author at the bookstore the previous week. Submitted by Wiseguy70005, 7/02/12.
Character Names: Although Michael Fox is listed merely as the "Coroner's Physician," it is the same Dr. Hoxie he has been playing since "The Case of the Runaway Corpse"! (Talman addresses him thus.) Submitted by gracep, 1/13/2011.
+ The character played by Woodrow Parfrey was listed in the credits as George Pickson. He was called Herbert in the story. Added by H. Mason 12/13/14
This episode has some familiar classical pieces throughout. During the opening scence, the music played on the radio in the bookstore is the familiar second movement (Andante) of Haydn's "Surprise" Symphony No. 94 in G Major. In a later scene at the bookstore, Beethoven's Fifth Symphony provides the background. Two other familiar pieces play on that radio at different times. Submitted by gracenote, 7/11/2011.
+ Tchaikovsky's First Piano Concerto is recognizable. A late symphony by Haydn, maybe #104, also seems to be employed. Added by emahl, 15 January 2015.
Uncredited Actors: Burr's stand-in, Lee Miller provides yet another performance as a silent Sgt. Brice. The stern bailiff guarding the door is Robert Wegner. Submitted by gracenote, 7/11/2011.
Sightings: Appearing in the courtroom gallery are Quiet Old Man #1 and the Thin Man. More here. Submitted by gracenote, 7/11/2011.
Unconvincing Musicianship Dept.: That guitar Adam West is so ineptly trying to look like he's playing is a low-budget Kay acoustic. Kay made many thousands of similar models sold through Sears, Spiegel, etc. Submitted by francis, 5/20/12.
+ The first guitar that Pete Norland (portrayed by Adam West) played was about three minutes into the episode. This guitar had a round sound hole in the front and a squarish head stock. To me it resembled an expensive type of guitar manufactured by C.F. Martin. The second time Norland played the guitar, there was a different guitar used. The second guitar appeared about 49 minutes into the episode and was an f-hole (also called arch top) guitar. The head stock on this guitar clearly had the word "Kay" on it. This was the one made by the Kay Musical Instrument Company, maker of less expensive instruments. You can see the two guitars at this web page. Submitted by Charles Richmond, 9/10/13.
Beginning in the fall of 1962, CBS began incorporating the production credit (CBS/Paisano Productions in this case) along with the "Seal of Good Practice" into the closing credits rather than a separate credit. This occurs on the 1962-63 season of The Twilight Zone as well. Submitted by Wiseguy70005, 7/02/12.
For the second time a victim was killed by inhalation of natural gas fumes. It also happened in episode 112 (TCOT Wintry Wife). Submitted by H. Mason 12/13/14
Goof: A bank official testifies that Joseph Kraft got 20 one-hundred-dollar bills at the bank and that the bills were brand new bills from the Mint. The Mint has nothing to do with paper currency. Paper currency comes from the Bureau of Engraving and Printing. Submitted by D. Tlougan, 5/1/15.
Pearl's chain lock on her door was installed incorrectly. The tethered end is supposed to be on the jamb and attaches to the receiver on the door. Paul would just need to lift the chain to get in. Submitted by Perry Baby 3/24/16
This is the third of five PM appearances for Allison Hayes who, according to Wikipedia, was a close friend of Raymond Burr...MikeM. 11/2/2016
Comments

Edit
A reunion of sorts for Allison Hayes and Maurice Manson. They both appeared several years earlier in the Roger Corman flick, The Undead, although they didn't share any scenes together, just as in this episode if you don't count the phone call. Submitted by Kenmore, 1/07/2012.
In 1962-63, we have a new opening scene, Perry sitting alone in the courtroom. And I'm happy that, in 1962-63, CBS decided to omit the little ditty music they had played during 1961-62 each episode following the last scene but prior to the classic Perry Mason theme during the credits. --submitted by 10yearoldfan, 26 August 2013.
+There was also the alternate opening where Perry enters the courtroom and walks to his seat. Perry Mason was not the only CBS series which not only introduced a new opening in the 1962-63 season but also an alternate version. The Dick Van Dyke Show introduced the Rob-Petrie-tripping-over-the-ottoman opening and also made one where he didn't trip. Another similarity between the two series is that by the final season (1965-66 for both series) one of the openings was rarely seen. Rob Petrie rarely tripped anymore and Perry only walked in twice in the ninth season--and that counts the special color-episode opening. Submitted by Wiseguy70005, 9/9/13.
+Also, the 6th season did introduce the 2-part closing credits. Many times in the syndicated version, the second part is cut out. The first part leads directly to the Viacom logo and the copyright info and production number are not seen. Submitted by Wiseguy70005, 9/9/13.
<< Lonely Eloper | Episodes | Capricious Corpse >>