<< Double-Entry Mind | Episodes | Dodging Domino >>
#158: The Case of the
Hateful Hero
Original Airdate: 10/18/62 Revised
From The Perry Mason TV Show Book (Revised)
Jimmy Anderson, Lieutenant Andy Anderson's cousin, has been promoted from a street beat to a patrol car. On his first night out, Jimmy and his partner Otto Norden come across a robbery at the Wilson Plastics Company. A shooting occurs and Norden is killed.
Andy can't believe it, but evidence points to Jimmy having been involved in a burglary while still on his street beat. Andy is angry and confused when Jimmy is suspended from the force.
Perry happens to be the attorney for Wilson Plastics and is on the scene when the night watchman, Ralph Pierce, is found strangled to death. Andy asks Perry to defend Jimmy.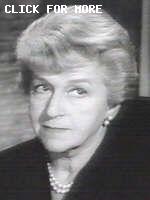 Starring Raymond Burr
in The Case of THE HATEFUL HERO
Based upon Characters Created by Erle Stanley Gardner
Barbara Hale, William Hopper, William Talman, Ray Collins
Trailing
Directed by Jesse Hibbs
Written by Samuel Newman
Art Seid | Producer
Gail Patrick Jackson | Executive Producer
Jackson Gillis | Associate Producer
Samuel Newman | Story Consultant
Raymond Burr as Perry Mason
Barbara Hale as Della Street
William Hopper as Paul Drake
Wiliam Talman as Hamilton Burger
Ray Collins as Lt. Tragg
Wesley Lau as Lt. Anderson
Cast
Dick Davalos as James Anderson
Jeanette Nolan as Erna Norden
Mabel Albertson as Carrie Wilson
Edmon Ryan as Arthur Morrell
Leonard Stone as Jerel Leland
Sue England as Fleta York
William Phipps as Dwight Wilson
William Boyett as Otto Norden
Frank Gerstle as Det. Steve Toland
Mike Steele as Howard Duncan
Richard Tretter as Intern
George Ives as Police Board Chairman
S. John Launer as Judge
Lennie Bremen as Superintendent
Jon Lormer as Autopsy Surgeon
Uncredited Actors
Lee Miller as Sgt. Brice
Crew
"Perry Mason"
Director of Photography … Robert G. Hager
Art Direction … Lewis Creber
Assistant Director … Gordon A. Webb
Film Editor … John D. Faure
Casting … Harvey Clermont
Makeup … Irving Pringle
Hair Stylist … Annabell
Wardrobe Supervision … Ed McDermott, Evelyn Carruth
Set Decoration … Charles Q. Vassar
Properties … Ray Thompson
Production Sound Mixer … Herman Lewis
Script Supervision … Cosmo Genovese
Automobiles Supplied by … Ford Motor Company
Perry Mason
Produced by the CBS Television Network in association with Paisano Productions
Mabel Albertson makes her only Perry appearance here playing Carrie Wilson. Mabel Albertson was the sister of Academy Award-winning actor Jack Albertson. Many people may remember Mabel Albertson as Howard Sprague's mother on The Andy Griffith Show. Submitted by PaulDrake 33, 9 September 2009.
+ I think she may be best remembered as Darrin Stephen's mom in "Bewitched" for some 18 episodes according to IMDB.com (I had thought more than that!)! ;-> Submitted by mesave31, 03/04/15
Sightings: I see an African-American woman watching the court proceedings! Very good! Submitted 02-09-2015 In the back of the courtroom and mostly in shadow, the Pencil Mustache Man and "Miss Carmody" watch the proceedings intently. Find out more about them and the rest of the recurring spectators, and help us spot their friends! Submitted by gracep, 1/11/2011.
New Opening Scene: Instead of sitting alone in the courtroom, Perry is shown entering the empty courtroom and looking around anxiously. As an actor, Burr can make excellent use of his eyes; but I can't help wondering if perhaps Perry showed up a day early for the trial. --Submitted by 10yearoldfan, 30 August 2013.Yes, I honestly think he is thinking, "Della, you told me to be here at this time, but I am the only one here!" Submitted by Welshwoman 02/09/2015
We got to see the inside of Lt. Anderson's office for the first time. Lt. Tragg's office had been seen in approximately 15 stories. Submitted by H. Mason 12/20/14
+ Ray Collins as Lt Tragg seems so ill in this episode he can barely stand or talk. So sad. Submitted by Welshwoman 02/09/15
Character Name: The defendant, James Anderson, had the same name as the main character on the television series Father Knows Best. That show premiered on CBS in 1954 then went to NBC and returned to CBS for the final two seasons. When this episode of Perry Mason was originally broadcast FKB had been cancelled, but was being shown in syndication. Submitted by H. Mason 12/20/14
This is the fourth of five PM appearances for Sue England , who was "Miss Tulsa" at age six...MikeM. 11/8/2016
This is the fourth of six PM appearances for Jeanette Nolan, who was married to John McIntyre from 1935 until his death in 1991...MikeM. 2/14/2017
Comments

Edit
Wesley Lau gets to shine as Lt. Anderson today. He finally gets to show some range as an actor: anger, desperation, sorrow. He can be really strong when he wants to be! Submitted by gracep, 1/11/2011.
Mabel Albertson, playing Carrie Wilson, speaks one of my all-time favorite lines, encouraging Perry to finish sharing his thoughts: "You said facts: plural." --Submitted by 10yearoldfan, 30 August 2013.
Usually the killer blurts out a confession in the courtroom, with little prompting from Perry. Here, the killer is trapped under very different circumstances. Submitted by Bill-W2XOY on 08/31/13..
<< Double-Entry Mind | Episodes | Dodging Domino >>