<< Surplus Suitor | Episodes | Lawful Lazarus >>
#173: The Case of the
Golden Oranges
Original Airdate: 03/07/63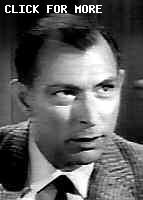 Comments

Edit
In yet another example in Perry Mason of an attractive young woman disregarding her personal safety, we see Janis Carr, clad only in a bathrobe, answer the door. Luckily for her it was only a leering Paul Drake. Submitted by 65tosspowertrap, 11/13/2013.
Pick up the phone!: Why didn't Perry check-in with Della when he was away from the office for long periods of time? In this story she said she had been trying to reach Perry for almost two hours. In many episodes she (or Paul) would find him at somebody's home or office. It would make more sense if he had called the office every hour. Submitted by H. Mason 1/22/15
The Spanish-American War was waged from April 25-December 10, 1898. 110 Medals of Honor were awarded, including one to Lt. Col. Theodore Roosevelt 103 years later! Mike Bedard 2.10.15.
DA Burger tells the S-A War veteran that the Prosecution contacted the "WAR" Department about the legitimacy of the Medal of Honor award; the WAR Department became the ARMY Department in 1947 when the DEFENSE Department was created. Paul Drake's reference to the "Pentagon" is more accurate. Mike Bedard 2.11.15
<< Surplus Suitor | Episodes | Lawful Lazarus >>