<< Shifty Shoe-Box | Episodes | Deadly Verdict >>
#184: The Case of the
Drowsy Mosquito
Original Airdate: 10/17/63 Revised
From The Perry Mason TV Show Book
When someone tries to kill a friend of Perry's who has discovered a lost gold mine, Paul is called on to disguise himself as a prospector and act as bait for the potential killer. But while Paul is looking for rocks, he finds a body instead.
This episode is unusual in that there is no trial—just a coroner's inquest. Therefore, there is no defendant.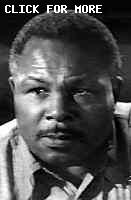 Opening
Starring Raymond Burr
in Erle Stanley Gardner's
The Case of THE DROWSY MOSQUITO
Barbara Hale, William Hopper, Ray Collins

Trailing
Directed by Jesse Hibbs
Teleplay by Jonathan Latimer
Art Seid | Producer
Gail Patrick Jackson | Executive Producer
Jackson Gillis | Associate Producer
Samuel Newman | Story Consultant
Raymond Burr as Perry Mason
Barbara Hale as Della Street
William Hopper as Paul Drake
Wiliam Talman as Hamilton Burger
Ray Collins as Lt. Tragg
Cast
Arthur Hunnicutt as Sandy Bowen
Russell Collins as Banning Grant
Kathleen Crowley as Lillian Bradisson
Clinton Sundberg as Deputy Coroner Chute
Robert J. Wilke as Deputy Sheriff Connors
Archie Moore as Jason Sparks
Strother Martin as Gerald Sommers
Robert Knapp as James Bradisson
Ann Doran as Nell Wyatt
Woodrow Parfrey as George Moffgat
Richard Derr as Hayward Small
Garry Walberg as Asst. D.A. Northridge
Charles Stroud as Man No. 1
Jack Fife as Man No. 2
Crew
"Perry Mason"
Director of Photography … Robert G. Hager
Art Direction … Lewis Creber
Assistant Director … Gordon A. Webb
Film Editor … Al Clark, A.C.E.
Casting … Harvey Clermont
Makeup … Irving Pringle
Hair Stylist … Annabell
Wardrobe Supervision … Ed McDermott, Evelyn Carruth
Set Decoration … Carl Biddiscombe
Properties … Ray Thompson
Production Sound Mixer … Herman Lewis
Script Supervision … Marshall Schlom
Theme Composed by … Fred Steiner
Automobiles Supplied by … Ford Motor Company
Perry Mason
Produced by the CBS Television Network in association with Paisano Productions
Archie Moore makes his only Perry appearance here playing Jason Sparks. Archie Moore was the light-heavyweight boxing champion of the world from 1952-1960. Archie Moore was the last boxer to fight Rocky Marciano, actually becoming only one of two fighters to knock Rocky down even though in the end he was knocked out by Rocky. After he retired from boxing he had a brief acting career, most notably as Jim in the 1960 production of Huckleberry Finn. Submitted by PaulDrake 33, 29 September 2009.
David Sadowski noted in the Perry_Mason Yahoo! group that this episode was originally aired a week after its scheduled date. Submitted by daveb, 1/16/2011. More information here.
Sightings: Apparently Distinguished Gentleman #1 made the trip from Los Angeles to observe the coroner's inquest. Perhaps he's a weekend rockhound, with his buffalo plaid flannel shirt; after all earlier he appears as a customer in the saloon. Submitted by gracenote 2/16/2011.
Music:You know it's a Western saloon because Stephen Foster's "Camptown Races" is playing on a tinny piano in the background (doo-dah, doo-dah) as Paul Drake heads for camp. Submitted by gracenote, 7/29/2011.
+ This song is also used in "TCOT Clumsy Clown." Must be a favorite of one of the producers. Submitted by cgraul, 9/26/2011.
+ It's also in the public domain—which could be why it's a favorite not only of the Perry producers but of many others on TV and radio! Submitted by gracenote, 10/5/2011.
+ Before "Camptown Races" -- while Paul is acting drunk -- the player piano runs though "Little Brown Jug" by Joseph Eastburn Winner. This was also in the public domain, as it was written in 1869. Paul Drinking = "Little Brown Jug." Paul racing from town to his camp = "Camptown Races." Get it? Submitted by catyron, May 19th, 2018
Strother Martin, of course, is best known for uttering the famous line "What we have here…is failure…to communicate" in Paul Newman's great Cool Hand Luke. Submitted by cgraul, 9/26/2011.
+ He parodied the line in a "Saturday Night Live" skit set in a French-Learning Summer Camp: "What we have here is failure to communicate BILINGUALLY." Mike Bedard Presidents' Day 2015.
I recognized a younger Garry Walberg, who played Asst. D.A. Northridge in this one, as later on playing the gruff (and funny) Lt. Frank Monahan from the Quincy, M.E. series (Jack Klugman starred in 1976).
CARS. Watch for two look-alike but different Jeeps. There are also two early-50s Chevrolet sedans of different years that could easily be mistaken as one & the same car. Also watch for a 1963 U.S. car that's not the usual Buick or Ford/Lincoln.
Paul drives out of town with his nuggets ~29:40, pursued by a Posse of townsfolk in:
Background Cars. Scattered around main street Gold Gulch with the Posse Cars are:
The M38A1 Jeep, from which the CJ5 was derived, had a rear-mount spare, minimizing its width for air/sea transport. The CJ5 side-mount permitted a tailgate. For those wishing to know more about jeeps I highly recommend the very interesting & readable "" by Jim Allen. It gives a complete history of all military and civilian jeeps up to 1999. Added by Gary Woloski, 2/1/14.
+"THE JEEP, Dakota airplane and Landing craft were the 3 Tools that won the war," Supreme Commander Eisenhower said. Mike Bedard 2.24.15.
I want to thank Gary Woloski again for his accurate identification of cars and excellent links to modern photos. Using his notes, I add these observations: Cars #7 and #8 are first seen at 2:34 as the bus drives away. Cars #9, #11, #a, and #c can be seen parked as Perry crosses the street at 9:56 and again (rearranged) when he returns to town at 13:18. When Paul drives into town at 23:54, we can see cars #3, #7, #8, and #a. And when Paul drives out of town, that must be car #b very dim in the background at 29:41. - Submitted by 10yearoldfan, now 16 February 2014.
Agreed. One strong memory from watching PM as a boy, (first run, of course) was my dad and brother identifying the cars shown, each trying to get it quicker than the other. The 1932 Ford model B would have been a big win. Thanks, Gary, for bringing back pleasant memories. Submitted by Rickapolis 12/21/17
When Paul drives back to his camp, he gives posse cars #8, #9, and #10 the slip, but at 30:53 car #11 manages to follow Paul to his camp. At 33:20 Paul tells the inquest group that it was Deputy Connors who had followed him. Why was Connors driving the Suburban rather than his Galaxy police car? -Submitted by 10yearoldfan, 15 Feb 2014.
Paul is supposedly inebriated in the bar yet the deputy who saw him in the bar lets him get in the jeep and drive off. Submitted by Perry Baby 11/24/16
Charles Stroud: In the actor's tenth credited appearance he was one of the town people. In his previous eight roles he was a court clerk. In episode 112 he was one of Paul's operatives. Submitted by H. Mason 2/18/15
Paul Drake: For the first time he used an alias. He called himself Amos Sprague. In episode 65 he opened a checking account under another person's name and let people assume he was that man. Submitted by H. Mason 2/18/15
Paul Drake Witness: At the coroner's hearing the detective was called to testify. Paul was shown on the witness stand in court in episodes 45, 77, 109, 167 and it was mentioned that he testified in episode 169. Submitted by H. Mason 2/18/15
Related Business?: The closed business next to Grant Mining Co. was named Jones & Co. Assayers. There was a Jones & Co. Investments in Suite 908 in the Brent Building in episode 97. Submitted by H. Mason 2/18/15
Perry's Client: For the third time Mr. Mason's client was not arrested and charged with murder. See episodes 6 and 163. Submitted by H. Mason 2/19/15
This is the second of three PM appearances for Kathleen Crowley, who was Miss New Jersey in 1949...MikeM. 12/14/2016
William Hopper in murder mystery movie...After watching this episode on MeTV, I switched over to TCM and there was William Hopper as one of the the players in a 1938 murder mystery movie called Mystery House. TCM usually makes movies available online for a week after showing on the channel. You can also check online to see if the movie will be playing again...MikeM. 12/14/2016
This is the third of three PM appearances for Ann Doran, who appeared in hundreds of films and television shows...MikeM. 3/22/2017
This is the first of three credited but "unnamed" appearances for Jack Fife, whose fourteen IMDb Filmography appearances stretched from 1927 to 1968. Half of his roles were uncredited, but he did play the famous Henry VIII on "I Dream of Jeannie" in 1966...MikeM. 4/12/2018
Comments

Edit
During the lunch break, when the sheriff informs Perry that Sommers could not have committed the murder because of the mileage readings on Sommers' jalopy, Perry asks, "Could the speedometer have been tampered with?" then continues to refer the the "speedometer" mileage readings throughout his questioning of Sommers. It's a vehicle's odometer, not speedometer, that measures distance. jfh 14Dec2016
At the episode's end, Paul, Perry, and Della drive off in a jeep—with Della in the back seat! Not very chivalrous by today's standards! Submitted by Ed Zoerner, 8/23/2010.
+ Not particularly chivalrous back then either! But if Perry let Della ride up front, they wouldn't have gotten to show off Della's shapely gams as she climbed, unassisted, into the jeep's back seat . . . while wearing her White High-Heel Shoes! This is the second or third time the trio came out to the desert in the jeep and Della wore high-heels each time! (And it really was the desert! These scenes were shot on-location.) Submitted by Gary Woloski, 2 December 2011.
+ Perry seemed to be enjoying the view as Della climbed into the jeep. And he was assisting her with his right hand on her left arm. Submitted by DellaFan, 11/21/2013.
+ You can see Della say "Ow!" when Paul presses on the accelerator and she falls back a little! And she taps him on the shoulder for it, too! Submitted by Welshwoman 04/11/15
There is a middle-aged woman in a dress who somewhat resembles Barbara Pepper, but I don't believe it is she. Does anyone recognize her? Submitted by gracenote, 2/16/2011.
Della (in dark mine shaft): "It's dark in here." Paul: "What did you expect, streetlights?" [Unidentified submission.]
+ 1. Guess what footwear Della is wearing down in the mine? RIGHT! High-Heel Shoes!
2. The production crew gets my accolades for adding the realistic reverb to the recorded dialogue in the mineshaft scene! (Shot in studio, not a mine, I'm sure. Barbara Hale couldn't have climbed down a real mineshaft in those shoes!) Submitted by Gary Woloski, 2 December 2011.
+ Paul was just getting back at Della for her having referred to him as "stupid" in #149, Borrowed Baby. Submitted by DellaFan, 11/21/2013.
This episode has everything but a courtroom: Paul Drake being sarcastic, the "town coot," the "western town feisty older woman," Mason's stock manipulation, shots ringing out in the middle of the night, too many names to keep straight, and Paul wearing feminine-looking sunglasses. Quite enjoyable. Submitted by cgraul, 9/26/2011.
+The 3 "M" episodes - Military, Mining, Maritime - are among my favorites due to their Different VENUES & Characters. Mike Bedard 2.24.15.
Speaking of letters, I found the writers had the fondness for surnames beginning with B. In this episode, we have Boler, Bowen, and Braddison. I recall previous episodes with Balfour, Baskim. Beechum, and Baxter. I will have to do a study. Submitted by Perry Baby 8/18/16
This episode appears to use some of the same sets in the previous episode, "Shifty Shoebox", down to the wallpaper. Clinton Sundberg appeared in many a big MGM musical, including "Easter Parade", "Annie Get Your Gun", and "Good News". DODay 12/21/17
<< Shifty Shoe-Box | Episodes | Deadly Verdict >>