<< Floating Stones | Episodes | Devious Delinquent >>
#190: The Case of the
Festive Felon
Original Airdate: 11/28/63
From The Perry Mason TV Show Book (Revised)
Wealthy but dying Bebe Brent gives the bulk of her estate in the form of a cash gift of $1 million to her loyal nurse, Hetty Randall. This last act angers the remainder of the Brent clan and leads to a murder. Perry enters to solve the family dispute, dig up a few skeletons in the closet, and figure out who did it.
Jon Hall, formerly in television's Ramar of the Jungle, came out of retirement to film this episode.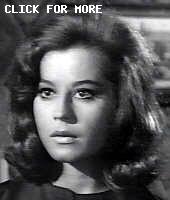 Opening
Starring Raymond Burr
in The Case of THE FESTIVE FELON
Based upon characters created by Erle Stanley Gardner
Barbara Hale, William Hopper, William Talman, Ray Collins
Trailing
Directed by Earl Bellamy
Written by Samuel Newman
Arthur Marks | Producer
Gail Patrick Jackson | Executive Producer
Jackson Gillis | Associate Producer
Samuel Newman | Story Consultant
Raymond Burr as Perry Mason
Barbara Hale as Della Street
William Hopper as Paul Drake
William Talman as Hamilton Burger
Ray Collins as Lt. Tragg
Wesley Lau as Lt. Anderson
Cast
Jon Hall as Max Randall
Sherry Jackson as Madeline Randall
Kathie Browne as Carla Eden
Anne Seymour as Hetty Randall
Jeff Morrow as Lawton Brent
Ray Stricklyn as Reed Brent
Gilbert Green as Chester Brent
Elisabeth Fraser as Eloise Brent
John Howard as Justin Grover
Nelson Leigh as Judge
Anne Barton as Bebe Brent
Michael Fox as Surgeon
Marshall Reed as Policeman
Louise Lewis as Mrs. Taylor
Uncredited Actors
Don Anderson as Courtroom Spectator
Bert Stevens as Court Clerk
Robert Wegner as Seated Bailiff by the window
Crew
"Perry Mason"
Director of Photography … Howard Schwartz, A.C.E.
Art Direction … Lewis Creber
Assistant Director … Robert G. Stone
Film Editor … Richard H. Cahoon, A.C.E
Casting … Harvey Clermont
Makeup … Irving Pringle
Hair Stylist … Annabell
Wardrobe Supervision … Ed McDermott, Evelyn Carruth
Set Decoration … Carl Biddscombe
Properties … Ray Thompson
Production Sound Mixer … Herman Lewis
Script Supervision … Marashall Schlom
Theme Composed by … Fred Steiner
Perry Mason
Produced by the CBS Television Network in association with Paisano Productions
Sherry Jackson makes her only Perry appearance here as Madeline Randall. Sherry Jackson's best-known role was as Danny Thomas' daughter Terry Williams for 104 episodes of Make Room For Daddy. Submitted by PaulDrake 33, 29 September 2009.
+ Both Sherry Jackson and Kathie Browne would make memorable (at least from the male point of view) appearances in Star Trek. Submitted by 65tosspowertrap, 11/27/2013. P.S. Happy Thanksgiving.
++ Agreed! Sherry was Android Andrea in "What Are Little Girls Made Of? ['66]" & Kathie was Deela in "Wink of an Eye ['68]" [IMDb]. Mike Bedard 3.5.15.
Once again, Lt. Tragg (Ray Collins) appears only in the billing. Submitted by gracenote, 2/24/2011.
Nelson Leigh Judged 9 Perrys & 2 FBIs [IMDb]. Mike Bedard 3.4.15.
Sightings: Two favorite frequent faces appear in the courtroom gallery today: Distinguished Gentleman #1 and Little Old Lady #1. Submitted by gracenote, 2/24/2011.
+We find the Quiet Old Man #1 seated in the back row behind Burger. Submitted by BigBill767, 6/17/2016.
The Curious Coffee Set makes an appearance at Perry's office. Submitted by gracenote, 8/3/2011.
+ In this story the Policeman had more lines. He appeared as a witness in court. Added by H. Mason 3/5/15
This is the second of three PM directing credits for prolific television director Earl Bellamy, who directed 82 episodes of Bachelor Father...MikeM. 12/22/2016
This is the third of four PM appearances for Kathie Browne, who also appeared in three episodes of "Ironside"...MikeM. 3/30/2017
Comments

Edit
The title here seems like a comparatively poor choice, despite the nice alliteration. None too informative or indicative of the plot! Submitted by Ed Zoerner, 6/12/09.
+ Better titles would be TCOT Fraudulent Family or Conniving Clan. Mike Bedard 3.4.15.
+ Who was the titular Felon anyway? submitted by DyNama, 3/6/2015.
Raymond Burr as adversary of "Mason"? After viewing this episode on MeTV, I switched over to TCM and caught the end of "Maru Maru" (1952) starring Errol Flynn as Gregory Mason and RB as Brock Benedict. RB initially works in a possibly criminal enterprise with Gregory Mason, but they end up as enemies. Wikipedia says that RB's weight had dropped from 300 to 175 before he was signed for the role...MikeM. 12/22/2016

Madeline Randall is Bebe Brent's daughter. Reed Brent is Lawton Brent's son. Bebe and Lawton are brother and sister. How could Madeline and Reed marry being first cousins? Why wasn't Madeline's father, Max Randall, persistent that they don't marry? Submitted by Dreamrider 12/22/16
<< Floating Stones | Episodes | Devious Delinquent >>