<< Accosted Accountant | Episodes | Ice-Cold Hands >>
#196: The Case of the
Capering Camera
Original Airdate: 01/16/64
From The Perry Mason TV Show Book
Perry faces a tough ethical question in this episode. His client confesses to him that she was present, gun in hand, when a man was murdered, but the police think the man committed suicide.
What should Perry do? Tell his client's story to the police or just keep quiet?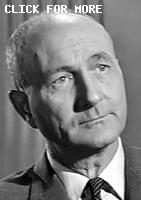 Opening
Starring Raymond Burr
in The Case of THE CAPERING CAMERA
Based upon characters created by Erle Stanley Gardner
Barbara Hale, William Hopper, William Talman, Ray Collins
Trailing
Directed by Jesse Hibbs
Written by Jonathan Latimer
Arthur Marks / Art Seid | Producers
Gail Patrick Jackson | Executive Producer
Jackson Gillis | Associate Producer
Samuel Newman | Story Consultant
Raymond Burr as Perry Mason
Barbara Hale as Della Street
William Hopper as Paul Drake
William Talman as Hamilton Burger
Ray Collins as Lt. Tragg
Wesley Lau as Lt. Anderson
Music Composed and Conducted by Richard Shores
Cast
Elaine Stewart as Irene Grey
Margo Moore as Judith Blair
Paula Raymond as Katherine Ames
Karyn Kupcinet as Penny Ames
Byron Palmer as Harper Green
Mark Dempsy as Norman Ames
Kurt Kreuger as Karl Kadar
Edmon Ryan as Lewis Ames
Eric Feldary as Jacob Kadar
John Harmon as Fingerprint Expert
John Zaremba as Coroner's Physician
Grandon Rhodes as Judge
Len Hendry as Police Photographer
Margaret Mason as Receptionist
Lee Miller as Sgt. Brice
Crew
"Perry Mason"
Director of Photography … Howard Schwartz, A.S.C.
Art Direction … Lewis Creber
Assistant Director … Gordon A. Webb
Film Editor … Al Clark, A.C.E.
Casting … Harvey Clermont
Makeup … Irving Pringle
Hair Stylist … Annabell
Wardrobe Supervision … Ed McDermott, Evelyn Carruth
Set Decoration … Carl Biddiscombe
Properties … Ray Thompson
Production Sound Mixer … Herman Lewis
Script Supervision … Marshall Schlom
Theme Composed by … Fred Steiner
Perry Mason
Produced by the CBS Television Network in association with Paisano Productions
Karyn Kupcinet, who played Penny Ames, was murdered not long after she made this episode. The murder is unsolved. Her body was found by Mark Goddard who appeared in two Perry Mason episodes. More here. Submitted by Mitch English, 2/3/2005.
Okay, just this once: Elaine Stewart, who plays Irene Gray, is married to Merrill Heatter who was executive producer of the game show Runaround which was hosted by alum Paul Winchell which gives her a Mason number of 2 in the Six Degrees of Perry Mason. Submitted by Thom Smith, N8DXR, 7/17/2005.
Location: When Miss Blair drives away from the scene of the crime (about 5 minutes) into the episode, you can see several shots of the "Swiss Cleaners" sign across the street. Swiss Cleaners is at 7219 Sunset Blvd. She travels East on Sunset. You can catch a glimpse of the Saharan Motor Hotel which is still there and "Original Sound" which was owned by famous DJ Art Laboe. Art and Dick Clark (who starred in another episode) promoted the first rock and roll concert at the Hollywood Bowl. Miss Blair turns south on La Brea. You can see the neon sign for Carolina Pines Jr. which was a Googie styled 24-hour coffee shop on Sunset and La Brea. Sadly, it was knocked down for a mini-mall. As Miss Blair continues a few yards south to her left is Paisano Productions the home of the show at 1416 N. La Brea. Charlie Chaplin built the small studio, CBS owned it in the 1960s and now it's home to Jim Henson Studios. Submitted by Eric Cooper, 6/22/2009.
Paula Raymond makes the last of 5 appearances here on Perry playing Katherine Ames. Her fourth appearance was in April 7, 1962 on "TCOT Angry Astronaut." After that appearance on 20 August 1962, Ms. Raymond was a passenger in an automobile accident that severed her nose. Cosmetic surgery brought her back to near normal. See if you can tell any difference between the before and after appearances. Submitted by PaulDrake 33, 3 September 2009.
Sightings: If we look carefully, we can spy the Pencil Mustache Man and Distinguished Lady #2 in the courtroom gallery, watching Perry in action. But who are they? Submitted by gracenote, 3/4/2011.
+ A blurry "Miss Carmody" is also visible among the courtroom spectators. And the aforementioned Gentleman reappears as a member of the crew at a movie set. Submitted by gracenote, 8/9/2011.
In this episode, Lt. Tragg and Lt. Anderson investigate the murder as a team. This was Ray Collins' last screen appearance in the series. As I incorrectly noted in Trivia to Episode 178, Collins appeared as the prinicpal police investigator in 105 episodes and paired with Lau in 15 others for a total of 120. Submitted by FredK, 7 April 2011.
Medical Expert: Actor John Zaremba appeared in three other stories (139, 153, 176) as Autopsy Surgeon or Medical Examiner. In #153 TCOT Lonely Eloper his character was given the name Dr. Wales. Submitted by H. Mason 3/12/15
Baffling Bells: In the sumptuous Ames apartment, a fancy doorbell with four chimes is installed (perhaps the Nutone Barcelona model), but when the calendar girl arrives (about 8:10 on the DVD) we hear only the usual two "ding-dong" style. JohnK, 1 November 2015
This is the only PM appearance for Margo Moore, who survived childhood polio to be become a model and actress...MikeM. 12/30/2016
This is the only PM appearance for Margaret Mason,who appeared in three episodes of "Burke's Law"...MikeM. 4/7/2017
Comments

Edit
The music is absolutely fantastic! It really adds to the excitement of the show. Submitted by gracenote, 3/4/2011.
You have to love the euphemism "calendar-art pictures" used throughout the show. Nowadays, it seems such pictures don't have same kind of power to ruin lives, and sometimes even help show-biz careers (at least in the short run). Submitted by gracenote, 3/4/2011. I got a good laugh at that line. 'Calendar-Art'. I remember my father's photography magazines, and the ads from Peter Gowland and Bunny Yeager, as well as the more artful nudes you'd see in the issues. I guess it could have put a hitch in someone's career then - but not now! Submitted by MikeReese, 4/9/2016.
Most PM murders occur after a lengthy exposition detailing why the victim was an awful person with a lot of enemies. This show's opening scene is one of the best introductory scenes, most interesting murders, and sets the story in motion immediately. This is followed by: (a) the jazzy wonderful driving scene, and (b) an office scene with the client sitting behind Perry's desk, beside Perry. Note the camera work and placement of Perry and Paul in the following studio scene and the lighting in the second office scene. Film Noir writer Jonathan Lattimer and regular PM director Hibbs outdid themselves. cgraul 10.30.12
Fingerprint History: "In 1686, Marcello Malpighi, a Prof. of Anatomy at the Univ. of Bologna, noted in his treatise Ridges, Spirals & Loops in fingerprints. He made No mention of their value as a tool for individual identification. A layer of skin was named for him: 'Malpighi' layer, which is app. 1.8 mm thick...In 1823, John Evangelist Purkinji, a Prof. of Anatomy at the Univ. of Breslau, published his thesis discussing 9 fingerprint patterns, but he too made No mention of the value of fingerprints for personal identification," usmarshals.gov/usmsforkids observes. Mike Bedard 3.11.15.
Speedy Trial: At approximately 38:30, after the trial is already well underway and there have been several courtroom scenes, Paul Drake finally tracks down "the woman with the Scottie" who saw Judith Blair fleeing the scene of the murder. Irene Grey responds, "Mr. Drake, what I saw last night can't possibly help Judith Blair; it can only hurt her." In most Perry episodes, the trial occurs fairly soon after the crime, but to have it begin the day after the murder would be quite remarkable. Submitted by Dan K, 3/30/16.
<< Accosted Accountant | Episodes | Ice-Cold Hands >>