<< Arrogant Arsonist | Episodes | Woeful Widower >>
#203: The Case of the
Garrulous Go-Between
Original Airdate: 03/12/64
From The Perry Mason TV Show Book
Amy Scott has been paying good money to see a female clairvoyant named Madame Zillia. She's also been paying Paul to find a drunken young man named Tommy Stiller. Paul can't believe that a level-headed woman like Amy would believe in a fortune-teller, even one as prominent as Madame Zillia. But Amy has her reasons. First, her name isn't Amy Scott, it's Arnell Stiller, and Tommy is her brother. Their father, Leonard Stiller, committed suicide after having suffered through a divorce and bankruptcy. Arnell believes that sittings with Madame Zillia caused her father to make poor business decisions and ultimately led to his death. She's been tape-recording her sessions with the seer in order to prove the woman a fraud.
After her tape recorder is stolen from her room, Arnell knows that someone is on to her. Then, her landlord is murdered and she's arrested. The motive is simple. The dead man was secretly Madame Zillia's partner in her dealings with Leonard Stiller.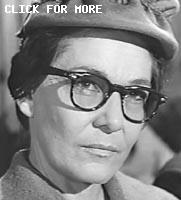 Opening
Starring Raymond Burr
in The Case of THE GARRULOUS GO-BETWEEN
Based upon characters created by Erle Stanley Gardner
Barbara Hale, William Hopper, William Talman, Ray Collins
Trailing
Directed by Irving J. Moore
Written by Philip Saltzman
Arthur Marks / Art Seid | Producers
Gail Patrick Jackson | Executive Producer
Jackson Gillis | Associate Producer
Samuel Newman | Story Consultant
Raymond Burr as Perry Mason
Barbara Hale as Della Street
William Hopper as Paul Drake
Ray Collins as Lt. Tragg
Wesley Lau as Lt. Anderson
Music Composed and Conducted by Richard Shores
Cast
Sue Randall as Amy Scott
Lori March as Madame Zillia
Jacques Aubuchon as Victor Bundy
Anthony Eisley as Howard Kern
Merry Anders as Joyce Carlton
Lillian Buyeff as Dora
John Napier as Tommy Stiller
Nelson Leigh as Judge
Charles Stroud as Court Clerk
Gilbert Frye as Apt. Hotel Clerk
Crew
"Perry Mason"
Director of Photography … Howard Schwartz, A.S.C.
Art Direction … Lewis Creber
Assistant Director … Gordon A. Webb
Film Editor … Al Schwartz, A.C.E
Casting … Harvey Clermont
Makeup … Irving Pringle
Hair Stylist … Annabell
Wardrobe Supervision … Ed McDermott, Evelyn Carruth
Set Decoration … Carl Biddiscombe
Properties … Ray Thompson
Production Sound Mixer … Herman Lewis
Script Supervision … Marshall Schlom
Theme Composed by … Fred Steiner
Automobiles Supplied by … Ford Motor Company
Perry Mason
Produced by the CBS Television Network in association with Paisano Productions
This episode and the next are unusual in that Della does not appear at all! Apparently she is "visiting an aunt." Submitted by Ed Zoerner, 10/11/2010.
++ GGB was Della's 8th overall & 3rd consecutive absence. Barbara Hale's "photo can be seen at the Dr Pepper Museum in Dublin, Texas (not to be confused with the Waco Dr Pepper Museum)," IMDb observes. Mike Bedard 3.18.15
Sightings: In a booth in the swanky hotel lounge sits Distinguished Gentleman #1, drinking and chatting with a friend. Submitted by gracenote, 3/16/2011.
+ As the preliminary examination reconvenes, we see the above Gentleman seated on the Burger's side of the courtroom, and there is also Quiet Old Man #1 shuffling to his seat on Mason's side. Submitted by gracenote, 3/16/2011.
+After court resumes, we find Little Old Lady #1 next to D.G. #1. Submitted by BigBill767, 6/17/2016.
Business for Perry: Another story where Paul's client needed Perry's help after getting charged with murder. Submitted by H. Mason 3/21/15

+Actress Sue Randall is probably better known to many of us as Beaver's teacher on "Leave it to Beaver". Submitted by BigBill767, 6/17/2016.
Writer Philip Saltzman was born in Mexico to Russian Jewish parents. He would write for and produce numerous shows. He became executive producer of Barnaby Jones...MikeM. 1/10/2017
Comments

Edit
Both Perry and Hamilton address the witness as Madame Zillia instead of her (unknown in the episode) given name, which seems odd since neither holds her fortune-telling in high esteem. I suppose it's possible that she legally changed her name to Zillia! Submitted by Ed Zoerner, 9/2/2011.
Both Merry Anders and Anthony Eisley would appear several times in another of my favorite shows, Dragnet. Submitted by 65tosspowertrap, 12/9/2013.
One of the best scenes in this episode is when Paul asks the hotel desk clerk if the clerk knows where Joyce Carlton is. The clerk looks directly at him and says, "Oh, I might." After Paul tosses a crisp bill on the desk, the clerk looks down at it and says, "And then again, I might not." Paul then forks over some more cash to complete the deal. Submitted by Dan K, 9/10/17.

There is a point never cleared up (at least not in the syndication print I viewed). Who put the audiotape in the fireplace for Amy Scott to find? Was it Bundy or Madame Zillia? (I assume Dora had nothing to do with it, although there was a lot of hinting otherwise.) And was Dora telling the truth about her glasses? Queried by gracenote, 3/16/2011.
Good questions, which I for one did not see answered in the episode on the 2012 Paramount DVD. However, at 32:30, in court Madame Zillia tells Hamilton (run the cursor across the hidden text) that Victor said, " I was to tell the girl I would not see her anymore." So, possibly, Dora told Victor about the tape recorder. Also, no further mention about the glasses. Della needs to return, so that Perry can explain everything to her! Submitted by masonite, 12/5/12.
Madame Zillia had to have somebody helping her. Who killed the canary? Submitted by H. Mason 3/21/15
<< Arrogant Arsonist | Episodes | Woeful Widower >>