<< Carefree Coronary | Episodes | 12th Wildcat >>
#248: The Case of the
Hasty Honeymooner
Original Airdate: 10/24/65
From The Perry Mason TV Show Book
Lucas Tolliver has come to California from Oklahoma to meet the woman he was matched up with by a computer dating service. Lucas is pretending to be a poor country hick, but he really owns a great deal of property, including some oil wells. The rich widow he's matched up with agrees to marry him and the jubilant bridegroom asks his friend Terrence Clay for the name of a good lawyer.
Clay suggests Mason and Lucas asks him to draw up a will for his future bride, Millie Barton. Perry is suspicious of Lucas and has Paul check him out. It turns out that Lucas was married before and his previous wife died from eating poisonous wild greens and left him her fortune. It looks as though Lucas is setting up Millie, especially after she dies at a party after drinking poisoned lemonade that Lucas served her.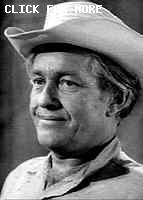 Opening
Starring Raymond Burr
in The Case of THE HASTY HONEYMOONER
Based upon characters created by Erle Stanley Gardner
Barbara Hale, William Hopper
Trailing
Directed by Arthur Marks
Teleplay by Ernest Frankel & Orville H. Hampton and John Elliotte
Story by John Elliotte
Arthur Marks \ Art Seid | Producers
Gail Patrick Jackson | Executive Producer
Ernest Frankel | Story Consultant
Orville H. Hampton | Associate Story Consultant
Raymond Burr as Perry Mason
Barbara Hale as Della Street
William Hopper as Paul Drake
William Talman as Hamilton Burger
Dan Tobin as Terrence Clay
Music | Richard Shores

Cast
Noah Beery as Lucas Tolliver
K. T. Stevens as Alice Munford
Hugh Marlowe as Guy Munford
Cathy Downs as Millicent Barton
Richard Evans as Larry Dunlap
Strother Martin as Roy Hutchinson
Robert Colbert as Carl Snell
Mark Tapscott as Sgt. Woodward
Al Checco as Medical Examiner
William Keene as Judge
Thom Carney as Salesman
Lee Miller as Sgt. Brice
Uncredited Actors
Ralph Brooks as Courtroom Spectator (from IMDb)
Hal Taggart as Court Reporter (from IMDb)

Crew
Director of Photography … John M. Nickolaus, Jr.
Art Direction … Lewis Creber
Assistant Director … Robert G. Stone
Film Editor … Richard
Casting … Harvey Clermont
Makeup … Irving Pringle
Hair Stylist … Annabell
Wardrobe Supervision … Bob Wolfe, Evelyn Carruth
Set Decoration … Carl Biddiscombe
Properties … Ray Thompson
Production Sound Mixer … Herman Lewis
Script Supervision … Marshall Schlom
Theme Composed by … Fred Steiner
Automobiles supplied by … Chrevrolet Division of General Motors Corp.
Perry Mason
Produced by the CBS Television Network in association with Paisano Productions
Continuity: The car that Lucas Tolliver (Noah Beery) drives to the ranch is not the same car that he parks in front of the house. Note the location of the side mirror in this side by side picture. Submitted by Gary Delozier, 1/9/2002.
+ The reason the car is different is because that driving scene was lifted from #192, TCOT Bouncing Boomerang. Pictures here. Submitted by Adam Kamil, 8/2/2007.
Noah was "Buck" in "Sergeant York": the movie about the most decorated American soldier of WWI was released 2 Months before our entry into WWII [IMDb]. Mike Bedard Abraham Lincoln's Birthday 2015.
+Noah Beery, Jr. was probably best known for playing James Garner's father, Rocky Rockford, in the 1970s action television show, The Rockford Files. Previously submitted by PaulDrake 33 in TCOT Golden Venom. Added here by HamBurger, 06/10/2017
Hugh Marlowe and K. T. Stevens, who played Guy and Alice Munford, were married to each other in real life at the time of the show. Submitted by Mitch English, 5/8/2005.
Character Names: We learn from a record of deeds that Millicent's married name was Mrs. Jack Barton. Her middle initial (maiden) is E. and Tolliver's is W. Submitted by gracenote 5/14/2011.
Sightings: Our "Miss Carmody" looks very spiffy in her party dress at the Barton-Tolliver shindig. Read more about her and other regular extras here. Submitted by gracenote, 5/14/2011.
+ Miss Carmody is also visible behind Perry (and between the Prosecutor) when he has Guy Munford on the stand, discussing Lucas Tolliver's liver. Submitted by mesave31, 03/14/15.
This is the only PM appearance for Cathy Downs, who starred with her husband Joe Kirkwood Jr. in the television series "The Joe Palooka Story"...MikeM. 3/14/2017
Comments

Edit
Location: The ranch is most somewhere in Chatsworth, near or in the Iverson Ranch. Posted by Eric Cooper 9/3/09
Lucas Tolliver is one of most unlikable defendants in the history of the show. He is a liar and a phony, he bullies his fiance/wife before and after the wedding, and, based on the final scene, he is a womanizer who takes advantage of vulnerable women. Submitted by Neil Van Zile, 7/2/2014.
Both Noah appearances (*"Hasty Honeymooner" & "Golden Venom") aired in '65 & featured Remedy-Turned-Poison murder weapons. Mike Bedard *2.17.15: MeTV 10 AM Re-airing.

Goof?: HOW does the murderer fill up the fatal glass of poisoned drink near the record player, when in the very next shot he is seen already having a phone conversation as an upset Millicent comes into the room? He can't be in two places at once and I cannot imagine he ran there unnoticed and even if he did, he'd have to been The Flash! FWIW, I am watching a copy of Hallmark Movies & Mysteries and not the DVD version, just in case that matters as it relates to scenes being cut. Submitted by mesave31, 03/14/15.
Watch and listen closely as the murderer flubs his lines just after Perry accuses him of the crime. Submitted by BobH, 22 December 2015.
<< Carefree Coronary | Episodes | 12th Wildcat >>