<< Carefree Coronary | Episodes | 12th Wildcat >>
#248: The Case of the
Hasty Honeymooner
Original Airdate: 10/24/65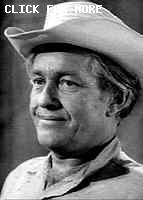 Comments

Edit
Location: The ranch is most somewhere in Chatsworth, near or in the Iverson Ranch. Posted by Eric Cooper 9/3/09
Lucas Tolliver is one of most unlikable defendants in the history of the show. He is a liar and a phony, he bullies his fiance/wife before and after the wedding, and, based on the final scene, he is a womanizer who takes advantage of vulnerable women. Submitted by Neil Van Zile, 7/2/2014.
Both Noah appearances (*"Hasty Honeymooner" & "Golden Venom") aired in '65 & featured Remedy-Turned-Poison murder weapons. Mike Bedard *2.17.15: MeTV 10 AM Re-airing.

Goof?: HOW does the murderer fill up the fatal glass of poisoned drink near the record player, when in the very next shot he is seen already having a phone conversation as an upset Millicent comes into the room? He can't be in two places at once and I cannot imagine he ran there unnoticed and even if he did, he'd have to been The Flash! FWIW, I am watching a copy of Hallmark Movies & Mysteries and not the DVD version, just in case that matters as it relates to scenes being cut. Submitted by mesave31, 03/14/15.
<< Carefree Coronary | Episodes | 12th Wildcat >>