<< Silent Six | Episodes | Baffling Bug >>
#253: The Case of the
Fugitive Fraulein
Original Airdate: 11/28/65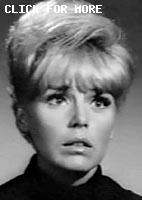 Comments

Edit
Despite what the episode summary says, Della does not go to Germany with Perry and Paul. She is in the episode, just not in Berlin. Submitted by Neil Van Zile, 07/07/2014
Sussane Cramer as Gerta is the definition of "chewing the scenery" in this episode. She overacts throughout, but her performance in the climax of the episode is completely over the top, and I find it hard to watch. Submitted by Neil Van Zile, 07/07/2014
+ Her performance in TCO A Place Called Midnight ('64) as Greta Koning - war orphan & protector of the Corps of Engineer Lt. in love with her - was more moving/even touching. Mike Bedard 2.23.15.
East German leader Stromm refers to his country as "the People's Republic": a phrase associated with "Communist China"/the PRC in Nov. 1965. The "Democratic" Republic of EAST Germany & the "Federal" Republic of WEST Germany were Re-Unified in Oct. 1990: the COLD WAR ended on Christmas Day 1991 when Mikhail Gorbachev Disbanded the Soviet Union. Mike Bedard 2.24.15, TCOTFF shown on MeTV.
<< Silent Six | Episodes | Baffling Bug >>