<< Silent Six | Episodes | Baffling Bug >>
#253: The Case of the
Fugitive Fraulein
Original Airdate: 11/28/65
From John Mason
When Gary Woloski, of Franklin, Massachusetts, formerly of Woonsocket and Bellingham, decided, with the apparent approval of his girlfriends in Branson, Missouri, Vancouver, British Columbia, and San Jose, California, to delete EVERY comment I had ever made, and then "ban" me from the site, HE decided to ruin this website.
I have reciprocated.
Big Dave referred to the 69 year old Woloski as a "contributor" only, not a "deleter." Woloski had no authority to carry out his childish agenda, and delete dozens of items. And he certainly didn't have the intelligence to carry it out.
If Woloski wants to discontinue this childishness, I will personally restore every page of this website to its prior glory. If Woloski is man enough to admit he had no right whatsoever to delete dozens of files, I will personally restore this web site to its prior glory. The choice is Woloski's, and no one else's.
If Woloski doesn't want to discontinue his childishness, stick a fork in this ungoverned website. It is finished. And this message will never disappear for more than a day.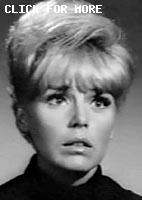 Comments

Edit
<< Silent Six | Episodes | Baffling Bug >>