<< Frantic Flyer | Episodes | Prudent Prosecutor >>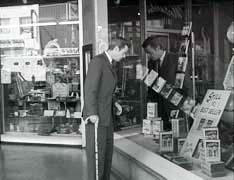 #82: The Case of the
Wayward Wife
Original Airdate: 01/23/60
From The Perry Mason TV Show Book
Oh, the perils of book publishing! Ben Sutton is listed as the author of the best-seller Ordeal, a book describing his experiences in a Korean prisoner-of-war camp. Sutton is already in deep with a blackmailer over the true authorship when the real author is released from an army hospital. Sutton is slain before he can tell the truth, and his widow arrested for the murder. When Perry takes the case, his first job is to find out who else knew that Sutton was a fraud.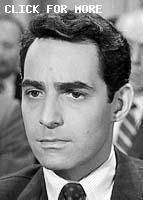 Comments

Edit
After playing a Korean War veteran on PM, Marshall Thompson went on to direct and star in a movie about the Vietnam War. The film, A Yank in Vietnam (1964), was filmed in Vietnam. The co-star was Vietnamese actress Kieu Chinh. She would later play a Korean woman in MASH, the television series about the Korean War. Submitted by MikeM, 1/08/2013
This may be the only episode of the entire series where the killer, although identified, is not Arrested. Mason meets privately with the killer, gets a confession, then tells Lt. Tragg (standing in the doorway) that it was self defense. Submitted by Bill-W2XOY.
<< Frantic Flyer | Episodes | Prudent Prosecutor >>