From episode #251, The Case of the Runaway Racer
Cars aren't my thing. But there are some weird things going on in this show.
First, near the middle of the show, Perry takes a ride with Pappy to have a
little chat. How they can hear with all that noise is a mystery. The pictures
are in the order seen.
Perry's ride with Pappy...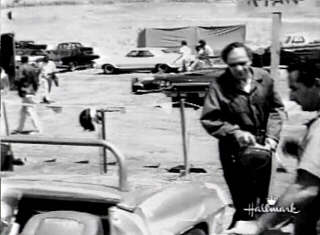 Pappy heading for the car. Note the car color and the right rear fender area.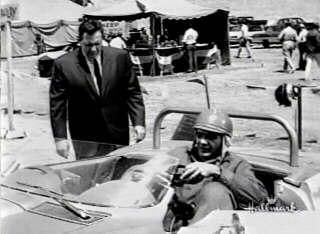 Here comes Perry. Note the windshield wiper. Looks like a '65 Corvette.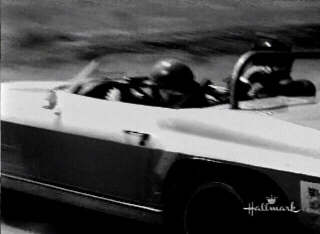 Turning out onto the straightaway. Not the same car!
At this point, we see them zoom up the straightaway. This bit of film is also
seen at the end of the episode supposedly with Paul in the car.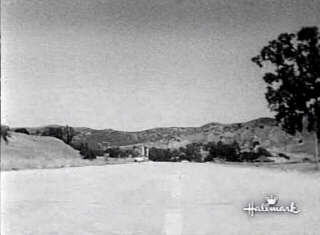 First, from far, far away.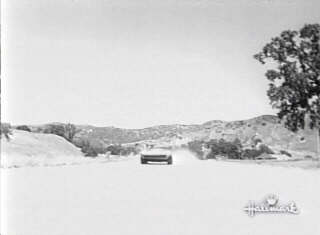 Here they come!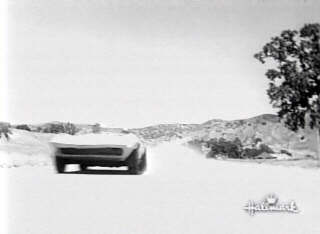 Closer!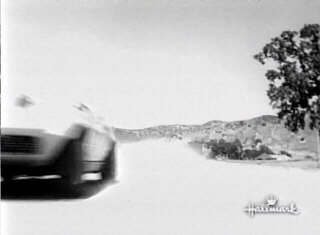 Almost gone! End of scene.
Wasn't that fun? Now, Pappy drives Perry around the track a bit and we get
a few close-ups.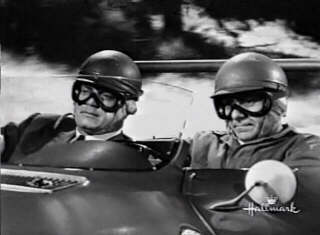 Note the wiper is missing. The car color seems a lot darker too. Looks like
they're in the rear-projection studio too.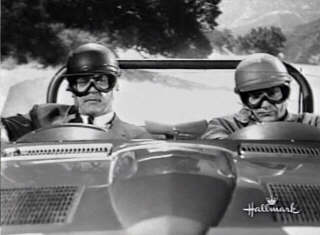 Zooming along. Note the not-seen-before grillework on either side of the
center hump
During the ride, there are a few shots of the car in action. Here's a couple.
Note that the driver seems a little shorter than Pappy in the pictures above.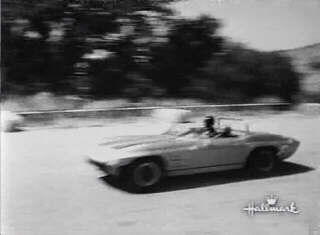 Is this the same car as seen turning onto the track earlier? Or is it the one on
the straightawy run?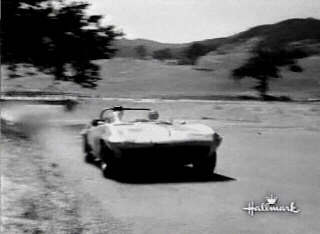 Then it's all over and we come to the . . .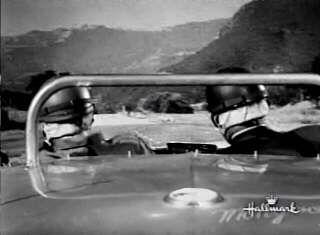 end of the ride back in the studio. That's a Corvette emblem, right?
From the final scene...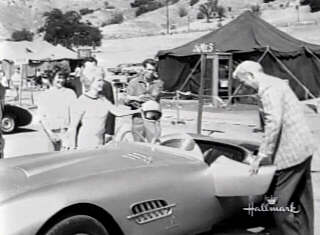 Here's Paul getting into that foreign job. What is it?