From episode #202, The Case of the Arrogant Arsonist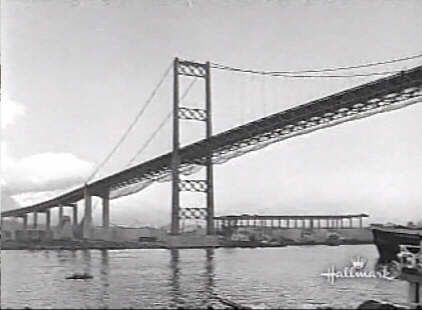 The Vincent Thomas Bridge. Hanging below the bridge is safety netting used
during construction. It's not clear if the bridge was open at this time or not.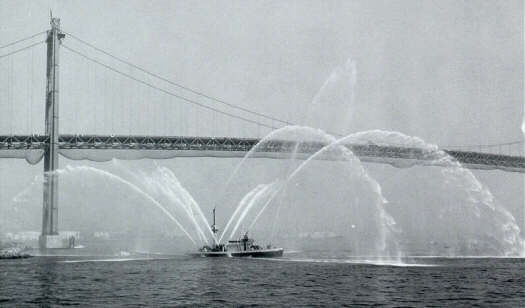 A view on opening day, 15 November 1963. Note that the netting is still there.
Episode #202 was broadcast on 5 March 1964. That's Fireboat #2 in action.
Picture borrowed from lafire.com.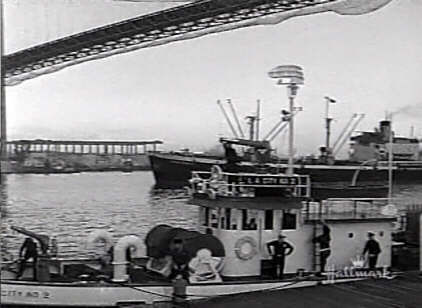 And here's Fireboat #2 in the bridge scene.