Show196
<< Accosted Accountant | Episodes | Ice-Cold Hands >>
#196: The Case of the
Capering Camera
Original Airdate: 01/16/64
From The Perry Mason TV Show Book
Perry faces a tough ethical question in this episode. His client confesses to him that she was present, gun in hand, when a man was murdered, but the police think the man committed suicide.
What should Perry do? Tell his client's story to the police or just keep quiet?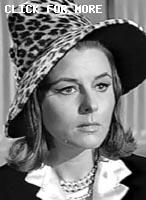 Opening
Starring Raymond Burr
in The Case of THE CAPERING CAMERA
Based upon characters created by Erle Stanley Gardner
Barbara Hale, William Hopper, William Talman, Ray Collins
Trailing
Directed by Jesse Hibbs
Written by Jonathan Latimer
Arthur Marks / Art Seid | Producers
Gail Patrick Jackson | Executive Producer
Jackson Gillis | Associate Producer
Samuel Newman | Story Consultant
Raymond Burr as Perry Mason
Barbara Hale as Della Street
William Hopper as Paul Drake
William Talman as Hamilton Burger
Ray Collins as Lt. Tragg
Wesley Lau as Lt. Anderson
Music Composed and Conducted by Richard Shores
Cast
Elaine Stewart as Irene Grey
Margo Moore as Judith Blair
Paula Raymond as Katherine Ames
Karyn Kupcinet as Penny Ames
Byron Palmer as Harper Green
Mark Dempsy as Norman Ames
Kurt Kreuger as Karl Kadar
Edmon Ryan as Lewis Ames
Eric Feldary as Jacob Kadar
John Harmon as Fingerprint Expert
John Zaremba as Coroner's Physician
Grandon Rhodes as Judge
Len Hendry as Police Photographer
Margaret Mason as Receptionist
Lee Miller as Sgt. Brice
Crew
"Perry Mason"
Director of Photography … Howard Schwartz, A.S.C.
Art Direction … Lewis Creber
Assistant Director … Gordon A. Webb
Film Editor … Al Clark, A.C.E.
Casting … Harvey Clermont
Makeup … Irving Pringle
Hair Stylist … Annabell
Wardrobe Supervision … Ed McDermott, Evelyn Carruth
Set Decoration … Carl Biddiscombe
Properties … Ray Thompson
Production Sound Mixer … Herman Lewis
Script Supervision … Marshall Schlom
Theme Composed by … Fred Steiner
Perry Mason
Produced by the CBS Television Network in association with Paisano Productions
Karyn Kupcinet, who played Penny Ames, was murdered not long after she made this episode. The murder is unsolved. Her body was found by Mark Goddard who appeared in two Perry Mason episodes. More here. Submitted by Mitch English, 2/3/2005
+ This was the only PM appearance and last acting role for Karyn Kupcinet, who the coroner said was strangled in her West Hollywood apartment on 28 November 1963. Her body was found on 30 November 1963 by Mark Goddard and his wife, whom Kupcinet had eaten with on 28 Nov 1963. Other persons were known to have visited Kupcinet's apartment after she returned from the Goddard's home. This PM episode did not air until January 1964...MikeM. 4/27/2018
Karyn's father was Chicago icon, columnist Irv Kupcinet. Joe B. 05/31/19
Okay, just this once: Elaine Stewart, who plays Irene Gray, is married to Merrill Heatter who was executive producer of the game show Runaround which was hosted by alum Paul Winchell which gives her a Mason number of 2 in the Six Degrees of Perry Mason. Submitted by Thom Smith, N8DXR, 7/17/2005.
Location: When Miss Blair drives away from the scene of the crime (about 5 minutes) into the episode, you can see several shots of the "Swiss Cleaners" sign across the street. Swiss Cleaners is at 7219 Sunset Blvd. She travels East on Sunset. You can catch a glimpse of the Saharan Motor Hotel which is still there and "Original Sound" which was owned by famous DJ Art Laboe. Art and Dick Clark (who starred in another episode) promoted the first rock and roll concert at the Hollywood Bowl. Miss Blair turns south on La Brea. You can see the neon sign for Carolina Pines Jr. which was a Googie styled 24-hour coffee shop on Sunset and La Brea. Sadly, it was knocked down for a mini-mall. As Miss Blair continues a few yards south to her left is Paisano Productions the home of the show at 1416 N. La Brea. Charlie Chaplin built the small studio, CBS owned it in the 1960s and now it's home to Jim Henson Studios. Submitted by Eric Cooper, 6/22/2009.
+ The "PERRY" portion of the studio sign is caught in the Upper-Right corner of the frame* at precisely DVD 05:11. The linked 1965 photo shows the North face of the studio sign; at 05:11 Miss Blair is further down the block heading South (to the Right) and the camera is looking back at the South face of the sign. Added by Gary Woloski, 8/22/14.
* See the "Technical Note" at the bottom of the Comments section if this is not visible on your screen.
++ Three seconds after the glimpse of "PERRY" on the sign, Judith turns Left off La Brea onto De Longpre (the Southern boundary of the studio lot) and drives one block East before turning Right onto Sycamore: see map. Judith then evades the car that's been tailing her by pulling into the first driveway South of De Longpre. The driveway belongs to the same house that played the Layton residence in ep#179 and the Tarr residence in ep#180. Referring back to the map, at 03:50 Judith's drive began at Sunset & Poinsettia (4 blocks West of La Brea); she drove 4 blocks East to La Brea; one block South to De Longpre; one block East to Sycamore and finally a few yards South to the driveway (05:25), conveniently located just steps away from the back door of the Paisano Productions soundstage. Added by Gary Woloski, 8/27/14.
+ For an unusual view of the 1416 N. La Brea studios, do a Google image search for "Snow outside Charlie Chaplain studio in 1921". You will see real snow that fell in Hollywood. For more classic photos of Los Angeles, go to waterandpower.org/museum...MikeM. 4/27/2018
CARS. Cars (1) - (3) all appear in the sequence of shots from 03:50 - 06:02:
(1) Judith Blair's medium-color 1959 or 1960 Corvette, without top, Licence No LWC 534. '59 and '60 Corvettes were virtually identical in external appearance; for 'Vette ID see Corvette: Year by Year. ID Judy's car as 59-60 when she turns in to the driveway: '58 Vette has two chrome strips on trunk lid (absent on Judy's); '61 Vette has duck-tail rear end (Judy's is rounded).

[Ahem . . . the rear end of Judy's is rounded, that is.]

(2) Norman Ames tails Judith & her 'Vette from Kadar's studio in his light-color 1964 Dodge 330 4-Door Sedan. The minimal body trim on this car, best seen at 05:35, IDs it as model 330, not the flashier Polara.
(3) Karl Kadar arrives at his studio in his medium-color 1963 Buick Riviera, 05:50 - 06:02. The car is only partially shown in two close shots. Compare the features seen to the body lines shown in this set of 11 photos or this youtube walk-around (4:04). Kadar's car is not the almost identical 1964 Riviera because the '64's stand-up hood ornament is absent from Karl's car.
There's a myriad of background cars in the episode but I'll only mention the "Old Look" diesel Transit Bus travelling West on Sunset Blvd at 04:31 (buses came up recently in ep#194). This one is a General Motors TDH-4801 or TDH-5103.
The 59/60 Corvette is the perfect choice for the driving sequence: a pretty Blonde in an open two-seater on Sunset Blvd using the dash-mounted rear-view mirror to detect and track the car tailing her. The rear-view mirror is a central element of the cinematography of this sequence. Added by Gary Woloski, 8/29/14.
Location-Establishing Shots:
Added by Gary Woloski, 9/10/14.
Paula Raymond makes the last of 5 appearances here on Perry playing Katherine Ames. Her fourth appearance was in April 7, 1962 on "TCOT Angry Astronaut." After that appearance on 20 August 1962, Ms. Raymond was a passenger in an automobile accident that severed her nose. Cosmetic surgery brought her back to near normal. See if you can tell any difference between the before and after appearances. Submitted by PaulDrake 33, 3 September 2009.
+ I think Paula Raymond looks a lot like Loretta Young. LY pic Rick P. 1/20/22
Sightings: If we look carefully, we can spy the Pencil Mustache Man and Distinguished Lady #2 in the courtroom gallery, watching Perry in action. But who are they? Submitted by gracenote, 3/4/2011.
+ A blurry "Miss Carmody" is also visible among the courtroom spectators. And the aforementioned Gentleman reappears as a member of the crew at a movie set. Submitted by gracenote, 8/9/2011.
In this episode, Lt. Tragg and Lt. Anderson investigate the murder as a team. This was Ray Collins' last screen appearance in the series. As I incorrectly noted in Trivia to Episode 178, Collins appeared as the prinicpal police investigator in 105 episodes and paired with Lau in 15 others for a total of 120. Submitted by FredK, 7 April 2011.
Medical Expert: Actor John Zaremba appeared in three other stories (139, 153, 176) as Autopsy Surgeon or Medical Examiner. In #153 TCOT Lonely Eloper his character was given the name Dr. Wales. Submitted by H. Mason 3/12/15
Baffling Bells: In the sumptuous Ames apartment, a fancy doorbell with four chimes is installed (perhaps the Nutone Barcelona model), but when the calendar girl arrives (about 8:10 on the DVD) we hear only the usual two "ding-dong" style. JohnK, 1 November 2015
This is the only PM appearance for Margo Moore, who survived childhood polio to be become a model and actress...MikeM. 12/30/2016
This is the only PM appearance for Margaret Mason,who appeared in three episodes of "Burke's Law"...MikeM. 4/7/2017
This is the only PM appearance and the final IMDb Filmography acting role for Elaine Stewart, who modeled for Playboy magazine in September 1959. She married game show producer Merrill Heatter in 1964, and they had two children. Elaine Stewart returned to television in the 1970s on various game shows. She passed in Beverly Hills in 2011 at the age of 81..MikeM. 4/27/2018
Star Trek Alert: Two in fact. John Harmon, the actor playing the somewhat inept fingerprint expert (see above), also plays Tepo, an alien mob boss in one of the most famous original series Star Trek episodes, "A Piece of the Action." In addition, Mark Dempsey (Norman Ames) was an Air Force captain in the original series episode "Tomorrow is Yesterday". "A Piece of the Action" had three Perry Mason alums (leaving aside Spock, McCoy, and Sulu): Harmon, Anthony Caruso (who played a mobster in both shows), and Clark Ross, who was uncredited as a alien passerby and appeared in four episodes of Perry as a courtroom spectator, a stenographer, and a clerk (TCOT Promoter's Pillbox, TCOT Bluffing Blast, TCOT Golden Oranges, TCOT Arrogant Arsonist). It was Planet Perry Mason. Submitted by MyFavoritePolarBear, 11/17/22.
Comments

Edit
The music is absolutely fantastic! It really adds to the excitement of the show. Submitted by gracenote, 3/4/2011.
You have to love the euphemism "calendar-art pictures" used throughout the show. Nowadays, it seems such pictures don't have same kind of power to ruin lives, and sometimes even help show-biz careers (at least in the short run). Submitted by gracenote, 3/4/2011.
While testifying, Mark Dempsey looks remarkably like Warren Beatty. DOD 03/01/22
Most PM murders occur after a lengthy exposition detailing why the victim was an awful person with a lot of enemies. This show's opening scene is one of the best introductory scenes, most interesting murders, and sets the story in motion immediately. This is followed by: (a) the jazzy wonderful driving scene, and (b) an office scene with the client sitting behind Perry's desk, beside Perry. Note the camera work and placement of Perry and Paul in the following studio scene and the lighting in the second office scene. Film Noir writer Jonathan Lattimer and regular PM director Hibbs outdid themselves. cgraul 10.30.12
Technical Note. If you do not see the illuminated "PERRY" sign at the extreme Top Right corner of your screen at 05:11 it's because that part of the image has been cropped off by your viewing device and/or the current settings on the device. If you're still watching on a tube (CRT) TV, you're out of luck and will never see it. If you're using a 21st-Century non-CRT TV, altering your screen settings might allow you to see more of the edges of the image available on the DVD. But if you want to see the complete image recorded on the DVD, you'll need to view on a computer media player. I, for example, can't quite get the full height of the letters "PERRY" on my DVD-player/LED-TV combo but I can get the full height using my computer media player (typical home system for year 2014). For a technical explanation, see this article on "overscan". Given the built-in cropping due to overscan plus the rounded corners of the Cathode Ray Tube (CRT) TV of the analog broadcast days, I'm sure that the studio sign could not be seen by home audiences back in the 1960's. Added by Gary Woloski, 9/3/14.
Fingerprint History: "In 1686, Marcello Malpighi, a Prof. of Anatomy at the Univ. of Bologna, noted in his treatise Ridges, Spirals & Loops in fingerprints. He made No mention of their value as a tool for individual identification. A layer of skin was named for him: 'Malpighi' layer, which is app. 1.8 mm thick...In 1823, John Evangelist Purkinji, a Prof. of Anatomy at the Univ. of Breslau, published his thesis discussing 9 fingerprint patterns, but he too made No mention of the value of fingerprints for personal identification," usmarshals.gov/usmsforkids observes. Mike Bedard 3.11.15.
Sound Effect: When Judith arrived at the Ames house she rang the doorbell. After she entered there were chimes on the wall that should have made a different sound. Submitted by H. Mason 3/12/15
Exit: Where were they going? When Mrs. Ames, Penny and Norman left Perry's office after offering to pay for his services they went into Della's area and turned right instead of going to the visible door to Gertie's reception area. Submitted by H. Mason 3/12/15
It is almost physically impossible for someone to commit suicide by shooting themselves that way. Your wrist would have to be triple jointed. And for someone shot in the heart, there was a curious lack of any blood. DOD 12/06/18
+ Actually, if you put your thumb on the trigger, it is definitely possible to shoot yourself in the chest/heart. As for the blood things were WAY less graphic, especially on television, in those days. OLEF641 6\29\21
Every time the plot involves scandalous photos, I am reminded of the French diplomat who was discreetly shown some compromising photos of him and his secretary. His response was to order some 8x10 glossies. Katherine Ames's defiant response to her would-be blackmailer may have been inspired by the Duke of Wellington. In 1824, a publisher threatened to release details of the Duke's love affairs. His famous response: "Publish and be damned!" DOD 01/20/19
+ While I applaude her defiant attitude, it flies in the face of her statement in Perry's office that her husband's political future would be jeopardized by an association with calendar art. jfh 11May2023

Speedy Trial: At approximately 38:30, after the trial is already well underway and there have been several courtroom scenes, Paul Drake finally tracks down "the woman with the Scottie" who saw Judith Blair fleeing the scene of the murder. Irene Grey responds, "Mr. Drake, what I saw last night can't possibly help Judith Blair; it can only hurt her." In most Perry episodes, the trial occurs fairly soon after the crime, but to have it begin the day after the murder would be quite remarkable. Submitted by Dan K, 3/30/16.
I noticed that too. I wonder if the actress just misspoke her line. Maybe she was supposed to say "that night" but due to the filming schedule, she mistakenly said "last night" and no one caught it. The police need to investigate, the lab needs to run tests, witnesses have to be questioned, and those take time--especially when the first examinations concluded that it was a suicide. --yelocab 17JUN19
Nun but the brave once Irene Grey does make it to the stand (see above) and after Perry has declined to cross examine her, she volunteers information. Normally such unsolicited testimony is silenced, either by the judge or one of the counsel, but such was not the case here... presumably because it was the easiest way for the writers to to introduce the next witness, yet still preserve Perry's chivalry. Notcom, 060119.
I got a good laugh at that line. 'Calendar-Art'. I remember my father's photography magazines, and the ads from Peter Gowland and Bunny Yeager, as well as the more artful nudes you'd see in the issues. I guess it could have put a hitch in someone's career then - but not now! Submitted by MikeReese, 4/9/2016.
The police found the negatives in Judith's apartment, but if she had taken them that night, they wouldn't have been developed yet. Developing film takes time, and the negatives have to dry. I'm not an expert on those types of cameras/film used, so someone correct me if I am wrong. --yelocab 17JUN19
+ Lt. Anderson does not say the negatives found were developed, only that they were exposed. The police darkroom is where the print of Judith holding the gun was developed, presumably the negatives were developed there. OLEF641 6/29/21
After getting the report from the lab Tragg tells Anderson "They all match: the expended shell you found, the pistol, and the bullet in the dead man's heart." The gun was a revolver. Expended shells are retained within the gun. Tragg's statement made it sound like Anderson had to search the room to find the shell. Kilo 3/8/2020.
The Signature Door Latch There is a door knob/door latch sound effect that is used loudly and repetitively throughout the series, and it's very noticeable in this episode. We first hear it when Judith leaves Karl Kadar Studio after Jacob is killed. Then, at the Ames' home, when Katherine enters the bedroom to tell Judith there's a telephone call (even though the door did not make that same sound when Penny entered moments before). We hear it again at the Kadar studio when Perry, Paul, Karl and Harper Green are brought in by Sgt. Brice for questioning by Lt. Anderson. When Paul later returns to the Kadar studio to investigate, it's heard when the model Karl has been photographing leaves the studio; when Karl and Paul enter the darkroom; when a woman of the studio enters the darkroom to tell Paul he has a phone call; and when Irene enters the darkroom to speak with Karl, revealing that the door not only doesn't have a turning knob or lever, it doesn't have a door latch. Later, when Perry enters Burger's office, it does not make the recognizable sound, but moments later it does when Lt. Anderson opens the same door. St. James 323, 9/13/21
The Signature Throat Clearing is the other sound effect that is scattered through the series, usually added in when there is an extended period of silence in court because characters are moving around. Not used in this episode, as far as I could tell. Clothears, 27th Feb 2022.
Dead Body, So What? When Irene and Karl find Jacob's dead body they seem peculiarly unfazed by this discovery. St. James 323, 9/13/21.
The Romantic Police Department The establishing shot of the exterior of the police department is paired with an oddly romantic-sounding music cue. St. James 323, 9/13/21.
Invisible Glass The sliding glass door in Karl Kadar Studio does not appear to have any glass in it. St. James 323, 9/13/21.
Another Capering Camera The 'spiritual picture' scene of Irene portraying a [g]un is shot from the side, past Irene to the child. But when the director yells 'Cut!', the camera is shown shooting it from directly in front of her. St. James 323, 9/13/21.
Hold The Photo Still of the Photo Studio Still Please The exterior of Karl Kadar Studio immediately after the 'spiritual picture' scene appears to be a still photograph, and it wiggles. St. James 323, 9/13/21.
Tiresome trio tho perhaps not uttered as frequently as "Puple Woman" or "Weary Watchdog", the phrase "high fashion model" wore out its welcome (And who knows?? Maybe it was as frequently...you'd need an abacus to keep count!) Notcom 071322.
<< Accosted Accountant | Episodes | Ice-Cold Hands >>