Plummer Park
Seen in at least two episodes. Recent pictures, in color, courtesy Eric Cooper.
From episode #101, TCOT Wandering Widow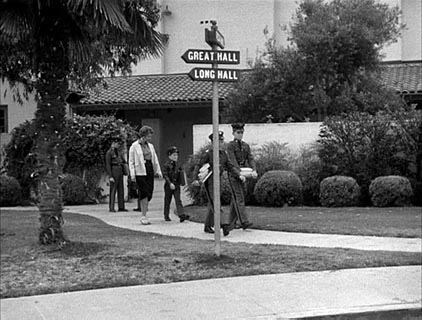 The park is used as the Pacific Military Academy in this episode.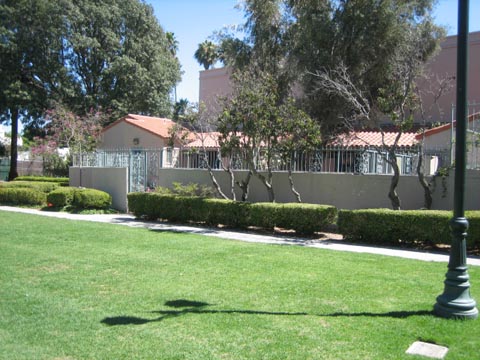 The block wall has acquired a rather secure looking fence atop it.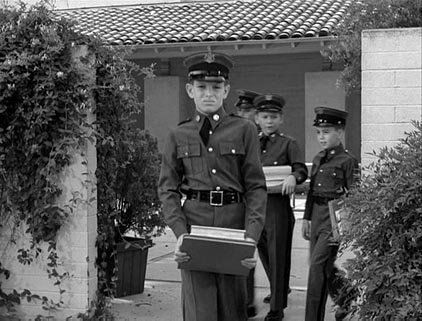 Some "students" walk through the opening in the wall...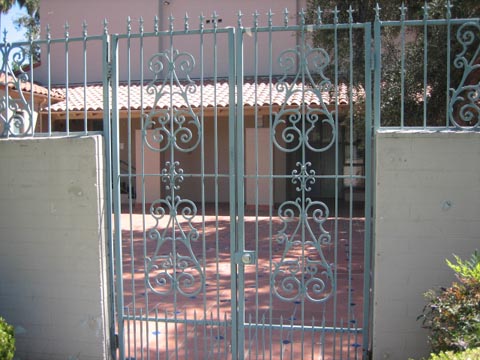 which now has a fancy gate.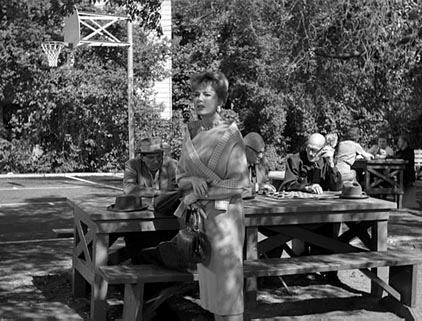 Tables and a basketball court.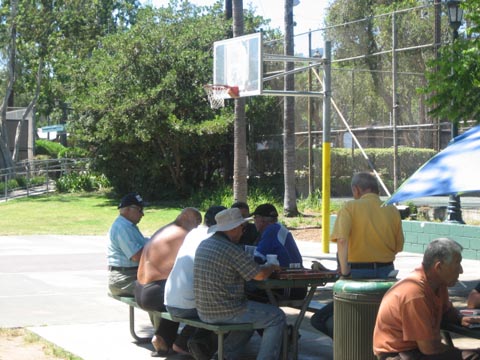 Not much has changed.
From episode #227, TCOT Thermal Thief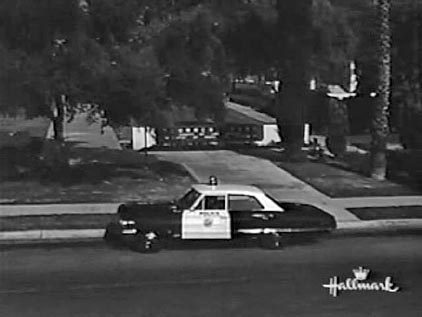 The park sign. Seen at night. From video tape. The DVD will provide better quality.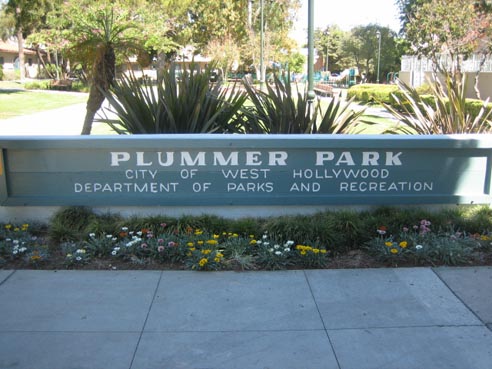 The sign recently.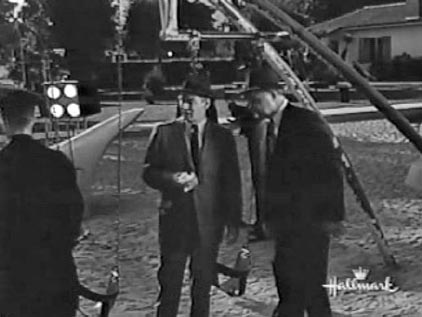 Part of the playground area. Also seen at night.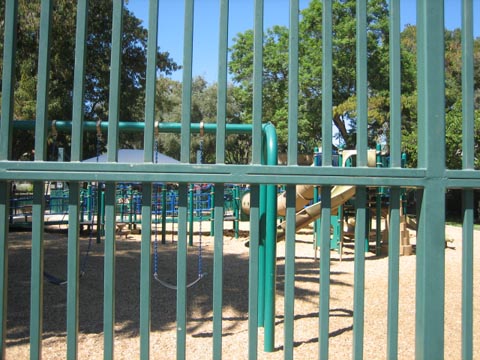 Playground area recently.