From Episode #34, The Case of the Gilded Lily
Lisa Gaye Cameo?
The IMDb reports that Lisa Gaye appeared uncredited as a juror in this episode. Did she? Here's a few pictures for comparison.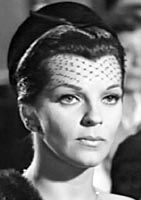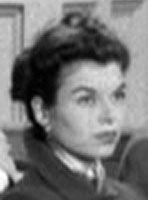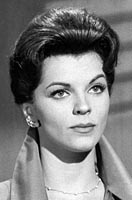 Left to right, #217, TCOT Nautical Knot (10/29/64), #34, TCOT Gilded Lily (5/24/58), and #123, TCOT Guilty Clients (6/10/61).
Is that Lisa? Richard Erickson, from the Perry Mason Yahoo! Group, thinks not. He comments that "Lisa was 23 at the time & the woman appears to be in her 30's, which leads me to a wild theory that this may actually be Teala Loring, Lisa's older sister, who was indeed in her early 30's at the time. IMDB says that she retired in 1950, but she certainly could have done some work as an unbilled extra after that."