From Episode #45, The Case of the Buried Clock
Cars
A couple of "easy" car shots for the fans.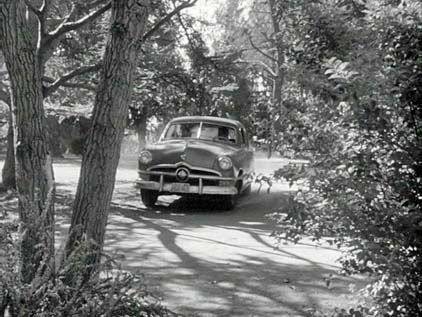 A 1950 Ford 2dr sedan.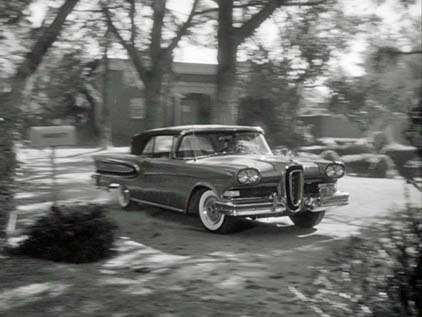 A 1958 Edsel convertible.
Malibou Lake
The pictures of the newspaper were supplied by Eric Cooper. The article is available from the archives at the Los Angeles Times. It's a good read, but there are no pictures. More about "movies" filmed at Malibou lake can be found here. See this lake's other appearances here.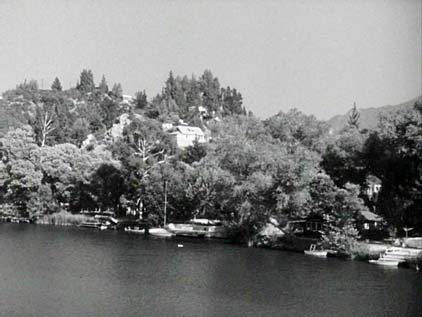 The establishing shot from the show.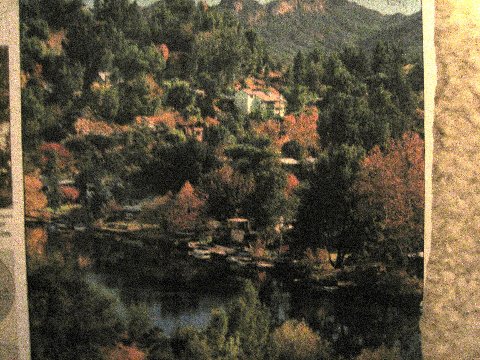 The picture from the newspaper article.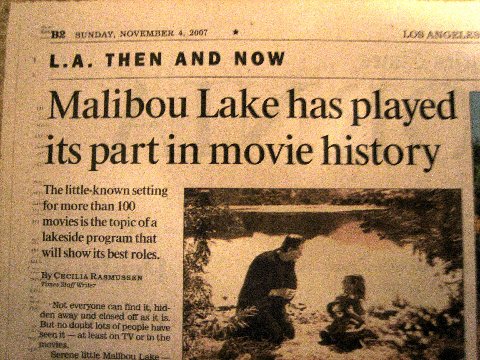 The start of the article.
More Establishing Shots
Does anyone know more about any of these places? If so, please let me know. There's an Email link in the sidebar.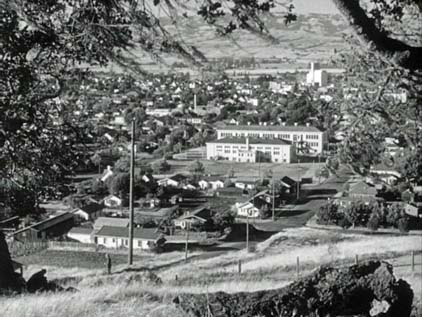 The little town of "Sierra City."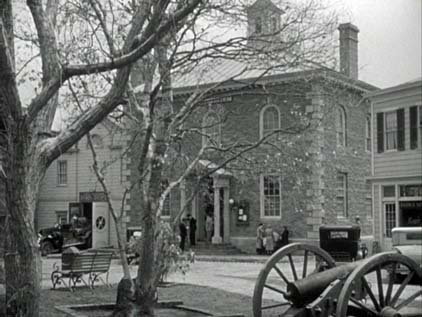 The rather distinctive courthouse. The cars look a little old.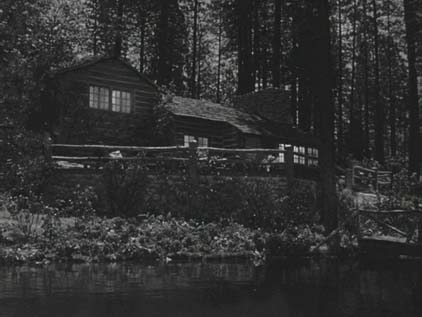 The lodge. A night shot. Was this at Malibou lake?
Split Screen