From Episode #96, The Case of the Treacherous Toupee
Upon watching this scene, it looks like actor Frank Wilcox was surprised to not find a watch on his arm as he nervously covers up the situation, through most of the scene, by fiddling around with the sleeve of his robe.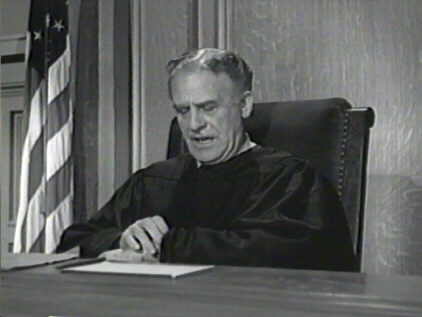 The judge appears to look at his watch.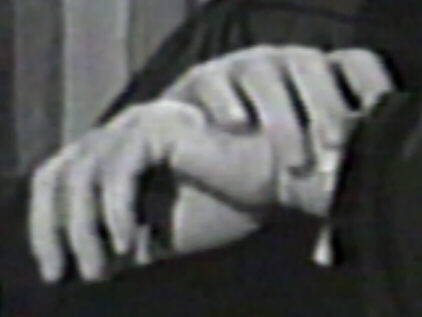 Here's a close up of the area of interest from later in the scene. No watch?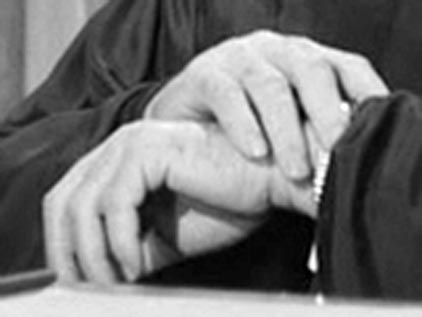 Another close up of approximately the same view from the DVD version of the show. Looks like that might be a watchband. The glint between his fingers might be the watch face.