Show12
<< Crooked Candle | Episodes | Moth-Eaten Mink >>
#12: The Case of the
Negligent Nymph
Original Airdate: 12/07/57
From The Perry Mason TV Show Book
Perry and Paul pull a beautiful woman out of the ocean. Not surprisingly, she is fleeing from the scene of a murder. But Perry can't resist this mermaid's tale, even after Tragg arrests her for the murder.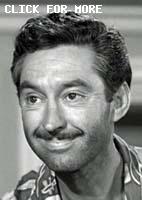 Opening
Starring Raymond Burr
in Erle Stanley Gardner's The Case of Negligent Nymph
Barbara Hale, William Hopper, William Talman, Ray Collins
Trailing
Directed by Christian Nyby
Teleplay by Richard Grey
Ben Brady | Producer
Produced by CBS Television in association with Paisano Productions
Gail Patrick Jackson | Executive Producer
Sam White | Associate Producer
Raymond Burr as Perry Mason
Barbara Hale as Della Street
William Hopper as Paul Drake
William Talman as Hamilton Burger
Ray Collins as Lt. Tragg
Cast
Connie Cezon as Gertie
Joan Banks as Karen Alder
David Lewis as George Alder
James Griffith as Arthur Dorian
Peggy Castle as Sally Fenner
Nadja Posey as Nina Santos
James Nusser as Judge
Forrest Lewis as Dr. Murray
John Cliff as Guard Hess
Robert Tafur as Martinez
Troy Melton as Patrolman
Irene Cavillo as Waitress
Elvira Corona as Dancer
Michael Kopcha as Police Photographer
Uncredited Actors
Bess Flowers as Miss Miller, the D.A.'s stenographer (added by gracep 10/6/2010)
Crew
Gene Wang | Story Editor
Production Supervisor … J. Paul Popkin
Director of Photography … Frank Redman, A.S.C.
Art Direction … Lyle Wheeler, Lewis Creber
Assistant Director … Art Marks
Editorial Supervisor … Art Seid, A.C.E.
Film Editor … Richard Cahoon, A.C.E.
Makeup … Mel Berns
Hair Stylist … Annabell, S.C.H.
Wardrobe Supervision … Dick James
Set Decorations … Walter M. Scott, Charles Q. Vassar
Properties … Ray Thompson
Recorded by … Robert O'Brian
Rerecording Mixer … Harry M. Leonard
Script Supervisor … Cosmo Genovese
This has been a CBS Television Network Production
Filmed in Hollywood by TCF Television Productions, Inc.
CARS: 1957 Corvette, white, top down (Drake). From The Cars by Greg Cockerill.
The boat featured in this episode is famous! Who knew? It's a Skagit Boat, a classic of fiberglass made in the 50s and 60s by Skagit Plastics Inc. in LaConner, WA. Many are still in use and there's a Skagit Boat Club in Seattle. Picture here. Submited by Bill Roberts, 2/28/2001, with follow up information by Gerald Markham, 2/24/2008.
Location: Paradise Cove is just as they state in the episode. I lived there for 5 years! There are some great shots of the way things used to be. Submitted by Eric Cooper, 9/21/2007.
+ You can see some of the show's locations in the Old Malibu Photo Gallery at the Paradise Cove website.
++ PI Jim Rockford's trailer was at 29 Cove Road in Paradise Cove [wikipedia]. Mike Bedard 4.6.15
+++ Paradise Cove now has a sign which reads "No Smoking or Vaping"...MikeM. 5/7/2018
Noir Neighborhood: The Mexican restaurant Las Chalupas is placed on Olvera Street. In the noir classic Double Indemnity there is also mention of a Mexican restaurant on Olvera Street (La Golondrina). Perhaps they're commonplace. JohnK, 17 January 2016
+ I don't know if there is currently a Las Chalupas restaurant near Olvera Street, the historic Spanish center of Los Angeles. However, a Google Search shows that there are many Las Chalupas restaurants all over the US. Wikipedia says the Chalupa is a type of food associated with Mexican independence. A connection to this episode is that "chalupa" means "boat."..MikeM. 7/25/2016
++ While Las Chalupas may be a fictional locale, the aforementioned La Golondrina Cafe is a real restaurant at Olvera Street, and an important part of its history since 1930. OLEF641 11/17/21
This is the first of five appearances that Joan Banks will make on Perry Mason. Joan Banks is well known to old time radio fans for many roles. She was married to fellow old time radio actor Frank Lovejoy for 22 years until his death in 1962. Submitted by PaulDrake 33, 10 July 2008.
The script for "Negligent Nymph" is dated 8 October 1957. It may be no earlier than the 18th episode filmed. Submitted by billp, 4 November 2009.
This episode of Perry Mason (TCOT Negligent Nymph) is based on an Erle Stanley Gardner novel of the same name. The season nine episode titled TCOT Impetuous Imp (#246, 9.5) is also based on this same ESG novel. So this ninth season episode is often considered to be a "re-make" of TCOT Negligent Nymph. See here. Submitted by Charles Richmond, 25 April 2013.
Location: The Geo. Adler Estate is an oft-used estate currently owned by music legend Dick Clark. It's at 28600 Pacific Coast Highway and has been used in other Perry Mason episodes (see Episode #9) as well as countless other television shows. You can also rent it out for your wedding. Submitted by Eric Cooper, 4 November 2010.
+ 28600 Pacific Coast Highway sold for $3.6M in 2016 and paid $32.9k property tax that year...MikeM. 5/7/2018
The intercom used by George Alder and Sally Fenner is a Webster Teletalk. Webster Electric was located in Racine, Wisconsin. You can vaguely see the name Teletalk above the controls at bottom left. Compare image here. You can find info about Webster's successor company here. Submitted by billp, 12 November 2010.
Sightings: Someone we call Pencil Mustache Man is in the courtroom today. Submitted by evelyne, 13 February 2011.
+ Distinguished Gentleman #1 is the court reporter. Submitted by gracenote, 8/27/2011.
++ Distinguished Lady #4 shows up in court in the back row on Perry's side. Submitted by BigBill767, Nov 11,2016.

I may be wrong but at the extreme right-hand side of the spectator gallery behind Della, it certainly looks like the brother of the lonely heiress George Moore from several episodes later. Submitted by Wick 6/30/2022
The beautiful Peggy Castle was only 29 when she filmed this episode. Alas, she would live only another 16 years. cgraul 6.4.12
Bad edit? The second time Alder moves to call Sally on the intercom, just before his hand reaches it, he freezes as if the actor expected the director to call cut and, since he read the script, he knew Sally would enter the room before he had a chance to use the intercom. It seems that pause should have been edited out. Submitted by Wiseguy70005, 7/22/12.
Alder may have paused in surprise when he saw that he had inadvertently left the intercom on, allowing his secretary to overhear his conversation with the blackmailer. That is why he decides to "come clean" with her, telling her about the conversation, to make light of it and imply that he had nothing to hide. GCL 6/23/13
In TCOT Gilded Lilly, nearly the same thing happens, although this time it isn't the boss who accidentally leaves the white intercom button up, it's Enid, the secretary, who deliberately flips it up so she can eavesdrop in the outer office. And just as in Negligent Nymph, the boss later tries to use the intercom, and hesitates when he sees the white button is already flipped up. Submitted by Scarter 1/12/14
Syndication cuts: Scene with Lt. Tragg, Forbes and the guard at Alder's; Tragg in Mason's office discussing Sally, Alder and the cruiser that picked her up, Gertie with Sally and Della leaving to bring Sally to the law library [at the beginning of this edit the intercom on Perry's desk buzzes, Della moves to answer it and the picture fades out]; a dancer at Las Chalupas performing, Drake and Mason entering, owner questioning them; At Alder's, Tragg telling the police photographer what pictures to take.
Additional Hallmark cuts: Sally running from the Alder house and part of the chase with the guard and dog; on the boat, Mason reading aloud the note Sally stole; Mason telling Paul on the phone he has to find Sally while Della reads the paper; part of conversation between Mason and Burger in Burger's office concerning unethical conduct, protecting a client, harboring a fugitive, being an accessory to murder after the fact and a quote from the Canon of Legal Ethics concerning a prosecutor's job; no fewer than three parts of Karen Alder's first testimony: 1) Burger's question of Sally's attitude toward Alder and Mason's objection of hearsay, Burger rephrasing and asking if they quarreled, Mason's objection of leading question, Burger's statement she's a hostile witness, the judge overruling; 2) Burger quoting Karen as saying she saw the killer escape, asking if that's correct, Karen asking if she said that and Burger indicating it's in the transcript; 3) Burger asking that Karen's best friend was wanted for murder and Karen couldn't remember to tell Tragg about seeing a man run away and Karen responding after 20 years of marriage to Alder she drank to forget and it worked; the slide of Karen's bedroom between the slides of the house and beach. Submitted by Wiseguy70005, 7/22/12.
Perry's apartment: In this show and all others, when somebody entered Perry's home there seemed to be no lock on the door. Submitted by H. Mason 9/30/14
+ Why did Della think that Perry would knock for admittance to his own apartment? Submitted by vgy7ujm 23/01/15
++ Because there were two women in there. Submitted by Duffy, 4-7-2015.
Thing?: Notice the hand closing the door when Lt. Tragg and Arthur Dorian enter Burger's office. (See trivia notes for episode 30 TCOT Screaming Woman) Submitted by H. Mason 10/7/14
When the police photographer arrives at the Alder estate to take photos under the direction of Lt. Tragg, he arrives with a Graflex Speed Graphic Press Camera - suitable for making large prints. When Tragg arrives in the court room, he has a slide projector and a portable screen. Wonder when the decision was made to use slides instead of prints? I hope the photographer had a 35mm camera with him for slides. Submitted by Sidney Keywood, 4/9/2015
This is the first of four Perry appearances for James Griffiths. I was today years old when I realized that this is the same James Griffiths who co-stars in one of my favorite B noir movies, "Blonde Ice". IMHO, James Griffiths bears more than a passing resemblance to Zachary Scott. jfh 16Nov2020
This is the first of six PM writing credits for Richard Grey, who had seven writing credits for "The New Adventures of Charlie Chan"...MikeM. 5/7/2018
Comments

Edit
This episode is based on the Erle Stanley Gardner novel of the same name, which would also serve as the basis for the final season episode, "The Case of the Impetuous Imp".
The $50 Dorian gets for the "note" would be about $368.28 in 2007 dollars. The "missing" $10,000 would be around $73,656.13 today—enough to be a downpayment for Las Chalupas. Submitted by billp, 12/27/2008.
Stuck in a rut?: Second episode in a row featuring boats. Third episode in a row featuring an affluent, childless, unhappily-married couple. Submitted by 65tosspowertrap, 3/22/2014.
The geography of Perry's office changes through the years. The library in this episode would later be a bathroom; in most other episodes, the library is to the right of that large bust. DOD 06/01/20
French connection? When Perry and Paul visit the Mexican restaurant to question Nina Santos, she sits with them at a table, calls the waitress over and, in Spanish, orders coffee and tostadas for the gentlemen. The waitress jots down the order and responds "Oui"! Submitted by francis, 5/26/14.
+ It sure is hard to tell if she said "Oui" or "Si". Added by H. Mason 9/30/14''
++I listened several times. I heard "Oui."...MikeM. 7/25/2016
++ I think it was not "oui" but "muy", as in "muy bien". I think the last word didn't get picked up. Added by Crunchy 10/16/2019
+++ The whole thing with Paul trying to cool off the hot Mexican sauce with water isn't how you do it, milk and/or sour cream is the ticket. Submitted by HamBurger, 8/6/2017
++++ This is odd. My memory from when I saw the show in 1957 is that Paul didn't drink from the water jug, but rather from a flower vase, because I recall him grabbing the flowers and throwing them down on the table before drinking. Clothears 1st Oct 2019.
+++++ In the last scene when Paul takes a bite of his "sauced" ham and eggs, just before Perry gives him the water jug, it appears that smoke is coming out of Paul's left ear. LOL. It is actually a person directly behind Paul's head exhaling some cigarette smoke. I wonder if they timed it just right for that shot? Submitted by HamBurger, 12/29/2022
During that interview, when Perry asks Nina if Agatha had a large sum of money on the boat, she claims not to know. Questioned by Burger, she freely admits knowing Agatha had $10,000. with her that night. DOD 06/01/20
For someone who swam several yards in her clothes and then spent the night in her car, Sally looks surprisingly well groomed when she goes to Perry's office - and that note stayed surprisingly legible. ( and it is definitely "oui").
Bad Accent Dept.: Although her actual Spanish is perfect, when Señorita Santos speaks English with a (presumably) Mexican accent, she is much less convincing. This may be because the actress's original name was Nadja Vonkorytniuk. Submitted by francis, 5/27/14.
Alta California altho, as noted (above), the role was played by someone seemingly of Eastern European background - and born in Egypt!! - the appearance of Santos, and her restaurante, marks the first meaningful evidence on the show of one of the Southland's major attributes: its Hispanic influence. Los Angeles was emerging from a phase when it was known as the Seacoast of Iowa, and was worlds removed from what it has become today, but this episode was a subtle reminder that nevertheless it wasn't, say, Indianapolis. Notcom 102821.
<< Crooked Candle | Episodes | Moth-Eaten Mink >>