Show158
<< Double-Entry Mind | Episodes | Dodging Domino >>
#158: The Case of the
Hateful Hero
Original Airdate: 10/18/62 Revised
From The Perry Mason TV Show Book (Revised)
Jimmy Anderson, Lieutenant Andy Anderson's cousin, has been promoted from a street beat to a patrol car. On his first night out, Jimmy and his partner Otto Norden come across a robbery at the Wilson Plastics Company. A shooting occurs and Norden is killed.
Andy can't believe it, but evidence points to Jimmy having been involved in a burglary while still on his street beat. Andy is angry and confused when Jimmy is suspended from the force.
Perry happens to be the attorney for Wilson Plastics and is on the scene when the night watchman, Ralph Pearce, is found strangled to death. Andy asks Perry to defend Jimmy.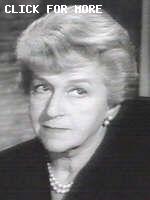 Starring Raymond Burr
in The Case of THE HATEFUL HERO
Based upon Characters Created by Erle Stanley Gardner
Barbara Hale, William Hopper, William Talman, Ray Collins
Trailing
Directed by Jesse Hibbs
Written by Samuel Newman
Art Seid | Producer
Gail Patrick Jackson | Executive Producer
Jackson Gillis | Associate Producer
Samuel Newman | Story Consultant
Raymond Burr as Perry Mason
Barbara Hale as Della Street
William Hopper as Paul Drake
Wiliam Talman as Hamilton Burger
Ray Collins as Lt. Tragg
Wesley Lau as Lt. Anderson
Cast
Dick Davalos as James Anderson
Jeanette Nolan as Erna Norden
Mabel Albertson as Carrie Wilson
Edmon Ryan as Arthur Morrell
Leonard Stone as Jerel Leland
Sue England as Fleta York
William Phipps as Dwight Wilson
William Boyett as Otto Norden
Frank Gerstle as Det. Steve Toland
Mike Steele as Howard Duncan
Richard Tretter as Intern
George Ives as Police Board Chairman
S. John Launer as Judge
Lennie Bremen as Superintendent
Jon Lormer as Autopsy Surgeon
Uncredited Actors
Lee Miller as Sgt. Brice
Crew
"Perry Mason"
Director of Photography … Robert G. Hager
Art Direction … Lewis Creber
Assistant Director … Gordon A. Webb
Film Editor … John D. Faure
Casting … Harvey Clermont
Makeup … Irving Pringle
Hair Stylist … Annabell
Wardrobe Supervision … Ed McDermott, Evelyn Carruth
Set Decoration … Charles Q. Vassar
Properties … Ray Thompson
Production Sound Mixer … Herman Lewis
Script Supervision … Cosmo Genovese
Automobiles Supplied by … Ford Motor Company
Perry Mason
Produced by the CBS Television Network in association with Paisano Productions
Mabel Albertson makes her only Perry appearance here playing Carrie Wilson. Mabel Albertson was the sister of Academy Award-winning actor Jack Albertson. Many people may remember Mabel Albertson as Howard Sprague's mother on The Andy Griffith Show. Submitted by PaulDrake 33, 9 September 2009.
+ I think she may be best remembered as Darrin Stephen's mom in "Bewitched" for some 18 episodes according to IMDB.com (I had thought more than that!)! ;-> Submitted by mesave31, 03/04/15
Sightings: I see an African-American woman watching the court proceedings! Very good! Submitted 02-09-2015. In the back of the courtroom and mostly in shadow, the Pencil Mustache Man and "Miss Carmody" watch the proceedings intently. Find out more about them and the rest of the recurring spectators, and help us spot their friends! Submitted by gracep, 1/11/2011.
+ African American courtroom spectators have appeared before. See Episode 143. Submitted by catyron, 4/21/18.
++ Update: The same African-American courtroom spectators appear repeatedly. Because the African-American Man and African-American Woman often appear in tandem, i also call them African American Couple. I am logging them so their pictures can be added to the list of uncredited courtroom spectators. Submitted by catyron, May 19th, 2018
New Opening Scene: Instead of sitting alone in the courtroom, Perry is shown entering the empty courtroom and looking around anxiously. As an actor, Burr can make excellent use of his eyes; but I can't help wondering if perhaps Perry showed up a day early for the trial. --Submitted by 10yearoldfan, 30 August 2013.
+ Yes, I honestly think he is thinking, "Della, you told me to be here at this time, but I am the only one here!" Submitted by Welshwoman 02/09/2015
CARS. The episode opens at the rear "employees' entrance" of LAPD HQ (Parker Center) as Lt Anderson makes his way to see Otto and Jimmy in the policemen's locker room. This is the only time I know of in the series that the rear of the station is used as a location. We get to see the LAPD gas pump island and some of LAPD's special purpose and utility vehicles.
(1) Lt Anderson arrives as passenger in a 1962 Ford Galaxie 4-Door Sedan LAPD B&W. Probably the same car serves as Jimmy's & Otto's patrol car at Wilson Plastics.
The following are all background in the opening sequence:
(a) Car(1) stops beside a large van, the LAPD Mobile Command Post † (scroll↓ to 2nd-last photo). This is the great-granddaddy of today's "Mobile 1" of the LAPD Incident Command Post Unit (ICPU).
(b, c, d) Three smaller communications or office-type vans, in LAPD B&W paint scheme, of unknown make & model, are parked to the rear of Mobile 1, roofs visible.
(e) Hidden behind Mobile 1, only visible as Lt Anderson closes the door of his cruiser, is one of LAPD's own tow trucks, City of LA seal on door, 1957 International A-120 Tow Truck.
This episode and the linked Harry Marnel image are apparently the only existing records of the 1962 LAPD Mobile Command Post. The vehicle is based on Ford's P-Series (probably P-500). It has a '55 Ford truck grill-bar w/ V8 badge and a roof extension of almost two feet. Emergency flashers, siren, public-address loudspeaker, two ventilation hatches and ten short whip antennas are roof-mounted. FORD lettering is across the flat hood below the windshield, as are corner flashers and spotlights. In the Marnell image, note the vents at the rear of the vehicle's Left side: Air Conditioning would have been mandatory to keep the radios cool! Added by Gary Woloski 3/22/14, update 2017.
† If the link times-out/fails, click here: INTERNET ARCHIVE. Copy & paste this address " http://harrymarnell.net/kjc625.htm " into the WaybackMachine search box at top of Internet Archive page, producing "Summary of harrymarnell.net" for year 2016. Click on highlighted date "April 23", giving desired page "KMA367 Photo Gallery". Scroll↓ to 2nd-last photo An early "Mobile Command Post" Communications van.
Character Name: The defendant, James Anderson, had the same name as the main character on the television series Father Knows Best. That show premiered on CBS in 1954 then went to NBC and returned to CBS for the final two seasons. When this episode of Perry Mason was originally broadcast FKB had been cancelled, but was being shown in syndication. Submitted by H. Mason 12/20/14
We got to see the inside of Lt. Anderson's office for the first time. Lt. Tragg's office had been seen in approximately 15 stories. Submitted by H. Mason 12/20/14
+ Ray Collins as Lt Tragg seems so ill in this episode he can barely stand or talk. So sad. Submitted by Welshwoman 02/09/15
+ I agree. It is sad. But he wanted to remain a part of the team, and i love that they made a place for him, even as his health was failing. Submitted by catyron, 04/21/2018.
This is the fourth of five PM appearances for Sue England , who was "Miss Tulsa" at age six...MikeM. 11/8/2016
This is the fourth of six PM appearances for Jeanette Nolan, who was married to John McIntyre from 1935 until his death in 1991...MikeM. 2/14/2017
This is the fifth of eight appearances for the prolific William Boyett. In most of his appearances as well as most of his career he played a police officer. His most recognizable role may be in the 1987 sci fi thriller "The Hidden", but MST3K fans will know him as Patrolman Hal Jackson from the short "Last Clear Chance". Submitted by Kenmore 02/08/2022
Death & Resurection. William Boyett went on to play watch commander Sgt. MacDonald in 129 episodes of Adam-12. HiTechHiTouch 8Mar2018
The $60,000 payroll stolen is worth over half a million $ in 2021 money. OLEF641 5/6/21
Comments

Edit
Wesley Lau gets to shine as Lt. Anderson today. He finally gets to show some range as an actor: anger, desperation, sorrow. He can be really strong when he wants to be! Submitted by gracep, 1/11/2011.
+ Why is Andy assigned to a case involving his cousin? Does the LAPD have only him and Tragg as the entire detective force? Submitted by vgy7ujm, 06/01/20
Mabel Albertson, playing Carrie Wilson, speaks one of my all-time favorite lines, encouraging Perry to finish sharing his thoughts: "You said facts: plural." --Submitted by 10yearoldfan, 30 August 2013.
Usually the killer blurts out a confession in the courtroom, with little prompting from Perry. Here, the killer is trapped under very different circumstances. Submitted by Bill-W2XOY on 08/31/13..
An unusual episode - the main bad guy is also our victim, and we never see him alive! Those striped sconces in the office make almost as many appearances as the Curious Coffee Set. I believe this is the only episode in which any of our police detectives is seen in uniform. DODay 11/14/17
TCOT Culinary Confusion: Norden can be either a Scandinavian or Germanic name, but the fact that "Mama" is friends with someone named Anderson suggests she is meant to be the former. But Wiener schnitzel is a German - or more precisely, Austrian - dish... one might have expected her specialty to be something more stereotypical like (Swedish) pancakes or meatballs. But it's hard to know whether to applaud the writers for avoiding cliches, or scold them for using the wrong ones. Pondered by Notcom, 030818.
+ The name Otto, though, is unmistakably German, and Jeanette Nolan seems to go for a German matron type with the "Mama" role (although the accent wasn't completely consistent). It wouldn't be necessary for Lt. Anderson and Otto Norden to be of the same national extraction to have been buddies from way back ... TriviaSleuth 8/14/19

I thought this was one of the series more touching episodes, sentimental without being maudlin (and tho the actor playing Jimmy was actually in his 30's he looked baby-faced enough for it not to be apparent). But the ending - that the villainous watchman was actually Norden's former partner - was pulled out of air thinner than Edmund Hilary ever experienced !! It seems that the writers realized too late they had painted themselves into a corner, but the resolution was such a "huh?" moment, I think this might have been an episode where loose threads were preferred. Notcom, 042220.
+ That air wasn't completely thin; at about halfway, as Perry is questioning Mama Norden, she says "He said something about his partner . ." when Perry asks her if Otto said specifically that Jimmy was who gave him the perfume. OLEF641 5/6/21
+++ You're correct, but my complaint is that the relationship is so important that it would have formed a prominent part of the investigation, and thus been mentioned...early and often. A rebuttal would be that we only see a small part of what goes on and a good writer will only highlight that which advances the mystery. How much can be withheld and still play fair ?? The answer to that is the key to a successful episode. Notcom, 050621.
<< Double-Entry Mind | Episodes | Dodging Domino >>