Show216
<< Sleepy Slayer | Episodes | Nautical Knot >>
#216: The Case of the
Betrayed Bride
Original Airdate: 10/22/64
From The Perry Mason TV Show Book
When Nellie Meacham returns from Europe with a new husband, her relatives are surprised, to say the least. Nellie had left for the continent with her ailing first husband, who died suddenly during the trip. Nellie's new husband is a very young, very handsome Frenchman named Pierre. Her family immediately hates him, suspecting that he has married Nellie for her money. As part of a bizarre scheme to get rid of Pierre, the family hires a young French maid. But, unknown to them, the maid, Marie, is actually Pierre's jilted wife. As usual, events turn ugly. Pierre is clubbed unconscious and then drowned in the swimming pool. Perry arrives at the house to deliver a message from Paul Drake, but he sees Marie run from the scene, discovers the body in the pool, and then finds that Marie has stolen his car.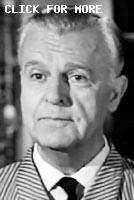 Opening
Starring Raymond Burr
in The Case of THE BETRAYED BRIDE
Based upon characters created by Erle Stanley Gardner
Barbara Hale, William Hopper, William Talman, Ray Collins
Trailing
Directed by Arthur Marks
Written by John Elliotte
Arthur Marks \ Art Seid | Producers
Gail Patrick Jackson | Executive Producer
Jackson Gillis | Associate Producer
Samuel Newman | Story Consultant
Raymond Burr as Perry Mason
Barbara Hale as Della Street
William Hopper as Paul Drake
William Talman as Hamilton Burger
Ray Collins as Lt. Tragg
Wesley Lau as Lt. Anderson
Music Composed and Conducted by Richard Shores
Music Supervision by Herschel Burke Gilbert
Cast
Anne Farge as Marie Claudet
Dianne Foster as Elaine Meacham
Michael Forest as Pierre Dubois
Jeanette Nolan as Nellie
Guy Stockwell as Jimmy Meacham
John Larkin as Todd Meacham
Jacques Aubuchon as Roger Brody
Neil Hamilton as Victor Billings
Paul Dubov as Monsieur Arnaux
Grandon Rhodes as Judge
Joey Wilcox as Boy
Lee Miller as Sgt. Brice
Robert Gormley as Officer
Uncredited Actors
Don Anderson as Jostled Man, as Courtroom Spectator, and as Café Patron
Robert Wegner as Bailiff
Crew
Director of Photography … Howard Schwartz, A.S.C.
Art Direction … Lewis Creber
Assistant Director … Robert G. Stone
Film Editor … Richard H. Cahoon, A.C.E.
Casting … Harvey Clermont
Makeup … Irving Pringle
Hair Stylist … Annabell
Wardrobe Supervision … Ed McDermott, Evelyn Carruth
Set Decoration … Carl Biddiscombe
Properties … Ray Thompson
Production Sound Mixer … Herman Lewis
Script Supervision … Marshall Schlom
Theme Composed by … Fred Steiner
Automobiles Supplied by … Ford Motor Company
Perry Mason
Produced by the CBS Television Network in association with Paisano Productions
Uncredited Actors: During the opening scene, a demonstrative, flower-carrying Roger Brody runs into an annoyed Don Anderson in the airport terminal. He also plays a courtroom spectator sitting directly behind the widow Nellie, and he reappears in the final scene in a café in Paris! Robert Wegner is a bailiff in the courtroom. Submitted by gracenote, 4/5/2011.
+ If I've correctly ID'd Don Anderson in the final café scene, then he's the gent with the well-tanned face wearing the suit & tie and seated facing the camera at the table in the near-background toward the right of the screen. This final scene is the second of two Paris café scenes with exactly the same table arrangements and far-background Paris street. That is, it's the same café and the centre of the camera's attention is the same table in both scenes! The first scene is the one in which Paul interrogates Marie's former Private Detective, Monsieur Arnaux. Don Anderson is seated in exactly the same chair at the same table wearing the same clothes in both scenes! At least three other cast extras also do double-duty in the two scenes, although they move or are positioned differently:
*a beautiful blonde in an elegant white skirt-suit (gets considerable attention from Paul & Arnaux in the earlier scene),
*a young woman with medium-color hair dressed differently in the second scene, and
*a seated Arnaux, back to camera in final scene but recognizable by his hat and dark suit.
Production expedience or playfulness? Both, I think. Added by Gary Woloski, 1/24/12.
Location: This episode boasts several shots of Paris. About halfway through the syndication print, for example, is a rather sweeping one with the Eiffel Tower, the Arc de Triomphe, and other sights. Submitted by gracenote, 4/5/2011.
Sightings: In the courtroom on the prosecutor's side we find Quiet Old Man #1 and Distinguished Gentleman #1. Meanwhile, Little Old Lady #1 sits two rows behind Nellie. And as Burger stands to make an objection, we can see Pencil Mustache Man looking intently on. Please read more about these favorite frequent faces. Submitted by gracenote, 4/5/2011.
+ In the opening scene at the airport, we find the Distinguished Gentleman #1 waiting for friends at the window. Miss Carmody just returned from her trip to Europe as she gets off the plane with the other passengers. Submitted by BigBill767, 6/18/2016.
Although credited, Ray Collins as Lt. Tragg does not appear. Submitted by gracenote, 4/6/2011.
Murder Day. In court, Perry firmly states that sunset on the day of the murder was at "a quarter to eight." Taking that to the nearest minute as 7:45pm and the year as 1964, the day of the murder must be one of Tues 12 May, Wed 13 May or Tues 11 Aug. See these LA sunrise/sunset calendars for May and Aug 1964. DST was in effect on all those dates & is included. (Sunrise/Sunset Calculator for time & place of your choice is here). Added by Gary Woloski, Friday the 13th, January 2012.
Jimmy Meacham, Hockey Fanatic. Under cross-examination by Perry about events on the night of the murder, Jimmy blurts out "I had the television on. There was a hockey game." Ice Hockey on LA TV in May-Aug 1964 is doubtful because the season was over:
*Game 7 of the 1963-64 NHL Stanley Cup Final had been played on 25 April 1964.
*LA did not have an NHL team until the 1967 LA Kings, but in 1964 it had the LA Blades of the minor-pro WHL. The WHL season was over before May, too (The Blades had a good 1963-64 season, making the WHL Final but were defeated by the SF Seals.).
*"World Hockey" was still non-pro (Junior). Hockey at the earlier 1964 Olympics held in Jan-Feb had doubled as both the World and Olympic championships.
*This episode aired on 22 October 1964, so perhaps Jimmy's hockey fandom was a nod to the LA Blades 1964-65 season which was then underway, or
*Maybe Jimmy was tuned-in to a different type of hockey!
Alternately, perhaps Guy Stockwell ad-libbed the "hockey" line; there does seem to be surprise on other courtroom faces (including Burr/Mason) when Stockwell/Meacham blurts it out. Added by Gary Woloski, 1/19/12.
In the episode, Aunt Nellie and her new husband are supposed to be 12 years apart in age, at least according to Victor Billings' (Neil Hamilton) statement. However the actors Jeanette Nolan (Nellie) and Micheal Forest are over 17 years apart. Submitted by Kenmore 8/8/2012
+ I've listened to it several times and it sure sounds like Elaine is saying "...he must be at least 15 years her senior." Did she flub her line? Should have said "junior"? Kilo 9/27/2018.
++ Listening tonight, she does indeed say junior. OLEF641 7/27/21
Neil Hamilton appeared in 7 Perrys from 1958-64 before his Commissioner Gordon role in 121 Batmans: The Movie in 1966 & the series from '66-68 [IMDb]. Mike Bedard 4.10.15
Near the beginning of this episode, Victor Billings serves the Meacham family cocktails. He brings a tray into the living room with 6 drinks on it. Elaine and Todd each have a drink, and Jimmy helps himself to 2. Todd and Jimmy each drink one drink and put the empty glass back onto the tray. In a few minutes when they begin to leave the room, Victor is now shown with 3 full cocktail glasses on his tray, and no empty glasses. Victor then helps himself to a drink. Submitted by PaulDrake33. 2 January 2015.
Foreign Travels: For at least the third time Paul left the USA on a case. That doesn't include the three times he went to Mexico (episodes 98, 131 and 164). He went to France twice this time and Japan (episode 127) and Brazil (episode 185). Submitted by H. Mason 4/8/15
+ Mexico should be included in the "Foreign Travels" count.
Bad Habit: Perry Mason must be so used to having his car parked for him at the Brent Building that he habitually leaves the keys in the ignition. This story was at least the third time his car was taken (see episodes 15 and 68). Submitted by H. Mason 4/8/15
+ It was a simpler time: several episodes either show or indicate characters leaving their keys in the ignitions of their vehicles.
This was only the second time the murder victim was known to have been drowned (see episode 198). There were at least 14 murders, mostly old cases, where the murder method was never given. Submitted by H. Mason 4/8/15
Another Crooked PI: This time in France. For other shady private detectives see episodes 4, 10, 21, 23, 56, 59, 68, 71, 73, 93, 121 and 137. Submitted by H. Mason 4/8/15
This is the only PM appearance for Anne/Annie Farge, who was born in Belgium and passed away in France...MikeM. 1/27/2017
+ IMDb lists Anne Farge's name as Annie Fargue.
This is the third of four PM appearances for Dianne Foster who, like Raymond Burr, was born is Canada. Foster gave birth to her third child about a year before this episode aired. Foster may still be living in California...MikeM. 2/2/2018
+ According to IMDb, Dianne Foster died 27Jul2019, aged 90. jfh 10Jul2020
This the only PM appearance for Guy Stockwell, who was the older brother of actor Dean Stockwell...MikeM. 2/2/2018
This is the final of four PM appearances for John Larkin, who was the radio voice of Perry Mason for over eight years. Larkin passed from a heart attack a few months after this episode aired. He was 52...MikeM. 2/2/2018
This is the final of four PM appearances for prolific character actor Jacques Aubuchon, who began his acting career after serving as a French language interpreter for American forces during World War II...MikeM. 6/8/2018
Comments

Edit
Night-Owl Mason. A few minutes prior to the exact time of the murder, Paul (in Paris on a case for Jimmy Meacham) coincidentally makes an unplanned phone call to Perry's office, asking Perry to relay his URGENT report to Jimmy (Paul can't reach the Meacham mansion because a phone is off the hook).
*Outside the window behind Paul, the Paris street is bright and busy with pedestrians and auto traffic. The street activity suggests that the local time must be at least 9am, but to fit with the timing of events in LA revealed later, it must be earlier, say 7am Paris time (Paris sunrise was 6:13am if 12/13 May or 6:37am if 11 Aug).
*Outside Perry's office window it is dark.
*Paris clocks were (are) nine hours ahead of LA clocks, so it is no earlier than 10pm of the previous evening in LA and Perry is still at work (Stretching timings, it might be as late as LA midnight, 9am Paris).
Perry makes a sarcastic crack about Paul being up early but it's not Paul that's keeping onerous hours; Perry is burning the midnight oil again! (In my opinion, the busy street scene behind Paul is a stock-footage "Continuity Glitch"; the scene should have portrayed less activity for early morning.) Added by Gary Woloski, 1/14/12.
JetSet Drake. During this episode Paul makes two trips to Paris and return. On one of them Paul tells Arnaux that he made a side trip to Nice!! The apparent allowances for travel time are incredibly tight and Paul does other duties at destination and between trips such as sleuthing, tracking down Marie in Glendale and chauffeuring Perry, Jimmy and Marie in the big Lincoln convertible. He looks so fresh after warping through the time zones that he must have used the Star Trek Transporter! Yet Paul's effortless and almost-instant travelling works well as a plot device, even today when we are more familiar with global travel than people in the '60s. Part of the reason may be that the pace of the storytelling, implemented through the seamless editing, leaves the viewer with no time to even begin to question how Paul gets around so quickly. Also, 1964 audiences only had one chance to see the episode straight through with no replays. It's the Magic of Television! Added by Gary Woloski, 1/21/12.
+ I bet Perry hated seeing Paul's expenses for this "Drake JetSet" ;-) , Submitted by HamBurger, 5/31/2020
Thank you for the fascinating comments about Paris and all. The people involved in the episode's proceedings include at least two native speakers of French. So why, in court, is a note from one to the other in English? The testifier never mentioned that it was a translation, and no one questioned the accuracy of any translation. Also, the defendant is a non-native speaker of English, with a very noticeable accent. So why is there no translator for the defendant?, especially given that this is a capital crime. In any case, Jeanette Nolan looks 20 years younger with her wig and whatever else. And she's lots of fun here. Submitted by (lowercase, with a comma and period) masonite, 12/11/12.
+ And when the two French-speakers are talking togther, in private, they also speak English. Submitted by catyron, June 18th, 2018
We learn that Perry's Lincoln, which appears white, is really gray. DOD 02/12/19
At the end of scene where the Meacham crew has returned from the airport to Hacienda Grande and is drinking, ostensibly champagne, the butler, Victor, raises a glass to his lips and the seam in the plastic coupe is clearly visible. jfh 27Jan2017.
For a detective, Paul isn't very observant when the French PI scoops up Paul's money off the table in the French café. jfh 27Jan2017.
+ I believe that is Paul's subtle way of paying for information.
Character Names: Nellie's last name is DuBois. jfh 27Jan2017.
Blackmail 101: A blackmailer with any brains would have an "insurance policy". There should have been a letter that the victim was aware of, left with somebody (friend, lawyer, underworld boss, etc.) to be mailed to police in case of death. Submitted by H. Mason 4/8/15
[Comment moved to below Spoiler section.]
Good to see Della and Perry together in France at the end of the episode. jfh 27Jan2017.
Continuity: When Marie enters the pantry there are two bottles of vinegar (or whatever it is) sitting side by side on the shelf. When she's about to knock over one of the bottles it's now sitting on top of a can of food. Also in the pantry, curiously, is a can of mineral spirits or paint thinner laying on top of a box of puffed rice. A few seconds earlier it was another box of puffed rice. Very odd. Kilo 9/27/2018.
For me this is the closest thing to a comedy episode. The mood is kept light, the family are all characters who do not take themselves too seriously and the butler (Neil Hamilton) is the brains of the outfit! One of my favorite episodes.Daveh
Many TV dramas toss in an occasional episode with a comic tone. This may have been the intent here, but it doesn't quite work. It's as if our cast of suspects, with their overacting, and our cast of regulars are in two different shows. DOD 02/27/20
Le Monde de Perry This is the second episode - in only the past sixteen - in which the plot centers around characters who are French. As was often the case with "ethnics"- British, Germanic, Italian, etc. - seen in the series, the portrayals border on caricature, perhaps mirroring the old joke "Heaven is a World in which the lovers are all French, the policemen British, the mechanics German...while Hell is one where the policemen are German, the lovers are British, the mechanics are French..." observed by Notcom, 062919.

Two-fer Another instance when Perry solves two murder cases, one of which was not previously known to have been a murder. jfh 27Jan2017
+ Jeanette Nolan is just as vicious a murderer as she was in The Fugitive Nurse episode. Joe B. 04/26/21
++ I don't think these murders were vicious, at least not the first one. Her husband was dying by inches, with bad Parkinson's. I read the first murder as a mercy killing, and the second as an act of desperation to keep the less advantageous land deal from being forced through by Pierre -- whose only interest was a quick grab of a lot of money and an even quicker getaway. OLEF641 7/27/21
Although I really enjoy the episode (overacting and all), the motive for murdering Pierre does seem rather weak. After all, Nellie was still in control and she could've signed the deal with Tom while telling Pierre to be patient. There is also the time gap indicated at the beginning of the episode where Nellie's husband had been dead for six months. If Pierre was patient enough to wait that long, he could've waited another year and gotten the first big payday. Submitted by Kenmore 08/13/2023
<< Sleepy Slayer | Episodes | Nautical Knot >>