Show218
<< Nautical Knot | Episodes | Place Called Midnight >>
#218: The Case of the
Bullied Bowler
Original Airdate: 11/05/64
From The Perry Mason TV Show Book (Revised)
This is another of the handful of episodes in which Perry doesn't appear. Mike Connors, who went on to star in his own successful series, Mannix, plays Joe Kelly, a lawyer friend of Paul Drake.
Perry is in Europe on business. Paul and Joe Kelly are vacationing in Tesoro, a small town run by Bonnie Mae Wilmot, a woman known by the locals as the duchess. Bill Jaris, who was married to the duchess's late daughter, and his brother run a bowling alley that the duchess wants closed. An outbreak of dysentery linked to the bowling alley results in an injunction to close the place, to the delight of the duchess.
Paul is a friend of Bill's, so he and Joe help get the injunction quashed for the time being. But Bill is soon in more trouble: Dr. Max Taylor, a man working with the duchess to close down Bill and his brother, is murdered. Bill is the number one suspect. Now Joe must work to free Bill.
It was his work in this episode that led the Mason series producers to consider Mike Connors as a replacement for Raymond Burr after he threatened not to re-sign his contract.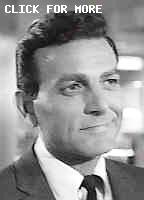 Opening
Starring Raymond Burr
with special guest star Michael Connors
in The Case of THE BULLIED BOWLER
Based upon characters created by Erle Stanley Gardner
Barbara Hale, William Hopper, William Talman, Ray Collins
Trailing
Directed by Jesse Hibbs
Written by Samuel Newman
Arthur Marks \ Art Seid | Producers
Gail Patrick Jackson | Executive Producer
Jackson Gillis | Associate Producer
Samuel Newman | Story Consultant
Raymond Burr as Perry Mason
Barbara Hale as Della Street
William Hopper as Paul Drake
William Talman as Hamilton Burger
Ray Collins as Lt. Tragg
Cast
Michael Connors as Joe Kelly
Anne Seymour as Bonnie Mae Wilmet (The Duchess)
Milton Selzer as Dr. Max Taylor
Robert Harland as Bill Jaris
Paul Lukather as Alan Jaris
Jeff Donnell as Rose Carol
Charles Gray as Jack Baker
Patricia Morrow as Marla Carol
Maurice Manson as Orson Stillman Mayor
Patricia George as Linda Terry
John Gallaudet as Judge
William Tannen as Police Sergeant
Allan Hunt as Fourth Boy
Elizabeth Harrower as Sadie Noymann
Lonie Blackman as Marge
Gilman Rankin as Man in Hospital
Uncredited Actors
Don Anderson as Health Inspector #2
Robert Wegner as Bailiff
Alan Rice as Baby Boy Jaris
Crew
Director of Photography … John M. Nickolaus, Jr.
Art Direction … Lewis Creber
Assistant Director … Robert G. Stone
Film Editor … Richard H. Cahoon, A.C.E
Casting … Harvey Clermont
Makeup … Irving Pringle
Hair Stylist … Annabell
Wardrobe Supervision … Ed McDermott, Evelyn Carruth
Set Decoration … Carl Biddiscombe
Properties … Ray Thompson
Production Sound Mixer … Herman Lewis
Script Supervision … George A. Rutter
Theme Composed by … Fred Steiner
Automobiles Supplied by … Ford Motor Company
Perry Mason
Produced by the CBS Television Network in association with Paisano Productions
N.B.: A previous version of these credits were constructed from sources in addition to actual episode. Available prints were missing most of the credits, including the cast. See here for the story. (The opening credits and parts of the trailing credits were extant, however.) With the DVD release of Season 8 Volume 1, the ending credits are once again intact. The above credits have been revised accordingly.
+ Still no credit for "Mrs. Kelly" even though she has lines.
The babysat baby in this episode is Alan Rice. Submitted by Alan Rice, 9/11/2001. Picture here.
Phone Numbers: Joe Kelly wants to make a call from Paul's car phone. Paul picks up the phone and dials the operator. Joe gives him the number: 271-2399. Paul repeats the number into the phone then exclaims "That's Perry's number!" Submitted by daveb, 11/23/2010.
+ Apparently Perry's number has changed over the years. It used to be MAdison 5-1196. alan_sings 12/6/2012.
+ Perry's number didn't change, the MAdison 5-1196 number was last mentioned in episode 229. He probably had more than one phone number at his suite. In episode 17 TCOT Sunbather's Diary (the first time the above number was given for Perry) Mr. Mason called his office from a pool hall pay phone and the last two numbers he dialed were one - one. Another number for Perry's office will be given in episode 244 (555-3549). Added by H. Mason 4/10/15
++ Perry gave his UNLISTED number to a witness who tore the card up (Demure Defendant). Mike Bedard 4.14.15
Uncredited Actors / Sightings: The health inspector interviewing a bedridden man in the hospital is none other than Don Anderson. Next he interviews a man in his hospital bed and then another man sick in bed at home—a man who happens to be Distinguished Gentleman #1! Submitted by gracenote, 4/8/2011.
+ In the courtroom gallery, Quiet Old Man #1 has ensconced himself up front for a good view of the proceedings. On the prosecutor's side sits a rather indistinct but keenly interested Pencil Mustache Man, while tucked away in the back of the defense side is the Little Old Lady in a Hat. And luckily, Distinguished Gentleman #1 got over his amebic dysentery in time to observe the hearing. Submitted by gracenote, 4/9/2011.
Although credited in the the available syndication print, Ray Collins (Lt. Tragg) does not appear, again because of his illness. And of course, as the Summary indicates, neither does Raymond Burr (Perry Mason). Submitted by gracenote, 4/8/2011.
Location: The porch of a house with the address of 1423 serves double duty. It's used for a scene here as well as a scene in "TCOT Two-Faced Turn-A-bout." I don't know what street this was but the 1400 block would be just a few blocks north of the studio in Hollywood so it wasn't far. Submitted by Eric Cooper, 28 April 2011.
+ Jim Davidson's "The Perry Mason Book" identifies the location as 1432 North Sycamore Avenue, directly behind the 1416 North La Brea Avenue studios where PM was being filmed...MikeM. 6/12/2018
Location: Speaking of double duty with locations, here is another one. The house the rich old lady lives in is the same house as the two sisters in "TCOT Nebulous Nephew." Maybe it's a timeshare. Also on the nighttime scenes the porch light is in exactly the same place. The house is probably in Hancock Park which is again close to the studio. Submitted by Eric Cooper 28 April 2011.
+ The porch also appears 37 minutes into "TCOT Bluffing Blast." Submitted by Eric Cooper, 9 June 11.
Location: I found the house! It's at 357 Lorraine Blvd in the Hancock Park section of Los Angeles. It was originally built in 1898 for Issac Newton Van Nuys who developed much of the San Fernando Valley. The house is about 12,000 sq ft and looks exactly the same. Even has the same unique porch light after 50 years. Submitted by Eric Cooper, 6 June 2011. Pictures here.
Paul's Phone: For the sixth time Paul's car phone was used (see episodes 107, 157, 191, 204 and 214) Submitted by H. Mason 4/10/15
Murder Method: For at least the thirty-second time a murder victim was stabbed. Submitted by H. Mason 4/10/15
Michael Connors: had his own CBS series, Mannix, which ran from 1967 to 1975. On that series the first name of his character was Joseph. Submitted by H. Mason 5/11/15
+Mike Connors, born Krekor Ohanian on August 15, 1925, passed away 26Jan2017 at the age of 91. (The same day as Barbara Hale.)
++This was the only PM appearance for Mike Connors, who not only passed on the same day as Barbara Hale, but passed in Tarzana not far from Barbara Hale's home in Sherman Oaks...MikeM. 1/31/2017
TCOT Curious Coffee Set: Even though Joe Kelly makes himself right at home, handing Paul a shovel and directing him to search the soft ground and dig on the Jaris property, as well as in Perry's office, Della shows her loyalty to Perry by serving Joe's coffee, not from the Curious Coffee Set, but from the alternate coffee set. jfh 31Jan2017.
+ That's because the Curious Coffee Set is at the Duchess's house, where she offers a cup to Dr. Max Taylor, and he refuses. The Duchess pours hers from an elaborate silver samovar, unlike any coffee server heretofore seen in the entire series. Also, the so called "alternate set" mentioned by jfh consists of ugly plastic West Bend Thermo Serv insulated mugs with black liners and gold-coloured anodized aluminum exteriors -- not a proper service set at all! Submitted by catyron, June 20th, 2018
Just watched "The Shoplifters" episode of "The Andy Griffith Show" - the Curious Coffee Set is available in Mayberry at Weaver's store! Oh, and the shoplifter was played by PM favorite Lurene Tuttle. DOD 02/21/19
This is the second of two PM appearances for Jeff Donnell, who was sometimes billed as Miss Jeff Donnell. She supposedly took the nickname Jeff from her favorite cartoon character, the shorter man of "Mutt and Jeff"...MikeM. 2/6/2018
Jeff Donnell is in the "The Blue Gardenia" in which the murder victim is played by Raymond Burr. Also in the movie are PM regulars Frank Ferguson and Richard Erdman. DOD 04/17/23
This is the only PM appearance for Patricia Morrow, the daughter of a Los Angeles attorney. Patricia Morrow received 378 credits for her recurring role of Rita Jacks on the primetime soap opera "Peyton Place"...MikeM. 5/8/2018
This is the second of two PM appearances for prolific character actress Anne Seymour. She worked until 1988, the year of her passing. Her final film, "Field of Dreams" was released in 1989...MikeM. 6/12/2018
This is the fifth PM appearance for Maurice Manson, movie, stage and TV actor.
Comments

Edit
Samuel Newman did a uniquely poor job of story and dialogue in this episode. From the stilted "legalese" used by Kelly (Mike Connor) prior to trial and in the courtroom, to the childish plotting and characters and odd defendant in-court outbursts, it was all very poorly done. cgraul 5 March 12.

Paul Drake looked ridiculous when he arrives to go bowling: in a full suit and tie and carrying his ball-bag! Then when actually bowling, he only takes off his jacket, keeping his tie tightly knotted. This whole episode is so poorly done ... Jesse usually does a better job. cgraul 2 march 20
The Duchess objects to a bowling alley in her town but carries a grudge against Bill for not wanting to work in an oil refinery, even has a scale model of an oil derrick in her study. jfh 31Jan2017.
Perhaps she wanted him to work at it in a managerial role, since her daughter (his wife) would be inheriting it. The family business. --yelocab 18JUL19

In a normal episode, I would have expected Bonnie Mae to get murdered since there was plenty who had motives. In this episode, the doctor gets killed. Like my comment in the prior episode, the trend is changing. Bonnie and those surrounded her were guilty of many crimes and some lied on the stand, but Bonnie Mae supposedly redeems herself in the closing scene. Submitted by Perry Baby 11/1/16.
I didn't like the way Bonnie Mae turns from the cold, conniving matriarch to the warm granny at the end. --yelocab 18JUL19
+ IMHO this seems as though it might not only have been a try-out for a Perry replacement but also an attempt to test other cost-cutting efforts: fewer characters, stilted writing, fewer sets, shifting to a married, more blue-collar "Joe" attorney and clients, etc. jfh 31Jan2017.

The ending credits are now included in the DVD release of Season 8 Volume 1. Differences between the reconstructed cast and the cast shown on the video include the title "The Duchess" following Bonnie Mae Wilmet's name, the title "Mayor" appended to Orson Stillman's name, order of billing for Patricia Morrow, name of Allan Hunt's character (Fourth Boy) and his billing order, and the addition of Gilman Rankin as "Man in Hospital". As anticipated, Don Anderson and Robert Wegner are uncredited. The technical crew is now included. Co-incidentally, the "crew" credits are identical to those of the preceding episode, which makes us hope that the DVD editors didn't just take a shortcut, but that the same identical crew were properly credited for this episode as well. Kudos to all the contributing scholars whose reconstructed cast has served so admirably for all these years. Your work was remarkably accurate given the obstacles you faced. Bravo! alan_sings 6 December 2012.
The Tesoro police officer was called "sergeant" but didn't seem to have anything on his uniform to show his rank. Submitted by H. Mason 4/10/15
Kelly (Connor) seems to pronounce 'subpoena' with a long 'ee' sound at the end, rather than a short "a" sound, when giving them to the Duchess and family. --yelocab 18JUL19
+ That's surely because he's referring to the group of subpoenas that he has, and is using an incorrectly derived Latin plural "subpoenae", pronouncing the "ae" as "ee" (as commonly happens in English). The reason why that plural is incorrect is that the Latin is actually not a distinct noun, but rather a prepositional phrase "sub poena" (with the final -a in the ablative case); it thus doesn't pluralize. TriviaSleuth, 5/21/2020
Interesting that Jack impudently brandishes brass knuckles in Bonnie Mae's office when threatening to eject Joe, Paul, and the Jarises. jfh 02Mar2020

<< Nautical Knot | Episodes | Place Called Midnight >>