Show219
<< Bullied Bowler | Episodes | Tragic Trophy >>
#219: The Case of a
Place Called Midnight
Original Airdate: 11/12/64
From The Perry Mason TV Show Book (Revised)
This is a most unusual Mason episode. Della and Paul do not appear. There is no defendant, and therefore no trial. Although Perry is in France on other "business," he nevertheless manages to get embroiled in an adventure involving Nazis, hidden treasures, and not one but two murders.
Perry is in Paris when he gets a call from prominent American Frederic Ralston II. Ralston wants Perry to go to Germany and check up on his son, Frederic III. Freddy, who is a lieutenant in the Army Corps of Engineers, has been courting a German singer, Greta Koning, and plans on marrying her. But when Perry arrives in the lakeside village called Mitternacht, he is quickly involved in a murder. Freddy is found standing over the dead body of an army captain who was investigating a report of Nazi treasure hidden at the bottom of the lake. But Perry soon learns that the only thing at the bottom of the lake is another body.
Werner (Hogan's Heroes) Klemperer, who's made a good living playing unscrupulous types such as spymasters and Nazis, appears as Inspector Hurt.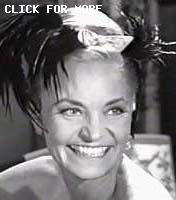 Opening
Starring Raymond Burr
in The Case of A PLACE CALLED MIDNIGHT
Based upon characters created by Erle Stanley Gardner
Barbara Hale, William Hopper, Ray Collins
Trailing
Directed by Arthur Marks
Written by Jackson Gillis
Arthur Marks \ Art Seid | Producers
Gail Patrick Jackson | Executive Producer
Jackson Gillis | Associate Producer
Samuel Newman | Story Consultant
Raymond Burr as Perry Mason
Barbara Hale as Della Street
William Hopper as Paul Drake
Ray Collins as Lt. Tragg
Music Composed by Richard Shores
Music Supervision by Herschel Burke Gilbert
Cast
Gerald Mohr as Alan Durfee
Harry Townes as Colonel Owens
Robert Emhardt as Frank Appleton
Werner Klemperer as Hurt
Eddie Firestone as Phil Morton
Susanne Cramer as Greta Koning
Fred Vincent as Frederic Ralston
Robert Cornthwaite as Duval
Jim Davis as Joe Farrell
Ivan Triesault as Dr. Kleinman
Eva Soreny as Madame Jurgen
Peter Mamakos as Juan Carlos Ramirez
Monique LeMaire as Stewardess
Peter Hellmann as Max
Jean Bartel as Helga
Will J. White as M.P. Sgt.
Jan Arvan as Swiss Bank Clerk
Werner Reichow as Mechanic
Charles Stroud as Policeman
Ike Ivarson as Swedish Sailor
Ken Willer as Juggler
Uncredited Actors
Don Anderson as Nightclub Patron
Crew
Director of Photography … John M. Nickolaus, Jr.
Art Direction … Lewis Creber
Assistant Director … Gordon A. Webb
Film Editor … Richard W. Farrell
Casting … Harvey Clermont
Makeup … Irving Pringle
Hair Stylist … Annabell
Wardrobe Supervision … Ed McDermott, Evelyn Carruth
Set Decoration … Carl Biddiscombe
Properties … Ray Thompson
Production Sound Mixer … Herman Lewis
Script Supervision … Marshall Schlom
Theme Composed by … Fred Steiner
Automobiles Supplied by … Ford Motor Company
Perry Mason
Produced by the CBS Television Network in association with Paisano Productions
This episode may have been inspired by real events that occurred in 1959 and 1963 involving Nazi loot found in Lake Toplitz. More here and here. Submitted by Steve Fox, 12/26/04.
"Goldfinger", released within weeks of this episode's first showing, also uses Nazi gold hidden in a lake as a plot point. DOD 03/03/20
This is one of three episodes in the series whose name does not begin with "The Case Of The"; the others are "The Case of Paul Drake's Dilemma" and "The Case Of Constant Doyle". jfh 31Jan2017.
Jean Bartel (who played Helga) was Miss California 1943 and also Miss America 1943. She went on tour and sold many bonds to aid in the war effort. Submitted by Charles Richmond, 8 March 2011.
Music The song performed in the the nightclub at the program's beginning is that old standard "You Are My Sunshine," sung in German translation. (Du bist mein Sonnenschein…) Submitted by gracenote, 9 April 2011.
+ Not really acting but playing guitar on the night club stage is jazz legend, Barney Kessel. He does have a credited appearance in "TCOT Missing Melody." Submitted by Mason Jar, 11 November 2011.
++ "You Are My Sunshine" was written by Jimmie Davis, a counntry music singer and governor of the state of Louisiana from 1944-46 and 1960-64, and Charles Mitchell, first recorded in 1939; it is one of the state songs of Louisiana. jfh 13Jun2018.
+++ Shortly thereafter, the old German folk song "Du, Du, Liegst Mir Im Hertzen" is played as an instrumental, Listen to it here: https://www.youtube.com/watch?v=qRIwy-q47eI It would be well known to Americans at the time because it was sung by Marlene Dietrich in the 1961 movie 'Judgment At Nuremberg' (which featured this episode's Werner Klemperer, too), and the same year, Bing Crosby also recorded it. Submitted by catyron, June 21st, 2018
Sightings: Distinguished Gentleman #1 has a raucously good time listening to Fraulein Koning sing (see above) in the opening scene. The Gentleman reappears at a pub in Mitternacht where Perry meets Appleton. Submitted by gracenote, 9 April 2011.
"Klemperer was in fact a talented dramatic actor, as evidenced by his acclaimed performance as an arrogant, unrepentant Nazi judge being tried for crimes against humanity in 'Judgment At Nuremberg' (1961). His identification with Nazi roles, notwithstanding, Klemperer was in real life the son of a Jew who fled with his family from Nazi Germany...He served in the US Army during World War II," IMDb Biography observes. Mike Bedard 2.23.15.
+ He was the son of famed orchestra conductor Otto Klemperer, and a talented musician in his own right, playing the violin, and conducting orchestras himself as a guest conductor in his later life. OLEF641 7/30/21
Uncredited Actors: He's hard to see while Greta is performing, but during the next act we can clearly see Don Anderson at the nightclub, too. Submitted by gracenote, 9 April 2011.
+ Anderson gets more footage as a patron of an outdoor cafe seated just behind Durfee (Gerald Mohr). Though his back is to the camera he turns enough to be clearly recognized. In another restaurant scene, he appears to be sitting behind Col. Owens (Harry Townes) but this time he keeps his back to us, making this only a probable sighting. Submitted by FredK, 21 April 2011.
The Curious Coffee Set has gone international! Helga and Greta serve coffee in that ubiquitous china. Even this may be found in place called Mitternacht. Submitted by gracenote, 9 April 2011.
Susanne Cramer was an actual German (as was Werner Klemperer), and reunited with Raymond Burr in Ironside prior to dying way too young at age 32 while in a medical clinic in California. Submitted by cgraul, 11/15/2011.
TCOAPCM is the 10th of Della's 11 absences. With Perry in Europe, somebody had to hold the fort back in LA. Mike Bedard 3.18.15
Names: The character played by actor Peter Mamakos was named Juan Carlos Ramirez in the credits. He was called Hernando Ramirez in the phone conversation between Captain Farrell and the Swiss Banker. Submitted by H. Mason 4/11/15
+ Werner Klemperer's character's first name is Oskar. jfh 01Feb2017.
Cars The establishment shot of the US Army headquarters (wherein Jim Davis and Eddie Firestone are conferring) shows a jeep and a 1939 or 1940 Buick entering the compound. With the car's front end not visible, the exact year is uncertain, but the combination of suicide doors and wide one-piece rear window is characteristic of GM cars from that era. Ventiports (masked in this case) mark it as a Buick, as do the tail lights. The shot itself is probably from early in the postwar occupation of Germany.
Trains (we've previously identified cars, buses, planes, boats,...now it's time for the loks): pulling the consist at the end of the show is one of the Swiss Railways famous Crocodiles followed by what looks like an Re4/4 ; originally developed for the Gotthard line, the former later saw more widespread use, so although it's not possible to place Mitternacht precisely, it's clearly in Switzerland. Submitted by Notcom, 041216.
Lake - Something else sets this episode apart from the others: for once, a lake worthy of the name was used for filming....Hallelujah!! (My guess was Lake Arrowhead, but IMDB lists instead its neighbor Big Bear...perhaps the rather grand stairway at the episode's end will be recognized by savy vacationers) Notcom, 070419.
Foreign Travel: Trips by Perry Mason outside of the USA:
(21) London, England
(22) Boca de Oro, Mexico
(32) Vancouver, British Columbia, Canada
(68) Mexico - twice
(104) Geneva and Gstaad, Switzerland
(135) Panama City, Panama
(216) Paris, France
(218) Paris, France - Rome, Italy and Lisbon, Portugal
(219) Paris, France and Mitternacht, [location vague - see comments above, below]
Submitted by H. Mason 4/11/15
+ (253) Berlin, East Germany
Submitted by cspoleta 12/15/2015
This is the only PM appearance for Jean Bartel, who appeared as herself in an episode of "The Love Boat" which featured various winners of the Miss America competition...MikeM. 2/1/2017
Writer/Producer Jackson Gillis was an intelligence officer in the Pacific Theater during World War II...MikeM. 2/7/2018
This is the third of four PM appearances for prolific multi-talented Gerald Mohr (Alan Durfee). His roles on stage, radio, films and television stretched across his entire adult life, interrupted only by three years military service during World War II. Gerald Mohr passed in Stockholm, Sweden, in 1968, at the age of 54...MikeM. 6/13/2018
Comments

Edit
The odd thing about this episode is they chose to place the main action in a village named "Mitternacht," presumably "Mitternacht am Mainz." This village is of course on the Mainz river. Not here nor near the other Mitternacht is there a lake of any sort (Althogh the river is very wide there, of course). Of course, a secondary problem is the action occurred in Switzerland, not Germany. So apparently the writer just grabbed a German/Swiss sounding name for the town. cgraul 12.3.12
Hey! What's Gerald Mohr doing with Paul Drake's sunglasses? This episode is more successful at giving a real sense of place than other shows set in Europe. There is a good Eric Amblerish plot here, but it gets lost in clumsy exposition and stilted dialogue. Another odd thing about this episode is that our suspect only has three or four minutes of screen time. DO 02/19/19
Interesting. Where is the Mainz River? There is a place called Mitternacht in the city of Mainz on the Rhine River. And there is a place called Mitternach (no t at the end) near the Große Ohe River in Bavaria. But a village of Mitternacht is across the border from Switzerland, per the conversation between Durfee and Ramirez (13:25-13:32 on the 2012 Paramount DVD): "I am merely a prisoner here in Switzerland." and "[Mitternacht] is only just over the border I think." And later (24:22) Appleton reads in the "Top Secret" papers of "full cooperation between American and German [West German?] governments...as soon as local permission could be obtained." But even later Hurt mentions, "Take him back to Germany." Further, Miss Koning mentions in Mitternacht that she was working in Germany, after she too had to cross "the border" to get to Mitternacht. So could Mitternacht be in Austria? And, by the way, what convinces Ralston to propose marriage after knowing Miss Koning for only three weeks? Well, at least there's sunshine at Midnight. Submitted by (lowercase, with a comma and period) masonite, 12/12/12.
In three of the last four episodes Perry Mason was supposed to be in Paris, France (and other locations abroad). It would have been so much better if the stories had been connected. Submitted by H. Mason 4/11/15
It was odd that Hurt (Werner K) shot the guilty person but then ended up going to see Greta with the dramatic walk up with the Luger. He states he was sure he shot him but no follow up to confirm so he could have escaped. There has to be some backstory to this episode since it is so unusual. Submitted by Perry Baby 11/3/16
 *** This shot was one of the worst directing choices in the PM galaxy (and there have been many poor ones).  It is there just as "misdirection" to "fool" the audience, but since the real story is immediately told, the shot just looks foolish.  cgraul 8.29.23

<< Bullied Bowler | Episodes | Tragic Trophy >>