Show242
<< Mischievous Doll | Episodes | Fatal Fortune >>
#242: The Case of the
Laughing Lady
Original Airdate: 09/12/65
From The Perry Mason TV Show Book
In this episode, Perry proves at last that murder is no laughing matter.
A judge asks Perry to defend a self-destructive young woman named Carla Chaney, who is being held for the murder of Gerald Havens, a smalltime art critic. The woman has led a troubled life and refuses to trust anyone. It's not surprising that no one believes her story about the fatal night when Havens was stabbed to death. Carla claims she saw a woman standing over the body laughing in a high-pitched, maniacal tone. Moreover, later Carla says she saw the woman on television during the grand opening of the Devore Gallery. The other woman is Leona Devore, a well-known member of the jet set.
Through it all, Perry believes Carla. To get her acquitted, he has to find out who really did the laughing.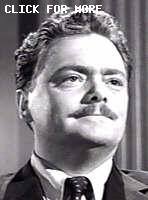 Opening
Starring Raymond Burr
in The Case of THE LAUGHING LADY
Based upon characters created by Erle Stanley Gardner
Barbara Hale, William Hopper, William Talman
Trailing
Directed by Jesse Hibbs
Written by Orville H. Hampton
Arthur Marks \ Art Seid | Producers
Gail Patrick Jackson | Executive Producer
Ernest Frankel | Story Consultant
Orville H. Hampton| Associate Story Consultant
Raymond Burr as Perry Mason
Barbara Hale as Della Street
William Hopper as Paul Drake
William Talman as Hamilton Burger
Richard Anderson as Lt. Steve Drumm
Dan Tobin as Terrence Clay
Music Composed and Conducted by Leigh Harline

Cast
Constance Towers as Leona Devore
Jean Hale as Carla Chaney
John Abbott as Dr. Durwood Tobey
Bernard Fox as Peter Stange
John Dall as Roan Daniel
Allison Hayes as Cho Sin
Mickey Manners as Lenny Linden
John Gallaudet as Judge
Shirley O'Hara as Superintendent
Michael Rye as Commentator
Irene Anders as Matron
Uncredited Actors
Don Anderson as:
as Guest at Charity Function
as Courtroom Spectator
(spotted by FredK, added by gracep 12/3/2010)
Crew
Director of Photography … John M. Nickolaus, Jr.
Art Direction … Lewis Creber
Assistant Director … Robert G. Stone
Film Editor … Richard H. Cahoon, A.C.E.
Casting … Harvey Clermont
Makeup … Irving Pringle
Hair Stylist … Annabell
Wardrobe Supervision … Bob Wolfe, Evelyn Carruth
Set Decoration … Carl Biddiscombe
Properties … Ray Thompson
Production Sound Mixer … Herman Lewis
Script Supervision … Hazel W. Hall
Theme Composed by … Fred Steiner
Perry Mason
Produced by the CBS Television Network in association with Paisano Productions
Starting with this episode and for the rest of the series, Ray Collins as Lt Tragg is no longer credited.
When Perry goes in to have his first talk with Carla Cheney, she is "under restraint" for causing a disturbance in the jail the night before. We see her in a bed, wrists tied to the bed frame and her arms tightly covered by a restraining sheet. Carla spits venom throughout the interview and toward the end they cut to her and her arms are on top of the restraining sheet (wrists still tied). In the final cut of the scene, Carla's arms are once again safely tucked beneath the restraining sheet. Submitted by Elsie of the Perry_Mason Yahoo Group, 5/13/2008.
Bernard Fox makes his only Perry appearance here playing Peter Stange. Bernard Fox was the only actor to appear in both the first Titanic movie, A Night To Remember (1958) and the 1997 version of Titanic. He also played the character of Dr. Bombay in three different television shows: Bewitched, Tabitha, and the soap opera Passions. But I will forever remember him for his character of Malcolm Merryweather on The Andy Griffith Show. Submitted by PaulDrake 33, 18 August 2009.
+The Welsh-born actor appeared in 2 Columbos: as Purser Watkins in "Troubled Waters" & Detective Chief Superintendent Durk of Scotland Yard in "Dagger of the Mind" [IMDb]. Mike Bedard 2.9.15.
+For me, Bernard Fox is most memorable from his several appearances as the bumbling Col. Rodney Crittendon on Hogan's Heroes, and also as Dr. Watson opposite Stewart Granger's Sherlock Holmes in a movie adaptation of the Hound of the Baskervilles (with William Shatner as the villainous Stapleton). TriviaSleuth 8/8/19
Ravishing beauty Allison Hayes makes her fifth and final appearance on Perry Mason as "Cho Sin" a decidedly non-Asian playing an Asian role. What's more interesting is that there was no attempt outside of her wardrobe to make her Asian nor did she attempt any accent. In fact, I was completely unaware that her character was supposed to be Asian until I heard her character called "Cho Sin". Submitted by Kenmore 9/20/12
+ How would the actress have been "made Asian"? what sort of acdent should she have used? I once knew a man whose name was Billy Ling who was nothing but southeast Texan, although his great-grandfather was Chinese. jfh 03Apr2020

This is like a reunion episode of prior Perry Mason actors. There was the always classy Constance Towers, Jean Hale, John Abbott, and John Dall. Submitted by Perry Baby 12/28/16
Uncredited Actors: Don Anderson remains on the scene as the ninth season begins. He first appears as a tuxedo wearing guest at one of the art gallery functions where Mr. Stange, after welcoming Perry and Della, saunters over to banter with him and a woman companion. Later, Anderson can be seen over Burger's shoulder in the courtroom gallery. Submitted by FredK. 3 December 2010.
Sightings: Seated in the back row of the courtroom gallery is a recurring extra we call Quiet Old Man #1. Submitted by gracenote, 5/9/2011.
+I believe Miss Carmody is in the gallery, shown as a bit blurry on the long shots when Perry is speaking, but I think it is her wearing a hat. ;-> Submitted by mesave31, 02/16/15.
This is one of the few episodes in which the murder victim is not shown. Submitted by Mason Jar, 8/17/2011.
+ It's also one of a small number - TCOT Deadly Verdict readily comes to mind as another - where the murder has already taken place and the suspect arrested when the show begins. Although, of course, this precludes the usual who me?? moment where someone is told "I have a warrant...first degree murder!!", it gives more time for investigation, and thus a more plausible dramatic development. Seconded by Notcom, 080619.
This is the first of fifteen PM writing credits for Orville Hampton, who would later have five writing credits on "The New Perry Mason" television series...MikeM. 3/6/2017
Richard Anderson (1926-2017) Three Score Years and Ten is the Biblical formula for the length of a person's life; that, less then ten, was ultimately the duration of the PM cast, for with the passing of Barbara Hale earlier in the year - the sixtieth since the show began - and of Richard Anderson Thursday night, the regular cast is now gone (note: I exclude Karl Held from this category). Anderson would permanently join the show with this episode, and close out the series, as the LAPD presence (he had appeared in two earlier episodes as different characters, and would also appear in both The New Perry Mason, and with Raymond Burr in Ironsides). The introduction of Steve Drumm, Anderson's character, was something of a new direction for the show: Drumm's predecessors, Lts. Tragg and Anderson, had been an irreverent wit and a low key personality, repectively, but he was pretty much all business... sometimes civil. more often hostile, but never joking. Whatever levity that was introduced on the show would likely come from the other new character, restauranteur Terrance Clay (Dan Tobin); and with that, for better or worse, PM would move toward becoming a lot more like the other police shows of the period. Notcom, 090217.
+A really terrific insight. I would add only that I find Richard Anderson's Steve Drumm a better semi-antagonist for Mason than Wesley Lau's Lieutenant Anderson, who is a bit too low-key--I would say bland--and thereby undermines the potential dramatic tension between Mason and the Homicide Department. Drumm's more animated--and, at times, confrontational--presence makes the last season of the series more interesting than the season or two that immediately preceded it, at least regarding the PM/police relationship. Submitted by BobH, 13 April 2018.
This is the only PM appearance for actor/singer/dancer/comic Mickey Manners (Lenny Linden), born Solomon Shapiro, who had a recurring role in the series "Many Happy Returns"...MikeM. 3/12/2018
This is the second of two PM appearances for Jean Hale (Carla Chaney), who was born in Salt Lake City. She married Dabney Coleman in 1961 (divorced 1984), and they have four children. Their son Quincy is a musician...MikeM. 7/16/2018
When Perry is introduced to Roan Daniel and Dr. Tobey, he shakes hands. However, there is no handshake after his introduction to Peter Strange. Otto Gervaert, 4/19/21.
The video tape recorder (VTR) used by Perry to replay the video from the TV show is a Sony model CV-2000. It was introduced in August 1965 at a cost of $695 just a month before this episode aired. I guess the PM producers wanted to wow the audience with the latest high tech gadgetry. Kilo 10/22/2018.
The television set in the opening scene appears to be a 1956 Trav-Ler brand model 621-32 21 inch console. Kilo 4/23/2020.
Comments

Edit
The show definitely has a different feel to it from the earlier seasons. It is noticeably lighter, with a great deal of comic relief. The incidental music is different, the theme music is revamped, and all trace of film noir is gone.
+ The new theme arrangement is quite heavy on the saxophones and bass. The new music cues are quite bland -- unlike the great Bernard Hermann music cues of yore. The only trace of film noir was in the scene where Carla was restrained in the prison hospital bed with low key lighting, but i agree, other than that, it was a straight up 1965-style shoot. Submitted by catyron, July 16th, 2018
No matter how many times I see this episode, Burger's statement at Clay's to Perry, "I'd enjoy beating your brains out!" is quite jarring and offensive. jfh 16Jun2017.

I just watched the "Wizard Of Oz" and the wicked witch of the west laugh reminded me of the Mynah bird. Joe B. 04/11/20
In discussing Carla's case in the early restaurant scene, Lt. Anderson wryly notes the growing tendency of witnesses to remain anonymous. This may be a reference to the infamous Kitty Genovese murder just one year before this episode aired. DOD 03/22/19
It's rare that Perry has a jury to play to, and in this episode he displays his talent in engaging the panel during a cross-examination. Submitted by francis, 3/18/13.
For the first show of season 9 (not sure filming order), it did have a different feel than season 8. Raymond appears to have lost weight and appeared less burdened than the prior season. He was engaged in the story from the beginning unlike the prior season. I think one aspect that dates Perry Mason shows is all the shows involving Victorian (?) mansions. It is now the mid-60s. Perry Baby 12/3/13

Other than Perry's office and the courtroom, that mansion set with its distinctive staircase is probably the most used set in the series, appearing not just in houses, but in nightclubs and hotels. Perry handles that olive microphone rather casually. Roan Daniel describes some oriental art pieces as being from the "zulu" dynasty and "shalimar" period. Couldn't the writers at least attempted to invent some plausibly oriental names? DOD 03/22/19
One might assume (perhaps incorrectly) that the production numbers given at the end of the episode indicate the production order. In that case this episode is the fifth-produced episode of the season:
0831 The 12th Wildcat (aired October 31)
0832 The Runaway Racer (November 14)
0833 The Cheating Chancellor (October 3)
0834 The Fatal Fortune (September 19)
0835 The Laughing Lady (September 12)
0836 The Candy Queen (September 26)
0837 The Impetuous Imp (October 10)
etc. Submitted by Wiseguy70005, 12/9/13.
Della flutters her eyes at Perry. The scene is where Perry says he'll take Della to a party. Black tie. Della responds "I'll get one" in her sexy voice. I don't think Perry even noticed as he had already turned to leave. Kilo 4/23/2020.

Listen closely to the testimony of Leona Devore (Constance Cummings) and Peter Stange (Bernard Fox). During Perry's cross examination of Devore she says "I ran back to the car and started off…and then, as the lights swept across the house, I heard her laugh, a mad hysterical laugh." It was, of course, the laugh of the Mynah bird. Later, during Perry's questioning of Stange, we learn that the bird "was outside where you left him when you heard Leona Devore's car coming." These two accounts don't jibe but no one in court seemed to notice. Submitted by Charles Richmond, 7/27/2003.
>> minor correction: since Leona was Perry's witness, she was cross-examined by Burger. jfh 22Mar2019.
+ The whole mynah bird aspect of the story is really confusing and frustrating to me. Why would anyone put a live bird in a supposedly rare antique cage? Even if it was a fake, you would think that they would want to avoid having a bird soiling it. And where was the bird when we saw the cage at the opening at the art gallery on TV? And where was the bird when Perry looked at the cage when he visited the gallery? Submitted by Neil Van Zile, 6/27/2014
The mynah manages to laugh without opening its mouth - and how does the discovery that it was a bird making that noise help reveal the culprit? DOD 04/03/20
There is a very touching scene at the end of this episode. Leona, the troubled girl, is in Perry's office to settle up her bill. She says that she knows Perry and Paul's time is worth something, but it's clear she doesn't have much money to her name.
She estimates the cost to be around $170, as Perry asks Della to bring her account to him. The camera pans downs and shows the actual fee to be over $1,700. Below that it reads: "No Charge."
Perry tells Leona that she made a mistake in her figures, and that the bill comes to $160. Leona gives him $10 down, and promises to continue paying when she gets a job.
Perry then tells Della to give the $160 to charity. A nice PM moment. 4/8/18
+ Correction to the above: "Carla" is the name of Perry's client. jfh 03Apr2020

"In 1900 a crisis erupted in China as the 'Boxers' increased their resistance to foreign influence and presence...US Marines participated in several actions in China...3 officers who served in the Boxer Rebellion went on to become Commandants of the Marine Corps" www.archives.gov observes ("US Marines in the Boxer Rebellion" Prologue Magazine Winter 1999). Mike Bedard 2.9.15.
<< Mischievous Doll | Episodes | Fatal Fortune >>