Show213
<< Missing Button | Episodes | Scandalous Sculptor >>
#213: The Case of the
Paper Bullets
Original Airdate: 10/01/64
From The Perry Mason TV Show Book
Politician Jason Foster is running against Randolph Cartwell for a state senate seat, but it doesn't look to be a clean race. Foster's rebellious sister Susan has been secretly dating David Cartwell, the son of Jason's opponent. Little does she know she's being used as a pawn in a dirty tricks campaign by Harry Mardig, a political boss.
When David Cartwell turns up dead, Jason's wife Margaret is accused of the crime. Perry comes to the rescue, but he finds his client is not being very helpful. The reason: She believes her husband may have committed the crime.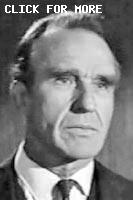 Opening
Starring Raymond Burr
in The Case of THE PAPER BULLETS
Based upon characters created by Erle Stanley Gardner
Barbara Hale, William Hopper, Ray Collins
Trailing
Directed by Arthur Marks
Written by Jonathan Latimer
Arthur Marks \ Art Seid | Producers
Gail Patrick Jackson | Executive Producer
Jackson Gillis | Associate Producer
Samuel Newman | Story Consultant
Raymond Burr as Perry Mason
Barbara Hale as Della Street
William Hopper as Paul Drake
Ray Collins as Lt. Tragg
Music Composed and Conducted by Richard Shores
Music Supervision by Herschel Burke Gilbert
Richard Anderson as Jason Foster
Lynn Loring as Susan Foster
Patrick McVey as Harry Mardig
Jan Shepard as Margaret Foster
Melora Conway as Alma Rice
Ford Rainey as Randolph Cartwell
Arthur Space as Edgerton Cartwell
Frank Marth as Carl Rohr
Booth Colman as Prosecutor
Stewart Moss as David Cartwell
Carl Prickett as Rufus Findley
House Peters, Jr. as Lt. Jeffers
Lou Krugman as Gambling Boss
Joel Fluellen as Bartender
Paul Barselow as Coroner's Physician
Jason Johnson as Judge
William Tracy as Photographer
Ann Ayars as Woman Reporter
Robert Rothwell as Campaign Worker No. 1
John Truax as Taxi Driver
Barry Brooks as Croupier
Jack Fife as Campaign Worker No. 2
Charles Stroud as Court Clerk
Uncredited Actors
Don Anderson as Parade Participant, Courtroom Spectator
Robert Wegner as Courtroom Spectator
Crew
Director of Photography … John M. Nickolaus, Jr.
Art Direction … Lewis Creber
Assistant Director … Gordon A. Webb
Film Editor … Richard W. Farrell
Casting … Harvey Clermont
Makeup … Irving Pringle
Hair Stylist … Annabell
Wardrobe Supervision … Ed McDermott, Evelyn Carruth
Set Decoration … Carl Biddiscombe
Properties … Ray Thompson
Production Sound Mixer … Herman Lewis
Script Supervision … George A. Rutter
Theme Composed by … Fred Steiner
Automobiles Supplied by … Ford Motor Company
Perry Mason
Produced by the CBS Television Network in association with Paisano Productions
William Tracy makes the final of 3 appearances on Perry here playing a tangential role of the photographer. William Tracy was probably best known for his role as Pepi Katona in the wonderful Ernst Lubisch film The Shop Around The Corner. Sadly this would be Mr. Tracy's final appearance in either TV or film as he would die much too young at the age of 49 in 1967. Submitted by PaulDrake 33, 19 August 2009.
Goof: The sign outside the public house unmistakably reads "Red's ," but everyone in the episode calls it "Red's ." Submitted by gracenote, 3/29/2011.
+ Just after the opening credits (46 seconds into episode, 2012 Paramount DVD), the sign is: RED'S REEF [with "REEF" in smaller letters]
BAR AND GRILL
I suspect that a syndication print on a TV screen can make such signage difficult to read. Submitted by masonite, 12/10/12.
++ The photograph Margaret picks up off the floor at the murder scene shows Susan in the custody of the police officer outside RED'S REEF. jfh 24Jan2017.
RED'S REEF BAR AND GRILL: was the site of the murder in episode 207 TCOT Antic Angel, with the victim getting killed in the parking lot. Added by H. Mason 4/5/15
Sightings: Through the doorway of Randolph Cartwell's office we spy "Miss Carmody" as (presumably) his secretary. At the hearing, we find Quiet Old Man #1 has made the field trip to see Perry in action. That might be Distinguished Gentleman #1 as a cheerful pub customer in the opening scene, but it is definitely he as a nameless campaign worker at the end. Submitted by gracenote, 3/29/2011.
Star Trek Alert: Two actors in this episode will appear in the Star Trek universe. Booth Colemen, the truculent prosecutor, filling in for Hamilton, appears in Star Trek Voyager. Stewart Moss, the murder victim, shows up in two original series episodes: a drunk alien in "By Any Other Name," and a drunk (via alien virus) crew member in "The Naked Time." Submitted by MyFavoritePolarBear, 11/23/22.
Another TR! The "small foreign-built car" with which Margaret dings Rufus Findley's danged truck while she's fleeing "David's house on the Cartwell Estate" is a TRIUMPH TR4 (produced 1961-65). The car has the optional "Surrey Top", a hardtop with a removable central section over the seats (more info here). TR4 was the world's first production car to have such a roof system. The idea was later used by other manufacturers and became more commonly known as a Targa Top.
The appearance of a current-production TR in this episode is curious:
Ford Motor Company had just introduced its new MUSTANG in April 1964.
end-credits of this episode: "Automobiles Supplied by … Ford Motor Company".
This episode aired 1 Oct 64. Just four PM episodes earlier, a TR3 was featured. See Trivia at Ep#209 TCOT Drifting Dropout (aired 7 May 64).
Mustangs and TRs were competitors for many of the same potential buyers.
A competitor's sports car got exposure but Ford's new model Mustang did not.
It seems to me that someone at CBS/Paisano might have had a preference for TRs over Mustangs! Added by Gary Woloski, 1/10/12.
+ Maybe no Mustangs but Ford did get a Falcon in the show. It was driven by Alma Rice as she pulled into the Cartwell estate. Kilo 3/24/2020.
Uncredited Actors: Parading down the street and cheering with lots of fellow Foster supporters is Don Anderson, who later turns up to watch Perry defeat yet another prosecutor. Robert Wegner, great uncle of a wiki participant, is also there to see Perry triumph, and at least one session he is sitting in front of Anderson. Submitted by gracenote, 3/29/2011.
Job Transfer: Actor Charles Stroud appeared as Court Clerk in ten previous stories, all set in Los Angeles. This time he did the job outside of the city. Submitted by H. Mason 4/5/15
Location: The house used for the Foster Campaign Headquarters was part of the Manzana Valley Prep School in episode 186 TCOT Decadent Dean. Submitted by H. Mason 4/5/15
FAIT ACCOMPLI - the French phrase spoken in the story means: something already done or in effect, making opposition or argument useless. From Webster's New World College Dictionary - Fourth Edition (2006). Submitted by H. Mason 4/5/15
This is the only PM appearance for Lynn Loring, who was married to actor Roy Thinnes for about seventeen years...MikeM. 1/24/2017
This is the third of three PM appearances for Patrick McVey, who was a lawyer before he became an actor...MikeM. 1/30/2018
This is the fifth of five PM appearances for Melora Conway, who was married to director/photographer Dene Hilyard from 1961 until his passing in 2008. In 1964, Melora Conway starred in Hilyard's film, "Vengeance"...MikeM. 6/5/2018
This is the second appearance by Richard Anderson and the last before assuming the role of Lt Steve Drumm in Season 9 where he is credited in 24 episodes.PerryFan Steve 2/24/2020
Comments

Edit
Heading
Jason Foster's arguments against his opponent's conservation views look pretty bad in retrospect to this Southern Californian! In fact, I fail to see what makes Foster a good candidate for state senator. He acts precipitously and violently throughout the episode! Not only that, but he calls his little sister "Kitten" and "Baby," which creeps me out a bit. I for one was sad when he won the election!
+ This episode begins seeming like a re-working of the 1957 movie "The Sweet Smell Of Success" starring Burt Lancaster, Tony Curtis, and a host of others. jfh 11Feb2019
++ It also seems like a preview of the Columbo episode Lady in Waiting in which Richard Anderson plays an authoritarian older brother who dominates his sibling (unlike here, tho he lives...er dies to regret it). Notcom, 072221.
And once again, as I said in TCOT Borrowed Baby, I really feel for her. Della, don't give up! Submitted by DellaFan, 12/19/2013.
Bachelorhood Doomed? In the last shot of the Final Wrap scene, Perry, referring to another male character, says "A good man is worth fighting for." Della, smiling beautifully and cuddling his shoulder, gives Perry a very long-lasting look of admiration/love/etc and utters a single one-syllable word which I couldn't make out at all.
*What was that single word of Della's?
*Did viewers in '64 believe that Perry's Bachelor Days were finally finished forever?
With me, this rates right at the top, along with Della's tears in the final wrap of TCOT Borrowed Baby and a few other scenes in which she gave Perry those looks! Submitted by Gary Woloski, 1/12/12.
+ I agree this is one of Ms. Hale's finest moments. What an actress! The word she utters is simply, "Yeah..." Agreeing that a good man is worth fighting for, meaning, of course, Perry! Submitted by dwhite 28 Feb 2012
++ Sadly, by the standards of those days, had Della married Perry, she would have been expected to quit work and become a housewife. Sacrificing a main character is not something the writers were likely to do. Yes, I know Barbara Hale was married; I believe actresses continuing to work when they were "supposed" to be at home contributed to the long-held attitude that actresses were somehow "racy" and questionable for inclusion in "polite society". OLEF641 7/22/21
+++No Bells for Della: I just finished reading a biography of Erle Stanley Gardner, The Case of the Real Perry Mason. In it the author cited ESG's views on linking Perry and Della. He was quite conscious of the tension provided by having them not married (remember, those were books and not movies or tv shows then). Apparently he considered having them get married, but thought that would eliminate that energy. JohnK, 22 July 2021
+I have to say I somewhat agree and glad they didn't do this (sorry, Della). In I Dream of Jeannie, it just changed the whole atmosphere of the show when Maj. Nelson married Jeannie. Maybe if Perry and Della married sometime before the TV movies, that could have been a nice touch, but then I don't think it would have worked having her essentially being his secretary again. [Krazy Karl 82]
There was a hint of Perry and Della getting together at the end of episode 208 TCOT Careless Kidnapper. They didn't enter the party and the dialoge seemed to indicate there was something serious in the works. Added by H. Mason 4/5/15
Although not yet mentioned, I am sure everyone knows Richard Anderson makes his second PM appearance here, and the following season he became a regular as Lt. Steve Drumm. It's always interesting to see actors shift characters within the same series. cgraul 12.29.14
+ And, in his later appearances as Drumm, it seems Mr Anderson has magically grown more hair. DOD 02/11/19
++ Ah, the miracles of modern toupee-making! OLEF641 7/22/21
Dan Tobin will appear in the next episode "Scandalous Sculptor" as Dickens before his other 14 appearances as restaurateur Terrance Clay [IMDb]. Mike Bedard 4.7.15
The policeman enters the bar and arrests Susan Foster for underage drinking and escorts her out without so much as a by-your-leave to the bartender. The last time I checked, serving alcohol to a minor was against the law, and the bartender should have been cited along with the management of the establishment. And it matters not a whit if the minor had a fake ID. Submitted by PaulDrake33. 29 December 2014.
+ But in this context the arrest of only Susan makes perfect sense: remember it was a political set-up, not a law-enforcement action. cgraul 7 april 15
++ Actually it does matter a whit, since falsification of age is a defense (though not necessarily a successful one). What seemed curious here was that the gendarme asked Miss Foster for her "ID Card", then for her CDL; presumably this was b/c he felt the first wasn't authentic, but it makes little sense why he wouldn't just ask for a license in the first place. Submitted by Notcom, 042016.
The lighting in the courtroom was very unusual, even for PM. It is very high-contrast, and shifts from an even blanket over the entire courtroom to isolated highlights. Look, ie, at Perry's examination of Harry Mardig - spots on Perry and Harry, the rest of the people much darker. The same occurs during the court interlude when Foster, Susan and Perry are talking. cgraul 7 april 15
Paul Barselow, playing the Coroner's Physician, delivers his lines in a strange way. His tone seems rather strident, more like the way a witness under cross examination would talk, rather than an expert giving dry scientific testimony. Submitted by scarter, 4/19/15
+ He was freakish. Submitted by catyron, June 15th, 2018
I do not recall another episode where powder burns were so visible on the body. There is usually no sign of any bodily injury.
Also when the record player was playing the 45 it reaches the end, arm picks up, and starts playing off camera what seemed like a different song (new record) yet there was no records to drop on the platter. Submitted by Perry Baby 10/18/16
+ When Margaret bursts in we've only just heard the last few notes of the record. When the music starts again it is highly plausible it's the same tune. OLEF641 7/22/21
Did anyone else notice the odd booth where Susan Foster was sitting in the opening scene? An occupant can sit on only one side of the table. David Cartwell has to pull up a chair in the aisle. Kilo 3/24/2020.
<< Missing Button | Episodes | Scandalous Sculptor >>