Show22
<< Green-eyed Sister | Episodes | One-eyed Witness >>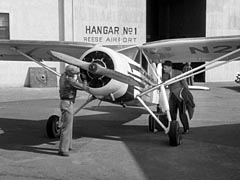 #22: The Case of the
Fugitive Nurse
Original Airdate: 02/15/58
From The Perry Mason TV Show Book
Janet Morris is arrested for poisoning her doctor-husband just before he flew to his death in his private plane. However, further investigation reveals that the dead man in the plane is not Dr. Morris after all, but one David Kirby. Dr. Morris is alive and well and living it up incognito in Mexico with his girlfriend.
Tragg still prosecutes Janet for murder but Perry suspects there is a master plan behind the scenes and looks for another killer.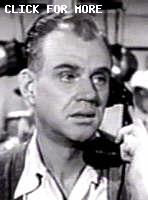 Opening
Starring Raymond Burr
in Erle Stanley Gardner's
The Case of Fugitive Nurse
Barbara Hale, William Hopper, William Talman, Ray Collins
Trailing
Directed by Laslo Benedek
Teleplay by Al C. Ward and Gene Wang
Ben Brady | Producer
Produced by CBS Television in association with Paisano Productions
Gail Patrick Jackson | Executive Producer
Sam White | Associate Producer
Cast
Sheppard Strudwick as Dr. Morris
Bethel Leslie as Janet Morris
Dabbs Greer as Dave Kirby
Maxine Cooper as Gladys Strome
Jeanette Nolan as Mrs. Kirby
Woodrow Chambliss as Phil Reese
Helen Brown as Mrs. Strome
Anthony Lettier as Arthur Strome
Arthur Hanson as Lt. Brewer
Larry Blake as Smith
George Davis as Frederick
Sydney Mason as Detective Ralston
Lee Roberts as Detective Ron Jacks
Gil Frye as Marshall
Joey Ray as Workman
Jack Kenney as Detective
Owen Cunningham as Judge
Jack W. Harris as Court Clerk

Uncredited Actors
Lee Miller as a Police officer.

CARS: Cameo: 1955 Chevrolet Nomad, black. From The Cars by Greg Cockerill.
In this show Phil Reese (Woodrow Chambliss), while testifying, is asked to describe the clothes worn by Hamilton Burger. He notes that D.A. Burger is wearing a gold necktie with black stripes. Burger would wear this necktie in several other episodes. Submitted by PaulDrake 33.
In his early scenes at the airport, Reese (Chambliss) speaks in a rather stilted and overly precise fashion, perhaps suggesting that in addition to his photographic memory he has a bit of an Obsessive/Compulsive disorder. It would be interesting to know which scenes weere filmed first and whose idea it was to change his manner of speaking. Submitted by FredK 29 December 2011.
Bad Accent Dept.: Just to add to Fred's comments about Mr. Reese's "accent" in this episode, which not only appears only when he gets to court, but comes and goes at that. A most unconvincing performance. To top it all off, it would be odd indeed to hear a Scottish burr coming from someone named Reese, a proud Welsh family name. Submitted by francis, 5/22/13.
He may have a photographic memory but not sure he is a good mechanic. When he is working on the aircraft, he appears to be tightening something in counter clockwise manner before walking away. Are certain bolts in an airplane left threaded? Of course, all would be torqued using a torque wrench which he was also not using. Submitted by Perry Baby 10/1/17.
According to Wikipedia, Woodrow Chambliss was once a drama exchange student in England....MikeM. 8/8/2016
This episode of Perry Mason (TCOT Fugitive Nurse) is based on an Erle Stanley Gardner novel of the same name. The season nine episode titled TCOT Vanishing Victim (#221, 7.17) is also based on this same ESG novel. So this ninth season episode is often considered to be a "re-make" of TCOT Fugitive Nurse. See here. Submitted by Charles Richmond, 26 April 2013.
Sightings: Distinguished Gentleman #1 appears as court reporter. Posted by daveb, 8/13/10. More info on the Who Is That? page.
+Distinguished Lady #2 is in the back row of the court behind Perry. Submitted by BigBill767, Nov 12,2016.
Uncredited Actors: Lee Miller as a Police Officer. Submitted by BigBill767, Nov 12,2016.
This is the first of six episodes featuring veteran character actor Dabbs Greer, perhaps best known as Rev. Alden on Little House On the Prairie. Among his many roles on TV and in film, Greer appeared in The Dick Van Dyke Show episode entitled "One Angry Man," portraying a defense attorney named "Mr. Berger" up against a D.A. named "Mr. Mason," played by Perry Mason alumnus Lee Bergere. (Other Perry Mason actors in the Van Dyke episode include defendant Sue Ane Langdon, judge Howard Wendell, and juror Herb Vigran.) Greer could move effortlessly between dramatic and comic roles, and was a solid performer in all styles. Among the preachers he portrayed were the army chaplain who wedded Rob and Laura Petrie on The Dick Van Dyke Show, and the minister who united Mike and Carol Brady and thus "created" the Brady Bunch. Submitted by alan_sings, 10/01/2010
+ Many in my generation will know Greer from the very first TV episode of The Adventures of Superman, where he played an airport delivery man carried aloft by an airship mooring line and saved from his earthward plummet by the Man of Steel. Submitted by francis, 6/05/14.
++My favorite role Dabbs Greer played was as the sweet storekeeper Mr. Jonas on Gunsmoke. It's a complete contrast to the many sketchy characters he played on PM. Submitted by JazzBaby, 7/8/2019.
About 1:30 into this episode we see a Fountain in front of an apartment building. The same Fountain appears 1 minute 50 seconds into #37, TCOT Black-eyed Blonde, in front of possibly the same apartment building. The Fountain appears in one other episode but I can't seem to find it. Can anyone help? Submitted by Eric Cooper, 13 January 11.
+ I checked episode #37 but didn't see the fountain. Did I miss it? There's a picture from this episode here. Submitted by daveb, 2/2/11.
+ While I can't identify the specific other episode(s) they are likely early episodes when the series filmed at Fox Studios on Pico Blvd. The fountain and 'apartment building' are offices on the Fox lot near the music scoring stage and the Tennessee Ave. Gate.Submitted by Phil 5/22/18
In her first appearance on the Perry Mason TV series, Jeanette Nolan played Mrs. Kirby in this episode, "TCOT Fugitive Nurse." In the last appearance of Jeanette Nolan on Perry Mason, she played Emma Ritter in #253, "TCOT Fugitive Fraulein." Both episode titles had the word "" in them. Submitted by Charles Richmond, 31 January 2011.
Diet: Perry smiles while he graciously refuses lunch when speaking with Mrs. Kirby at her Drive-In, and says that he is on a diet...made me smile too, especially knowing about all of his weight issues, and this being only episode #22...then at the end he starts scarfing the food Della brought! ;-> Submitted by mesave31, 04/20/15.
In some notes I made a couple years ago, I find that this was the last episode in which Raymond Burr wore a hat. Does anyone know of a later one? In the books Mason wore a hat (though he hated umbrellas). Evidently Burr hated his prop hat, for though he wore one in a few early episodes, he usually held or carried it before putting it on the bust of Voltaire when he entered the office. Submitted by FredK 7 April 2011.
+ Thank you; I always wondered who that was! The Irony is that I teach my Western Civ. students about Voltaire's commitment to Religious Tolerance: I'm more familiar with his Ideals than his Image! Mike Bedard 4.20.15
++ Conversely, Tragg was Usually Hatted. Mike Bedard 4.20.15
+++ Tragg is better dressed in this episode than in any I can remember. Submitted by Hamilton Burger for Governor 07/08/2020.
++++ The bust in Perry's office is supposed to be English jurist and judge, Sir William Blackstone, as was written in ESG's novels. But Blackstone busts are harder to find than Voltaire busts, so it may be Voltaire. There is a bust of Blackstone (supposedly) at the William and Mary Law School in Williamsburg, Virginia. You can find the image online...MikeM. 5/21/2018
Syndication cuts: Dave Kirby opening the safe, his conversation with Mrs. Kirby and opening the sales tax box; scene with Janet, Gladys and Dave, Janet asking Gladys to give up her husband and Gladys asking Janet to give him a divorce; Tragg informing Mrs. Kirby of her husband's death and showing her the medallion; Mason telling Della he may ask for a continuance. Additional Hallmark cuts: Scene with Tragg and Reese at the airport; Burger's examination of Tragg on the stand; Burger's statement that Mason was going to bring Dr. Morris to California and he would have qualified to testify for the defense but objects to his testifying for the defense; Mason asking the Nurse if she was familiar with the apartment Dr. Morris rented and the argument of whether it was under an assumed name. Submitted by Wiseguy70005, 7/15/12.
Recycled newspaper: The copy of the L.A. Chronicle Della had while waiting in Perry's office came from episode 8 TCOT Crimson Kiss. Submitted by H. Mason 9/28/14
Thug In Training: Appearing in this episode under the name Anthony Lettier, as Arthur Strome, the brother of the eponymous nurse, is a young Al Lettieri. He went on to play many evil men on the screen, the most sinister of which was Virgil "The Turk" Sollozzo in The Godfather -- the bad guy's bad guy. JohnK. 1 October 2015
+ According to Wikipedia, Al Lettieri may have had a connection to mobsters through an in-law. Lettieri passed of a heart attack at the age of 47, per his Wiki...MikeM. 8/8/2016
Information? At approximately 44:15, when Della uses the pay phone outside the courtroom to call Directory Assistance, the number she dials is 113. Submitted by Dan K, 8/9/16.
+ This is true in other episodes as well. Apparently 113 was used for Directory Assistance in some areas (including Los Angeles) before these areas switched to 411. More info at 4-1-1 – Wikipedia. Added by Dan K, 12/13/16.
+Early on, Mrs. Morris is packing when Tragg visits and advises her to get a good lawyer. She also dials 1-1-3 asking for Mason's number. Of course, Tragg supplies it off the top of his head. Jared 25May2021
Real Life Pitkin Comment has been offered previously on ESG's fondness for implausible names created by combining (what are normally) two surnames; one would have to think he smiled at seeing the (apparently actual) name of the lead actor here...Sheppard Strudwick. Observed by Notcom, 081016.
+For a period of time in the early 1940s, Sheppard Strudwick changed his acting name to John Shepperd (a la "TCOT Gilded Lily's" Binney Denham (novel)/Arthur Binney (episode) moniker makeover). He later decided to embrace his inner Pitkin and went back to Sheppard Strudwick. Submitted by BobH, 22 October 2016.
Trope in Training This is the first example of what would become a PM staple: he/she isn't really dead, where a person would use someone else' death (or in one case a simulated death) to drop out of site. Planes, cars, a train and a ship would all be utilized as venues for these shenanigans (and I suspect if Perry had been more well traveled a Venetian gondola and a rocketship eventually would have been as well) Observed by Notcom, 090117.
This is the first of two PM appearances for Maxine Cooper, who made her film debut in 1955 playing the secretary of detective Mike Hammer in Robert Aldrich's "Kiss Me Deadly"...MikeM. 5/21/2018
This is the first of three PM appearances for actress and writer Bethel Leslie. Her father was an attorney and her mother was a reporter. Bethel Leslie worked until her death in 1999 at the age of 70...MikeM. 5/21/2018
George Davis, playing Frederick the cook, appeared in more than 260 films according to Wiki, including "In A Lonely Place", the famous film noir starring Humphrey Bogart and also featuring frequent Mason judge Morris Ankrum. Joe B. 06/10/20
Coffee with a Kick: Once again, someone is undone by a warm beverage delivered by a loved one. JohnK, 20 June 2021
Comments

Edit
This is the first episode that Tragg's first name is used. Submitted by Old Colony St. Gar, 4/22/15
+ . . and another case of a character (Gladys' brother) having the name Arthur as well. Must have been the favorite name of one of the writers. OLEF641 10/28/2020
Do you think Tragg REALLY made sure Paul got his handkerchief back? Submitted by Rickapolis 07/14/22
To convert old money into new, see here. My impression is that generally the dollar amounts mentioned in the series are realistic for the time. Probably not a surprise. Submitted by billp, 1/1/09.
The $92,000 Kirby had on him would come to $676,231.83 today. For a police sergeant, that comes to about 10 years' pay. So an LA police sergeant made about $9200/year or $67,623.18 today. Not too bad, but my impression is that they do even better today. From insurance/will, the doctor's wife gets $125,000 ($918,793.25) while the nurse gets $50,000 ($367,517.30). The 35-cent hamburger with fries is $2.57 today. The $154 that Mr Kirby took from the sales-tax box is $1,131.95. No wonder Mrs. Kirby was fed up with him! Mrs. Kirby put down $8,000 (at least $58,802.77) on her hamburger joint. Perry offers the nurse's brother $100 ($735.03) for information. Mr Kirby had, perhaps, $15,000 ($110,255.19) in insurance. Submitted by billp, 1/1/09.
When Perry is granted a continuance on Friday afternoon at nearly 5 PM, "until Monday morning", Della comments, "Well, that gives us 48 hours." In reality, knowing Perry's proclivity for working until the wee hours, it actualy gives them 63 hours. jfh 21May2018.
Perry sure carries a BUNCH of cash on him, as when he paid off Gladys' brother for info on her location, that $100 seemed to barely make a dent in the wad of cash he put back into his pocket! Submitted by mesave31, 04/20/15.
+ It seems highly unlikely to me that Perry would carry his "wad" in his suit jacket pocket. My dad was of the same era; his bills were in his wallet in a back pocket and his coins in a front pocket, both in his trousers. This is why at least one back trouser pocket almost always has a button -- to make it harder for a pickpocket to lift a wallet. It seems a jacket pocket would be a very easy target for theft, standing so loosely away from the body. Ah, well, no accounting for personal preference! OLEF641 10/28/2020
Dr Morris plays a variation of Perry's "what if I were to tell you " ploy when he says he'll take the first plane out of Boca de Oro, but doesn't say in what direction.
There is a lot of argument about a person being unable to testify against a spouse. I believe that although a person cannot be compelled to testify against a spouse, that person may choose to do so. DOD 06/15/20
World War II veteran Dave Kirby mentions to his wife (09:40 on the 2006 Region 1 Paramount DVD), "If it wasn't for the doc, I wouldn't be alive today. Enough steel in me to build a jail." So why did the authorities first misidentify the crash victim as Dr. Morris? Even though Kirby and Morris flew in WWII, no one mentioned injuries for Morris. Perhaps the person in charge didn't want to look too closely because they had a very delicate constitution. Submitted by (lowercase, with a comma and period) masonite, 07/21/13.
At 05:10 on the 2006 Region 1 Paramount DVD, Perry crosses Mrs. Janet Morris off his "Wednesday February 18" (1959?) appointment-calendar page. Later (see above) Kirby and his wife are together with various other of the drive-in's employees. So why, still later (21:46) does Mrs. Kirby tell Perry that the last time that she saw her husband was on Monday the 16th? The employees could have overheard her. Why not, to be safer, say that it was the 18th? Or the 20th? The fatal flight was the 20th. Submitted by (lowercase, with a comma and period) masonite, 07/21/13.
+ The bottom of the calendar page says 1958. But what is odd is that 2/18/1958 is a Tuesday, not Wednesday. However, Monday the 16th, as stated by Mrs. Kirby, jibes with the 18th being Wednesday. Submitted by Kilo 4/12/2018.
++ On closer inspection that calendar is even more peculiar. Even though it indicates the 18th is Wednesday at the top and bottom of the page if you zoom in to the small monthly calendar in the upper left of the page you can see that it says the 18th is on Tuesday which would be correct for a 1958 calendar. It also appears that the number 18 at the center top of the page is pasted on. Kilo 12/12/2018.
(Just like Dave Kirby, I also need a life...) The "evidence" against Janet Morris seems very thin, if not nonexistent. Sure, she wouldn't give her rich husband a divorce, so the police rightly considered her a person of great interest. But what does the state actually have against her besides the thermos bottle? Its chain of custody was broken soon after the accident (why didn't Perry at least question the chain?, even if the state did not bring up the issue), and Perry showed early on in the preliminary hearing that no one could prove that the thermos was the source of the morphine sulfate. Not surprisingly, it was not the source. Also, given that the thermos (of coffee, per Janet Morris) remained in the plane, I wonder if Dave tried drinking any of its contents. Submitted by (lowercase, with a comma and period) masonite, 07/21/13.
Despite Mr. Kirby not being much help to his wife in their business, he was basically harmless and they were married for 18 years making her confession particularly vicious and heartless. "He was no good to me alive, I figured he might be worth something dead!" Joe B. 12/20/2019
I love that funky airplane. Today the Good Doctor would be flying a Cirrus SR22, or a Cessna 400/TTx, or maybe the "Doctor Killer". Submitted by 65tosspowertrap, 4-4-2014.
+ Or a Cessna 182 Skylane. Submitted by Old Colony St. Gar, 4/22/15
+ The special effects of the plane crash is really awful but makes me smile. Signs of the times! ;-> Submitted by mesave31, 04/20/15.
+The plane flight over the hills of Southern California, right before the crash of the little model plane, reminded me a great deal of the old "Sky King" TV series, which, although supposedly set in Arizona, was filmed out over the old Apple Valley Airport in San Bernardino County. "Songbird calling tower ... Songbird calling tower..." Submitted by catyron, November 24, 2020.
Amendment 16 [ratified in 1913]: "The Congress shall have power to lay and collect taxes on incomes, from whatever source derived, without apportionment among the several States, and without regard to any census or enumeration [the 1st of 4 Populist-Progressive Era amendments]." Mike Bedard 4.20.15
+ This is funny, as some have challenged federal income tax as being unconstitutional. Submitted by Old Colony St. Gar, 4/22/15.
<< Green-eyed Sister | Episodes | One-eyed Witness >>