Show224
<< Wooden Nickels | Episodes | Ruinous Road >>
#224: The Case of the
Blonde Bonanza
Original Airdate: 12/17/64
From The Perry Mason TV Show Book (Revised)
Dianne Adler, a friend of Della's from back home, has the face of an angel and a figure that was voted the best in the Smoky Mountains. Dianne has come to L.A. to work a modeling job that actually calls for her to gain weight.
Now why would someone pay her $200 a week for two years to risk ruining her figure? Dianne says that Harrison Boring hired her to model a new line of clothes made for women just a little overweight.
When Perry sees a clause in Dianne's contract calling for her to split 50-50 with Boring any money she earns over $200 a week, he gets curious. But, when Boring is killed, it's only the beginning of Perry's troubles….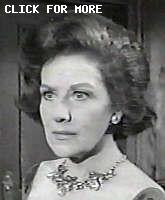 Opening
Starring Raymond Burr
in Erle Stanley Gardner's
The Case of THE BLONDE BONANZA
Barbara Hale, William Hopper, William Talman, Ray Collins
Trailing
Directed by Arthur Marks
Teleplay by Robb White
Arthur Marks \ Art Seid | Producers
Gail Patrick Jackson | Executive Producer
Jackson Gillis | Associate Producer
Samuel Newman | Story Consultant
Raymond Burr as Perry Mason
Barbara Hale as Della Street
William Hopper as Paul Drake
William Talman as Hamilton Burger
Ray Collins as Lt. Tragg
Music Composed by Richard Shores
Music Supervision by Herschel Burke Gilbert
Cast
Mary Ann Mobley as Dianne Adler
Michael Constantine as Dillard
Bruce Gordon as Mr. Winlock
Vaughn Taylor as Montrose Foster
Paul Gilbert as Harrison Boring
Ruth Warrick as Mrs. Winlock
Jonathan Lippe as Marvin Palmer
John Gallaudet as Judge
Larry Blake as Plainclothesman
Jack Pepper as Waiter
Len Hendry as Police Officer
Jim Henaghan as Delivery Boy

Uncredited Actors
Don Anderson as Courtroom spectator
Crew
Director of Photography … John M. Nickolaus, Jr.
Art Direction … Lewis Creber
Assistant Director … Gordon A. Webb
Film Editor … Richard W. Farrell
Casting … Harvey Clermont
Makeup … Irving Pringle
Hair Stylist … Annabell
Wardrobe Supervision … Ed McDermott, Evelyn Carruth
Set Decoration … Carl Biddiscombe
Properties … Ray Thompson
Production Sound Mixer … Herman Lewis
Script Supervision … Marshall Schlom
Theme Composed by … Fred Steiner
Automobiles Supplied by … Ford Motor Company
Perry Mason
Produced by the CBS Television Network in association with Paisano Productions
Uncredited Actors: Don appears today in court. Submitted by BigBill767, 6/17/2016.
Sightings: We see the Distinguished Gentleman three times today. He is having lunch near Della and Diane and is then seen walking outside the restaurant as they leave. He has become a businessman as he runs the Taco & Hamburger stand on the beach. Quiet Old Man #1 attends court in the back row behind Perry. Submitted by BigBill767, 6/17/2016.
Location: In an early sequence, Della makes a call from a phone booth on Wilshire Boulevard across from Palisades Park in Santa Monica. The following pier scene is at Santa Monica Pier. Submitted by Mitch English, 4/2/2005.
+ The restaurant appears to be the Belle-Vue. Look for the Surf View Cafe on the pier. Later, there's a glimpse of the Breaker's Motel sign. See more here.
Location: The restaurant from which Della emerges is now called the BOA Steakhouse and is located where Santa Monica Blvd comes to an end at Ocean Blvd. A more interesting way to phrase it, of course, is to say that it's where the historic Route 66 ends, making BOA Steakhouse an interesting trivia answer to the question "What's the last business or restaurant you can pull into on the iconic Route 66?" Posted by Eric Cooper, 8/7/2009
+ Also, Paul Drake can be seen standing by the Surf View Cafe on the pier. The 880 address is clearly visible. The Surf View is still in business and still at 880 on the Santa Monica Pier. Later in that same scene as Perry stands by the scales, over his shoulder you can see a sign for a shooting gallery. That too is still in existence just a few feet away inside the Arcade. Posted by Eric Cooper, 8/7/2009. See more here.
In this episode, Della reveals that her original home was in the Smokey Mountains region. Submitted by PaulDrake 33. 1/15/15.
Ruth Warrick makes her only Perry appearance here playing Mrs. Winlow. Ruth Warrick's first movie role was as Orson Welles' first wife, Emily Kane in the classic movie Citizen Kane. However, most people will remember her as Phoebe Taylor, the matriarch of All My Children for 35 years until her death at age 89 in January 2005, Submitted by PaulDrake 33, 26 August 2009.
+ Ray Collins also appeared in the 1941 Classic: he played Political Boss Jim Gettys [IMDb]. Mike Bedard 4.21.15
Jonathan Lippe later changed his name to Goldsmith and is now playing "The Most Interesting Man in the World" in the Dos Equis Beer commercials. Submitted by BigBill767, 29 Mar 2014
+ According to IMDb and Wikipedia, he was born Jonathan Goldsmith. His mother was a model and his father was a gym teacher; the family was of Russian Jewish descent. His parents divorced, and at the age of six he took on the surname of his stepfather, becoming Jonathan Lippe. He eventually went back to his birth name, Jonathan Goldsmith, and he played the "The Most Interesting Man in the World" from 2007 - 2016. Submitted by catyron, June 26th, 2018
Character Names: Mr. Winlock's first name is George. We never learn Mrs. Winlock's first name. Submitted by gracenote, 4/16/2011.
+ We also did not learn the first name of Mr. Dillard. Added by H. Mason 4/17/15
Bruce Gordon (George Winlock) is known for playing gangster Frank Nitti on the great old TV series, "The Untouchables." Submitted by Otto Gervaert, 3/24/21.
Ray Collins (Lt. Tragg) appears in the credits only. Submitted by gracenote, 4/16/2011.
Continuity: When Perry and Paul enter the elevator, the light inside the elevator changes between the distant shot and the close-up shot before the door closes. Submitted by Alan Smithee, 12/30/2013.
Michael Constantine: He appeared on the ABC show Room 222 from 1969 to 1974 as Seymour Kaufman, Principal of Walt Whitman High School in Los Angeles. He had roles on other shows according to IMDb but I only like to make entries about things I know. Submitted by H. Mason 4/17/15
+ Reading, PA-born Constantine Joanides won the 1970 Best Supporting Actor Emmy for his Principal Kaufman portrayal. Among his 177 IMDb credits are 5 Quincys, 2 Kojaks, 2 Perrys (Runaway Racer) & an Ironside. Mike Bedard 4.22.15
Streets: At the beginning of the story Paul was giving a report to Della about his men following a person on Fifth Street to Alvarado to Seventh Street. In episode 152 TCOT Promoter's Pillbox there was a mention of Chico's Bar at Sixth and Alvarado. Submitted by H. Mason 4/17/15
This is the first of two PM appearances for Mary Ann Mobley, who was married to actor Gary Collins from 1967 until his passing in 2012...MikeM. 2/8/2017
Go Daddy Go: That swingin' tune we hear, when the too-cool-for-school stepson opens the front door for Perry, was also played in the night club in TCOT A Place Called Midnight. That band gets around. JohnK, 4 February 2018.
+ Amendment to comment: If I'm not mistaken, in TCOT Midnight, that energetic tune was the accompaniment to a man skillfully juggling plates. JohnK, 8 April 2022.
Jim Henaghan (Delivery Boy) is the son of actress/dancer Gwen Verdon from her first marriage to James Henaghan. Her second marriage was to multi-talented Bob Fosse. That marriage produced a daughter, actress/dancer/producer Nicole Fosse...MikeM. 6/20/2018
Nice to see Vaughn Taylor again -- he is always an interesting actor. This is his eighth -- and last -- PM appearance. My favourite of his appearances was in "TCOT Stuttering Bishop," in which he played the Bishop. Submitted by catyron, June 26th, 2018
Rare inside views of Paul Drake's notebook (early in the episode) and Dillard's notebook (while on the witness stand). Submitted by Otto Gervaert, 3/24/21.
Comments

Edit
Poor Della Street shouldn't be so hard on herself. She's beautiful! But I think all the female readers of this wiki can relate to the feelings of inadequacy that models provoke. Submitted by gracenote, 4/16/2011.
TCOT Svelte Secretary I thought Ms. Hale looked, as always, gorgeous, fit, and just perfect. It's so in line with the times that Della feels fat, and yet there is no body shaming of our beloved behemoths, Perry and Paul, who have reached mammoth proportions by this time. I repudiate all body shaming, by the way. It just made me sad to see Della feeling bad about herself--but it felt entirely realistic, given how we women are conditioned to regard our bodies. Submitted by JazzBaby, 06/12/2019.
+I've seen numerous comments on this wiki about Perry and Paul's weight. They don't look that large to me. Maybe it's because the average size for an American has increased? Submitted by Apofisu 03/01/2023
Hollywood seems to have funny ideas about weight and eating. If the young lady kept eating as she did at lunch, she would gain 12 times 12 pounds. She must have consumed 1000 calories at lunch alone, not to mention the half-dozen candy bars for a snack on the beach, followed by an ice-cream cone. (Additionally, the cottage cheese that Della was dieting on is actually quite fattening.) Submitted by gracenote, 4/16/2011.
Staircase set again, but the entrance has been moved back to its usual position.
We get a good look at Della's unique filing system - one drawer for each of the letters A to H.
During the final questioning of Dillard, the court reporter's fingers don't move.
And we learn Paul does yoga! DOD 03/24/21
Well, a LOT about nutrition has been learned since then. Pretty sure that cottage cheese was full-fat ... but attitudes haven't changed, sadly. That 12 pound gain could have been enough to lose a modeling contract these days, and she would not have been large enough to qualify as a 'plus-size' model (I hate that term, but there it is). Submitted by MikeReese, 5/4/2016 Maybe part of the weight gain was from chewing the scenery.Joe B. 11/28/22
PM shows, of course, have cast many former beauty contestants (Miss This or That; Mary Ann Mobley was Miss America 1959), but director Arthur Meeks took especial care here to slowly pan up Diana's legs, thighs, stomach and chest as she lies on the beach. Really unnecessary emphasis of her body, but the shot has been appreciated for many years. Submitted by cgraul 11/21/2011.
+ Perhaps he was practicing for his future career in blaxpoitation/exploitation film? Submitted by gracenote, 12/6/2011.
++ I wonder where those extra 10 pounds that Diana had put on were located. Perhaps she left them with her lawyer to carry around for her? chuckled by TerryS, 4/5/2019.
Normally, the attorney court objections in PM episodes are legally sound, even if not appropriately raised. In this case, Perry crosses a witness as to physical layout, and Hamilton objects that he already covered that material, and the objection was sustained. In fact, the cross-examining attorney has every right to re-question on every item covered in direct examination. Submitted by cgraul, 11/21/2011.
> I believe the objection is more in the nature that Perry had already covered the material, which is why it was sustained: "examination" doesn't extend to redundancy, altho browbeating witnesses by asking them a question over and over is a staple in Perry's arsenal (not that such was the purpose here). Notcom, 080621.
For the second time in five episodes, Paul's cover is blown by his car. In TCOT Reckless Rockhound, it was the license plate; in this episode it's the registration mounted to the steering wheel. As I've stated previously, it's amazing to me that at one time people were required to display their registration in their vehicle for anyone to see. Today it would be considered an unacceptable invasion of privacy. Submitted by 65tosspowertrap, 12/30/2013.
Question: What happened to Paul's man who was supposed to replace Dillard? If you pay attention to the times Mr. Dillard was watching the room for over an hour. Paul should have stayed there. Submitted by H. Mason 4/18/15
Did Perry take a cab to Foster's office? He and Paul arrived separately, but left together in Paul's car. OLEF641 8/5/21

In the episode, the murderer, the private detective, is NOT an employee of Paul Drake. But in the book, he IS Paul's operative. In fact, in the book, Perry had previously represented him. So, in the book, the P.I. works for Paul, who works for Perry. Thus, indirectly, it is Perry's own employee who is the killer! Submitted by Bill-W2XOY on 08/26/13.
+Great point. In a sense, this episode is similar to the TV adaptations of "TCOT Howling Dog" and "TCOT Shoplifter's Shoe." Unlike the original novels, in all three episodes Mason is distanced from a more direct connection to the actual killer or to a possible accessory after-the-fact. Submitted by BobH, 7 August 2021.
The ESG Secret: The hick private detective was a favorite plot device for Erle Stanley Gardner, and they wind up guilty a number of times. In building his stories, Gardner relied on 'plot wheels', which contained lists of characters, settings, complicating plot turns and the like, which he could mix and match. That resulted in a lot of similar stories, but enabled him to write prodigiously without having to stop and dream up new ideas all the time. You can see his plot wheels on a University of Texas web site http://www.hrc.utexas.edu/educator/modules/teachingthetwenties/theme_viewer.php?theme=modern&section=murder&subsect=3. JohnK, 4 February 2018
+ Sounds like a project for some super fan: map out the plot wheels to each episode. --yelocab 11JUL18
++ The pictures of the plot wheels on that website are almost illegible. You can read a diligent, dedicated writer's transcription of them here: https://www.google.com/url?sa=t&source=web&rct=j&url=http://blog.karenwoodward.org/2013/10/nanowrimo-erle-stanley-gardner-perry-mason-plot-wheels.html%3Fm%3D1&ved=2ahUKEwjZ5tzB7eTiAhVmZN8KHd8VBY0QFjAAegQIAhAB&usg=AOvVaw1EeAxmQFrWvs5QyZZpM8oo. Submitted by JazzBaby, 6/12/2019.
Murder Method: After Dillard explained what happened it was revealed that he struggled with Boring and the victim fell and died after he hit his head (on hotel / motel furniture). The same thing happened in episode 135. In #192 the second victim also died after hitting her head on a fireplace hearth during a struggle. Submitted by H. Mason 4/17/15
<< Wooden Nickels | Episodes | Ruinous Road >>