Show229
<< Golden Venom | Episodes | Feather Cloak >>
#229: The Case of the
Telltale Tap
Original Airdate: 02/04/65
From The Perry Mason TV Show Book
Someone has been leaking valuable inside information concerning secret stock purchases of the So-Cal Investment Company, causing the prices to rise and costing the company thousands of dollars. So-Cal executive Clyde Darrell hires Paul to play plumber and plug the leak.
Paul exposes Ian Jarvis, a stockbroker, but the leaks continue. Worse yet, $200,000 of So-Cal funds are missing. Clyde goes to Perry for help, at first to uncover the embezzler—but then to defend him for murder. Trouble is, Clyde believes he's actually murdered Vera Wynne, a secretary who claimed that Clyde was behind the embezzlement. After all, Clyde admits he struggled with her and knocked her down. And by the time Clyde got help for her, she was dead.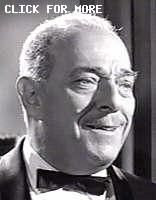 Opening
Starring Raymond Burr
in The Case of THE TELLTALE TAP
Based upon characters created by Erle Stanley Gardner
Barbara Hale, William Hopper, William Talman, Ray Collins
Trailing
Directed by Arthur Marks
Written by Samuel Newman
Arthur Marks \ Art Seid | Producers
Gail Patrick Jackson | Executive Producer
Jackson Gillis | Associate Producer
Samuel Newman | Story Consultant
Raymond Burr as Perry Mason
Barbara Hale as Della Street
William Hopper as Paul Drake
William Talman as Hamilton Burger
Ray Collins as Lt. Tragg
Wesley Lau as Lt. Anderson
Music Composed by Richard Shores
Music Supervision by Herschel Burke Gilbert
Cast
Linden Chiles as Clyde Darrell
Roland Winters as Archer Bryant
Jeanne Bal as Vera Wynne
H. M. Wynant as Glen Holman
Indus Arthur as Nancy Bryant
Parley Baer as Ian Jarvis
William Allyn as Elliot Forrest
S. John Launer as Judge
Lester Dorr as Bartender
Seamon Glass as Karl Lewis
Uncredited Actors
Don Anderson as Fishing Boat Skipper and courtroom spectator
Crew
Director of Photography … John M. Nickolaus, Jr.
Art Direction … Lewis Creber
Assistant Director … Gordon A. Webb
Film Editor … Richard W. Farrell
Casting … Harvey Clermont
Makeup … Irving Pringle
Hair Stylist … Annabell
Wardrobe Supervision … Ed McDermott, Evelyn Carruth
Set Decoration … Carl Biddiscombe
Properties … Ray Thompson
Production Sound Mixer … Herman Lewis
Script Supervision … Marshall Schlom
Theme Composed by … Fred Steiner
Automobiles Supplied by … Ford Motor Company
Perry Mason
Produced by the CBS Television Network in association with Paisano Productions
Paul gives the MA 5-1190 office number to the operator on his cool high tech car phone when he calls Della for Perry. Submitted by Paul Chrisney, 3/19/2004.
+ Paul's car phone was seen in seven stories before this one (107, 157, 191, 204, 214, 218 AND 226). Added by H. Mason 4/21/15
++ Earlier on Della calls Perry while he and Paul are on Perry's boat...on Perry's boat phone! Not bad for 1965! ;-> Submitted by mesave31, 03/09/15.
+++ It was not Perry's boat. It was a charter boat named DO-BU-JE, also used in episode 131 (see "Uncredited Actors" in this section and Comments section). Perry's boat, named Mystic, was seen in episode 12 TCOT Negligent Nymph. Added by H. Mason 4/21/15
Roland Winters, playing Archer Bryant, makes his only Perry appearance. In the late 1940s Roland Winters became the 3rd and final movie Charlie Chan (following Warner Oland and Sidney Toler)—playing the role 6 times. Look closely at Mr. Winters; doesn't look very oriental does he? Submitted by PaulDrake33, 30 September 2009.
+ Raymond Burr and Roland Winters both appeared in an episode of the Jack Benny Program. Burr was the featured guest star, and Winters played a smaller role as an Air Force General. See the episode on YouTube.
Uncredited Actors: Don Anderson appears as the skipper of a fishing boat chartered by Perry and Paul. The footage seems to be the same exterior shots used in episode 131, TCOT Travelling Treasure, Submitted by FredK, 15 Nov 2010.
Don has a speaking part but no credit. Don also turns up in court after his boat ride. He is in the far left front row. Submitted by BigBill767 3/23/2014.
Sightings: The only favorite frequent face to turn up among the spectators in court today is the Quiet Old Man (#1). Submitted by gracenote, 4/21/2011.
+ We catch a quick view of Distinguished Gent #1 in the back row of the courtroom as the killer confesses. Submitted by BigBill767, 6/17/2016.
Star Trek Alert: No fewer than three actors in this episode will go on to Star Trek roles. Seamon Glass, who appeared in three Perry episodes, also plays Benton, a tough-guy exo-miner in original series Star Trek episode "Mudd's Women." Parley Baer, a three-time Perry character, went on to be cast as an old man in Star Trek: Voyager episode, "Sacred Ground." Finally, Jeanne Bal, also a "Perry" three-fer, had the distinction of appearing in the first espisode of the original series Star Trek as a salt-sucking alien, as mentioned below by Wiseguy. Submitted by MyFavoritePolarBear, 11/30/22.
Ray Collins once again is absent from the story despite billing as Lt. Tragg. Submitted by gracenote, 4/21/2011.
The attractive Indus Arthur, who played Nancy Bryant in this episode, was a professional harpist. She died in 1984 at the young age of 43 from skin cancer. Submitted by mesave31, 03/09/15.
At the very end, Perry sagely quotes from the Old Testament, specifically Proverbs 26:5. Submitted by gracenote, 4/21/2011.
+ "Answer A Fool According To His Own Folly." Mike Bedard 4.29.15
Business For Perry: Paul's client was charged with murder again and needed Perry's help. Submitted by H. Mason 4/21/15
Murder Method: For at least the fifth time a person was put in a car and killed when it went over a cliff [first victim in this story] (see episodes 35, 85 first murder, 103 and 192 first murder). That doesn't include episode 210 where the driver died on a mountain road because his car had been tampered with causing the brakes to fail. Submitted by H. Mason 4/21/15
Murder Weapon: For at least the second time a person was beaten to death with a telephone [second victim in this story] (see episode 172 TCOT Surplus Suitor). Submitted by H. Mason 4/21/15
Double Feature Insomniacs, midnight snackers and other MeTV viewers who kept their sets on Wed night/Thurs morning were treated to an S John Launer mini-marathon: after seeing him as the judge in PM, they had a followup appearance in Twilight Zone. As with astronomical events, the cyclical nature of syndication means these coincidences must occur with some regularity. (As a side note, I found his performance in TZ to be a disappointment: stiff and didactic like a ..well...judge). Almanaced by Notcom, 051316.
This is the third of four PM appearances for Jeanne Bal, who had a prominent role in the eighteen-episode sitcom "Love and Marriage"...MikeM. 2/15/2017
+ Jeanne Bal's most-aired appearance would probably be on Star Trek's premiere episode "The Man Trap" first shown on September 8, 1966. How many times has that been rerun? Submitted by Wiseguy70005, 9/05/17.
When Ian Jarvis first arrives to bring flowers to Vera Wynne (@ 9:07) we see a shot of her though the glass door. Not only is that NOT Jeanne Bal, she has a completely different outfit and hairdo than Jeanne Bal has in the scenes directly before and after that shot. Submitted by Wiseguy70005, 9/05/17.
+ And when Ian first gets off the elevator the outer door and walls of So-Cal Mutual Investments are glass when viewed from the outside. (@ 8:51) A few minutes later when he leaves the outer door is solid and the walls have a peg-board like design. The same inconsistency happens when Vera and Holman enter (@ 12:31) then later leave the office. Submitted by JJ 2021-04-08
This is the ninth of ten PM appearances for H.M.Wynant, who turned 91 on 12 February 2018...MikeM. 2/21/2018
This is the final of four PM appearances for Linden Chiles (Clyde Darrell) who worked until his death in 2013 at the age of 80. Linden Chiles reportedly was killed when he fell off the roof of his home in Topanga CA...MikeM. 6/27/2018
When Parley Baer as Ian Jarvis confronts Perry in his office and raises his voice in anger, he suddenly takes on the exasperated voice (and cowboy dialect) of his famous role as Chester Proudfoot in the radio version of "Gunsmoke." I laughed so hard I had to rewind it and play it with my eyes closed -- it was Chester! Submitted by catyron, July 1, 2018
The recorder that Holman uses in his 'eavesdropping' setup is an old-fashioned wire recorder, not a tape recorder. He clearly states "The wire is good for four hours". This device was apparently standard for this type of use well into the '60's. OLEF641 8/13/21
Comments

Edit
There's a bit of a plot hole. Clyde goes running for help after he knocks Vera down. That makes sense when you are out in the country and there is no phone. But he is in an office building full of phones. Why wasted time trying to hunt down the elevator operator when he could pick up a phone and call an ambulance? Or is it executive syndrome, unable to dial a phone himself, without his secretary to do it for him? Submitted by gracenote, 4/21/2011.
+ Gracenote: not to be picky, but maybe panic? I first wondered why he didn't use the phone right there - but when he saw Vera's blood on his hand, then he panicked. Heck, I would have too!! Submitted by MikeReese 4/3/2013.
++ Clyde knows there is a doctor tenant in the building who could quickly provide aid, and decides to let his feet, not his fingers, do the walking. He encounters a janitor, ascertains the doctor should still be in the building, and dispatches him to also search for the doctor. Remember there was no 9-1-1 and paramedic service back then. HiTechHiTouch, 23 Feburary 2018.
For the umpteenth time, the stock footage of Perry entering the courthouse shows him with a pocket square that disappears by the time he reaches the courtroom. The versatile H.M. Wynant has played victim, killer, suspect, and prosecutor in various episodes. DOD 03/17/20
Free Parking: Forty five minutes in Perry manages yet again to magically get a parking space right in front of the Stanley Mosk Courthouse. We should all be so lucky. Submitted by Eric Cooper, 7 September 2011.
Lazy Eyes: Ah, the lovely Jeanne Bal - did anyone notice that she seemed to have a 'lazy eye' (the left eye)? And then when Clyde confronted her closely beside/behind the desk, she seemed to look over his shoulder a few times in her tirade? She could've yelled at me anytime .. Submitted by MikeReese 4/3/2013.
+ I thought she was looking at the camera - or perhaps a prompter. Clothears - 22/8/2020
++ It seems to me that Paul has the same "lazy" left eye. jfh 02Jun2017.
+++ A lifetime ago I worked in the investment business, with a colleague who highly resembled Jeanne Bal, including the coiffure. And she had a similar commanding and icy demeanor, but that didn't stand in the way of my infatuation. JohnK, 15 April 2022
One of the pleasures of PM is the occasional debate over somewhat arcane legal technicalities. In this case, the admissibility or not of a conversation recorded by a phone tap when that conversation is not actually made over the phone. DOD 04/15/22
The Boat: Mentioned above in the Trivia section - footage of the boat (DO-BU-JE) and the Captain telling Perry he had a phone call came from episode 131 TCOT Travelling Treasure. New footage of Paul and Perry talking near the end of the phone call was added for this story. Submitted by H. Mason 4/21/15
+ Re: new footage. The telephone is a different color. And it looks like Perry is wearing a different style jacket. Kilo 4/10/2020.
Fishing Again: Perry and Paul fishing again. Who was it that said Paul wasn't a fisherman? Submitted by HamBurger 10/10/2016
+ It was Paul himself, in TCOT Frightened Fisherman. Two explanations:
1. Paul specifically meant he wasn't a surf fisherman -- that's what Perry was doing in the scene.
2. The writers of that episode were unaware that Paul had been fishing in previous episodes.
I suspect it was the latter. Continuity of character details from episode to episode was much less important in those days OLEF641 8/13/21
The Defendant: Every time I heard his name, Clyde Darrell, I thought of Clyde Barrow, partner of Bonnie Parker. This show was originally broadcast in 1964 so it was unlikely there was supposed to be some kind of connection to the 1967 movie Bonnie and Clyde starring Faye Dunaway and Warren Beatty. Submitted by H. Mason 4/21/15
The Co-Conspirator: Vera describes Holman as a "Private Detective with a highly Questionable Reputation," a common character throughout the 9 seasons. Mike Bedard 4.30.15
Woman Scorned: Original viewers may have heard the #1 Song of February 4, 1965: "You've Lost That Lovin' Feelin'" (Vera toward Clyde) [Righteous Brothers, takemeback.to]. Mike Bedard 4.30.15
> and vocal: Congreve's observation is back again, not for the last time, (certainly) not for the first time, but probably most visibly: her denunciation of Darrell - "I'll DESTROY you!!" almost borders on parody. Notcom, 073120.
Is it me or does Vera pronounce her name "Nero"? Twice when she calls Jarvis it sounds like she says "This is Nero". Kilo 10/10/2018.
+ This is a rejoinder to Jarvis's earlier comment, wondering how Roman emperor Nero reacted when he fed Christians to the lions (allegedly). JohnK, 10 October 2018.
++ Aha! You are correct. I missed that point. Thanks. Another comment: When Vera calls Glen Holman to meet her in the basement garage she doesn't use her name at all. I guess Holman doesn't have too many clients that he knew who must have been calling. Kilo 7/11/2019.
Holman's fee of $5000 would be north of $43,000 today. Wow!! OLEF641 8/13/21
Doing Better The questioning of Elliot Forrest as to why an earlier accountant had been fired would - or at least certainly could - have been objected to as "not best evidence": Archer Bryant, who had actually done the firing, and was in the courtroom, would have been the one to ask. Notcom, 081321.
<< Golden Venom | Episodes | Feather Cloak >>