Show234
<< Sad Sicilian | Episodes | Careless Kitten >>
#234: The Case of the
Murderous Mermaid
Original Airdate: 03/18/65
From The Perry Mason TV Show Book
Barbara Hale's husband, actor Bill Williams, returns in this episode as Charlie Shaw, a boat owner who would appear to be a hero after saving a young actress who is attempting to swim across the Catalina Channel.
Completely wrong. Charlie Shaw is not a boat owner, he's a swimming coach. And he did not appear to save a young actress. She saved him. And this description completely ignores the main plot which is the aging swimming school figurehead pretending to swim the Catalina channel. Submitted by Wick 6/13/2022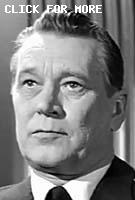 Opening
Starring Raymond Burr
in The Case of THE MURDEROUS MERMAID
Based upon characters created by Erle Stanley Gardner
Barbara Hale, William Hopper, William Talman, Ray Collins
Trailing
Directed by Robert Sparr
Written by Mann Rubin
Arthur Marks \ Art Seid | Producers
Gail Patrick Jackson | Executive Producer
Jackson Gillis | Associate Producer
Samuel Newman | Story Consultant
Raymond Burr as Perry Mason
Barbara Hale as Della Street
William Hopper as Paul Drake
William Talman as Hamilton Burger
Ray Collins as Lt. Tragg
Wesley Lau as Lt. Anderson
Music Composed by Richard Shores
Music Supervised and Conducted by Herschel Burke Gilbert
Cast
Patrice Wymore as Victoria Dawn
Bill Williams as Charles Shaw
Jean Hale as Reggie Lansfield
Jess Barker as Doug Hamilton
Richard Erdman as Ben Lucas
Lee Bergere as Dr. George Devlin
Nan Leslie as Lillian Keely
Ron Kennedy as Male Nurse
Richard St. John as Patron
Jack Carol as First Reporter
John Ward as Second Reporter
Maurice Wells as First Man
Barry Brooks as Second Man
Uncredited Actors
Don Anderson as:
Spectator on Beach
Rescue Boat Skipper
(sighted by gracenote, 4/27/2011)
Crew
Director of Photography … John M. Nickolaus, Jr.
Art Direction … Lewis Creber
Assistant Director … Robert G. Stone
Film Editor … Richard H. Cahoon, A.C.E.
Casting … Harvey Clermont
Makeup … Irving Pringle
Hair Stylist … Annabell
Wardrobe Supervision … Ed McDermott, Evelyn Carruth
Set Decoration … Carl Biddiscombe
Properties … Ray Thompson
Production Sound Mixer … Herman Lewis
Script Supervision … Marshall Schlom
Theme Composed by … Fred Steiner
Automobiles Supplied by … Ford Motor Company
Perry Mason
Produced by the CBS Television Network in association with Paisano Productions
Location: The cliffs in the background when the young actress dives off the rocks (8 minutes and 21 minutes into the episode) are not in Catalina but actually the cliffs just north of Paradise Cove in Malibu. [Some pictures here.] Posted by Eric Cooper and Linda Shockley, August 17, 2009.
+ Paradise Cove is a popular location for Perry episodes. The tide was low and based on the lighting on the cliff it was a morning shot on both dives. The shot of the actress up on the rocks is later in the day (note the shadows around the bystanders below in the later dive) and most likely a different beach. If you look closely you can see a black plastic pipe that runs down the cliff in the background as she dives. Those black plastic pipes are still used by cliff-side home owners for drainage. The top of the cliffs is now the Paradise Cove Mobile home park where a double wide with a view recently sold for $2.2 million, land not included. Posted by Eric Cooper and Linda Shockley, August 17, 2009.
+ As noted the dive and the scene with the actress preparing to dive were taken at different times and probably at different beaches. If you watch closely you can see that in both dives there are people below and at least 50 feet of sand between the cliff and the water. Even then the water is shallow for at least another 25 feet. So diving from the cliffs and landing in enough water to survive is impossible unless you are part flying squirrel. Consequently, the dive with the Paradise Cove cliffs in the background was accomplished either by diving off a boat or more likely a platform built at the end of the Paradise Cove pier. Also the only way to get that perspective of the cliffs is to dive from partway in the cove itself. No diving area from land would give you that angle. The pier is fairly long now but it was much longer back in 1965 when this episode was shot. Posted by Eric Cooper and Linda Shockley, August 17, 2009.

Excellent acting by Bill Williams, husband of Barbra Hale. jfh 22Feb2017.

Character Names: The violently lecherous male nurse is introduced as Ernie Craig in court. Submitted by gracenote, 4/27/2011.
+ Played by Ron Kennedy / Ron Gans, the well-known voice actor, Ernie Craig may be the weirdest and creepiest character in the entire series. Submitted vy catyron, July 8th, 2018.
Sightings: As Reggie meets with her agent at an unnamed lounge, Pencil Mustache Man is tending bar in the background. He continues as Drake joins the conversation. Later, Distinguished Gentleman #1 is among the spectators thronging the beach to see if Victoria Dawn will dive from a cliff. Submitted by gracenote, 4/27/2011.
+ In the courtroom, Little Old Lady #1 is visible in a cutaway to Perry and his client; Quiet Old Man (#1) is in another to Victoria's sister. The aforementioned Pencil Mustache Man sits in the far corner, although not in every shot. And Distinguished Gentleman #1 is also there, in the back. Read more about these favorite frequent faces. Submitted by gracenote, 4/27/2011.
Lee Bergere played Abraham Lincoln in Star Trek's "Savage Curtain" episode. Posted by Trekker Mike Bedard 2/3/15.
+ We last saw him in TCOT Deadly Verdict, playing (the quite similarly named) Dr. Nevin (and yes, a beachfront locale played a key part in that episode as well). Notcom 082021.
Business Cards: For at least the second time Paul Drake was shown giving out a business card (see #55 TCOT Fraudulent Foto). Perry handed out cards at least fourteen times starting with the first episode. Submitted by H. Mason 4/27/15
Business For Perry: Paul sent another person to Perry. This time it wasn't Paul's client. Submitted by H. Mason 4/27/15
Murder Weapon: A person was killed with an ashtray for at least the fourth time (see episodes 46, 55 and 93). Submitted by H. Mason 4/27/15
+Killed with a bookend in this episode. Submitted by W. Jones 5/14/16

It's for you, Mr. Mason: Perry receives a phone call while speaking with Doug and Lillian on the patio. jfh 22Feb2017.

Paul's Phone: Mr. Drake's car phone was used for the ninth time. Submitted by H. Mason 4/27/15
Paul's Fee: When Paul talks to Ben Lucas in the restaurant, we find out that Paul charges $100 per day plus expenses. Submitted by D. Tlougan, 5/7/15.
+ Viewers might recall Jim Rockford's (oft-quoted) rate was $200/day; the series being set about a decade after this episode, extrapolating out, we'd have $3200/day today...I suspect rates aren't that high (though the 70's we're notorious for high inflation). Pondered by Notcom, 051916. +That's quite a rate of inflation, over 25%, wasn't even that high in the 70s. $200 in 1975 would be about $1000 today. Bob_M 052220
This the second of two PM writing credits for Mann Rubin, who also had two "Ironside" writing credits...MikeM.2/22/2017
Continuity: The parachutist who jumps from the plane is wearing dark pants, a large safety chute in front and no goggles. And is definitely a man (zoom in). The parachutist floating down has white pants on. And Reggie, a girl, hanging from the tree is wearing medium colored pants, a small safety chute and dark goggles. Submitted by kilo 1/10/2018.
This is the first of two PM appearances for Jean Hale (Reggie Lansfield), who met Dabney Coleman in acting school and later married him...MikeM. 2/28/2018
This is the third of three PM appearances for singer/dancer/actress Patrice Wymore (Victoria Dawn), who married Errol Flynn in 1950. Their daughter, Arnella Flynn, was born in 1953. When Errol Flynn died in 1959, Wymore continued living parttime on their Jamaica estate. Patrice Wymore passed away in Jamaica in 2014 at the age of 87...MikeM. 7/4/2018
Comments

Edit
The creepy, lecherous, threatening male nurse is appalling. I guess a girl isn't safe anywhere! Submitted by gracenote, 4/27/2011.
+ It is also appalling but completely typical of the times that Reggie did not report his behaviour to his employer. Granted, the second time, she was too distraught, but she certainly could have the first time. I grew up in the era of silence re everything from molestation to rape. We were not supposed to question male behaviour. Sickening. It was at least something to have Perry speak up against the nurse during the trial. Submitted by JazzBaby, 6/17/2019.
++ And Paul was in no hurry to return Reggie's good luck charm to her after her failed parachute jump, even though she and her agent, Bennie, spent about a minute at Bennie's car talking. However, when Paul later found out that Reggie was at a cocktail lounge....Submitted by (lowercase, with a comma and period) masonite, 06/29/13.

Poor Perry's arm is still out of commission!
Was it really ever possible to stroll into a store and buy dynamite?
Reggie's agent, Bennie, has a series of dodgy stunts arranged for her -- the parachute jump, the Brahma bull riding, the final stunt shown in her attempt to break into the movies -- but why did neither of them seriously question what she would have to do for the $5,000? In 2013 dollars, that is $36,000(!). Didn't that possibly sound too good to be true for an unknown? Submitted by (lowercase, with a comma and period) masonite, 06/29/13.
+It was a secret. Reggie was told after she passed her tests. You don't tell anybody you're going to fake a channel swim until you're sure the person can be trusted. Added by H. Mason 4/27/15
Cold Comfort: Once again, a warm liquid offered at night -- in this case, nutritious broth, rather than the usual warm milk -- is not to be trusted. JohnK, 22 April 2022
The opening scene features a rare instance of real time filming of a car in motion, rather than the usual rear projection. Lee Bergere bears a strong resemblance to Hank Azaria. In the course of doing her test dives, Reggie's swimsuit changes. DOD 03/12/19
+ Reggie psychs herself up for the dive by saying to herself, "Anytime you're ready, C.B.", referencing an old joke relating to Cecil B. deMille having three cameras set up to film a difficult scene; after the action, when deMille called for each of the cameramen to report in, the first camera had failed, the second cameraman had forgotten to load film in the camera, and the third cameraman called back, "Ready when you are, C.B.!" jfh 07Apr2021

An Oddity: In this story Perry Mason was not shown with his client until the first scene in the courtroom. Submitted by H. Mason 4/27/15
Private "I" Fees: Paul charges "$100 & expenses" per day; Jim Rockford's fee is "$200 a day + expenses." Mike Bedard 5.7.15
+ In the 1946 MGM film Lady in the Lake, Philip Marlowe's daily rate is just ten bucks. Plus expenses of course. JohnK, 24 March 2019
There appears to be no relationship between Barbara Hale and guest actress Jean Hale. HiTechHiTouch 28 Feb 2018
+ That's correct. Jean Hale is descended from Thomas Hale, a settler of Roxbury, MA in 1636. Barbara Hale is from an old Virginia family that possibly goes back to George Hale of Jamestown; this, however, makes her likely related distantly to four-time PM guest star Richard Hale. None are of the same family as famous patriot Nathan Hale. (As for Alan Hale, the skipper on Gilligan's Island and two-time PM guest star, forget it -- his is a stage name.) TriviaSleuth, 8/8/2019
The footage of the boat explosion was a little over the top! Based on what was shown, Reggie would have been hit by boat shrapnel and the force of the blast, since the earlier shot supposedly showed her as just out of the reach of a 6-foot (or so) pole. Noted by DellaFan2 5/5/21
A shore too far Let's leave aside the many absurdities for a moment - we've had plenty of practice doing so...right ?!?! - and concentrate on how a person could attempt this: would some kind of permit or clearance be needed, or can you just wade (or dramatically - and pointlessly - swan dive) into the water and start swimming ?? You'd be crossing a busy shipping channel, and thus could constitute a serious menace - or nuisance - to navigation...and as is often the case in our very regulated world my immediate thought is "you just cant do that!" But sometimes there are surprises; any thoughts...personal experiences (pseudonyms only, please !!)?? Queried by Notcom, 082021. Well, she did have an escort boat. Also, look up the "Catalina Channel Swimming Federation". Joe B. 11/30/22
<< Sad Sicilian | Episodes | Careless Kitten >>