Show263
<< Twice-Told Twist | Episodes | Tsarina's Tiara >>
#263: The Case of the
Avenging Angel
Original Airdate: 03/13/66
From The Perry Mason TV Show Book
I know, it's only rock 'n' roll, but Perry gets involved with a wealthy industrialist and the young, no-talent singer he imports from England with hopes of starting the boy's career. Blackmail and murder get in the way, though, and Perry must defend the British Invader when his shady promoter is iced.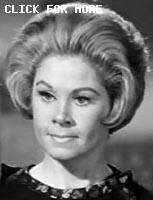 Opening
Starring Raymond Burr
in The Case of THE AVENGING ANGEL
Based upon characters created by Erle Stanley Gardner
Barbara Hale, William Hopper, William Talman
Trailing
Directed by Jerry Hopper
Written by Lawrence Louis Goldman
Arthur Marks \ Art Seid | Producers
Gail Patrick Jackson | Executive Producer
Ernest Frankel | Story Consultant
Orville H. Hampton | Associate Story Consultant
Raymond Burr as Perry Mason
Barbara Hale as Della Street
William Hopper as Paul Drake
William Talman as Hamilton Burger
Dan Tobin as Terrance Clay
Music | Richard Shores

Cast
Richard Carlson as Clete Hawley
Sue Ann Langdon as Dorothy (Dotty) Merrill
Lurene Tuttle as Henny McLeod
Chick Chandler as Riff Lawler
Paul Stewart as Cameron Burgess
Martin Horsey as Sandy Chester
Patricia Owens as June Burgess
Sandy Descher as Sherry Lawler
Douglas Evans as Judge
Michael McGiveney as Technician
John KcKee as Policeman
Mary Statler as Woman
Crew
Director of Photography … John M. Nickolaus, Jr.
Art Direction … Lewis Creber
Assistant Director … Gordon A. Webb
Film Editor … Richard H. Cahoon A.C.E.
Casting … Harvey Clermont
Makeup … Irving Pringle
Hair Stylist … Annabell
Wardrobe Supervision … Bob Wolfe, Evelyn Carruth
Set Decoration … Carl Biddiscombe
Properties … Ray Thompson
Production Sound Mixer … Herman Lewis
Script Supervision … Marshall Schlom
Theme Composed by … Fred Steiner
Perry Mason
Produced by the CBS Television Network in association with Paisano Productions
Anomaly: Lurene Tuttle, listed as Henry McLeod, is really McLeod, the owner of "Henny's Coop." Submitted by Lisa & Mack McLendon, posted by daveb 12/21/2007.
+ Actor John KcKee in the credits is really John McKee. Submitted by Paul Drake 33, 20 November 2009.
Richard Carlson makes his second and final appearance on Perry here as Clete Hawley. From 1953 until 1956, for 118 episodes, Richard Carlson was Herbert Philbrick on the syndicated crime drama I Led Three Lives. It was a unique drama, highlighting the dangers of Communism. I Led Three Lives, which now seems like an anachronism, was reportedly the favorite show of Lee Harvey Oswald. Submitted by PaulDrake 33, 20 November 2009.
+ Richard Carlson and Sandy Descher had previously acted together in a 1954 episode of "I Led 3 Lives" when Sandy was a tot of only 9. Submitted by PaulDrake 33. 10 March 2015.
Sightings Our "Miss Carmody" works concessions at Henny's Coop. Later, Quiet Old Man #1 observes the proceedings from the courtroom gallery. Learn more about these favorite frequent faces. Submitted by gracenote, 6/5/2011.
+ "Miss Carmody" seems rather nervous of the camera at Henny's. But she is also a courtroom spectator, sitting next to Cameron Burgess. And was she the woman of the couple getting seated at Clay's after the trial? Submitted by Clothears, 6th Oct 2020.
The Kid Returns: In the opening credits of the first season, in the gallery there is a young man, a boy really, with blond hair who for some reason has been brought to spectate at a murder trial. A son of someone in the crew I suppose. I believe he has made a return for the last season, and once again is in the gallery (although in the episode rather than the titles), right in the center, nine years later. I'll try to get a time stamp from my DVD collection. He still seems kind of young to be watching this sort of thing. JohnK 18 May 2021
The Curious Coffee Set appears at the lunch counter in the Brent Building, that miraculous structure with balconies on the inside, but not the outside. DOD 04/12/18
+ This is true, and strange, since the cups were, for many years, a feature of Perry's office. After he and Della got the West Bend Thermo-Serv plastic set, these porcelain cups began making the rounds of new owners, until, like a pair of homing pigeons, they flew back to the Brent Building. Submitted by catyron, August 11th, 2018
++ The scene where Paul buys Perry a cup of coffee, and it comes in the peripatetic cups, occurs in the courthouse, not the Brent Building. OLEF641 9/30/21
+++ On second viewing, i see that OLeF641 is entirely correct: it is the courhouse. Thanks for catching that. Submitted by catyron, November 19th, 202021.
Perry once again gets his coveted on-street parking space right in front of the courthouse! ;-> Submitted by mesave31, 03/09/15.
..and manages to get a haircut and lose his pocket square by the time he reaches the courtroom. DOD 06/02/22
Douglas Evans Judged 2 Perrys & was a Magistrate in a 3rd; his 7 other appearances included salesman, clerk, sea captain, tax accountant, etc. [1957-66 IMDb]. Mike Bedard 3.5.15.
Paul Stewart had a memorable role as the slightly sinister butler Raymond in "Citizen Kane". DOD 05/04/20
Double Vision: with Deja Vu, All Over Again. This episode bears a remarkable number of similarities to the preceding season's TCOT Tragic Trophy (Episode #220). Both episodes feature a sleezy entertainment industry hack (played by Richard Carlson) putting the pinch on a wealthy backer (played by Paul Stewart) who has a beautiful wife with something to hide. And the defendant is an aspiring youngster who displays no particular talent in his or her chosen field. Submitted by BobH, 12 September 2016. with minor edit and addition by HamBurger 10/01/2016
This is the seventh of nine PM directing credits for Jerry Hopper, who directed 22 episodes of "Wagon Train"...MikeM. 4/3/2017
This is the third of three PM writing credits for Lawrence Louis Goldman, whose first credited screenplay in 1950 was about a man accused of a murder he did not commit...MikeM. 4/9/2018
Clete Hawley tells Sandy "Kid, you're so far from singing you couldn't reach it in a sleeper jump." Definition: sleeper jump - "the top-floor dressing room, assigned to lesser acts". From A Vaudeville Glossary at http://marinaendicott.com/books/the-little-shadows/glossary/ Submitted by Kilo 11/12/2018.
Members of this episode appeared in 3 classic SciFi Films. Richard Carlson was in Creature From the Black Lagoon.
Patricia Owens was David Hedison's wife in The Fly.
Sandy Descher was the traumatized little girl in Them!
Dave H 4/22/2019
Also appearing in "Them", frequent PM judge Willis Bouchey. DOD 06/02/22 + Sandy Descher also played the daughter of Elizabeth Taylor and Van Johnson in The Last Time I Saw Paris in 1954. jfh 07May2020.
Some may remember Sue Ane(Ann)Langdon as Kitty Marsh on the series Bachelor Father (1959-61). Submitted by HamBurger, 8/22/2020
Fame is Expensive The "fifty grand" Hawley "sank" in his "last project" would be just shy of $425,000 in 2021 dollars. OLEF641 9/30/21
Sandy sings a song for Perry and Clete that starts "Bye Bye Baby . . .". Coincidentally, I listened to an old Jack Benny radio program on youtube called "Will TV Replace Radio" broadcast in 1950 (https://youtu.be/I85_fWJMTTg). At 5:20 into the program Jack begins to sing the same song! I had thought it was just a song made up for the PM show. But now I'm guessing it was a real song at the time. Anyone know? Kilo 4/28/2023.
Comments

Edit
I watched this episode immediately after watching #126, TCOT Missing Melody. I have to say, that in my humble opinion the quality of music deteriorated from one to the other. The post-British Invasion pop/rock music of the mop-tops sounds rather repetitive and bland compared to the the more sophisticated and melodic jazz of the beatniks of just a few years earlier. Give me Constance Towers singing "The Thrill is Gone" with Bobby Troup's jazz quartet over the Angels any day. Submitted by Anonymous, 6/4/2011.
+ The obnoxious and ruthless Clete Hawley makes for a good murder victim, but one can only wonder why the rest of the cast didn't team up and bump off Riff Lawler, who qualifies for victim status as "composer" of the dreadful "Surfin' Moon." At least Clete had the good sense to realize the song was a bomb. Submitted by BobH, 30 June 2016.
++ As loathesome as Clete Hawley is, he is at least honest about Sandy's abilities ... Hetty may have meant well, but Sandy doesn't seem to have any raw talent to polish. I was told that a lot of bands and singers of the rock/pop era had a number of limits to their vocal and or instrumental abilities, but the people who actually did some of the singing and playing were paid to keep silent about it! Of course, there were many others who DID have that raw talent... Submitted by MikeReese, 8/1/2021.
+++ Bobby Troup was always fabulous, but that "Thrill Is Gone" vocal must be an acquired taste, for I always find it pitchy and shrill. But it's unfair to call out the Mason show for its use of bland, generic "pop" music, usually when young, "hip" people are seen dancing. All TV shows of that era had producers who thought those sounds were just groovy, but they were hardly representative of the better rock and roll records on the charts at that time. Submitted by francis, 4/29/14
++++ The Top 5 US Hits on March 13, 1966 were "The Ballad of The Green Berets [#1, Staff Sgt. Barry Sadler]," "These Boots Are Made For Walkin' [Nancy Sinatra]," "Lightnin' Strikes [Lou Christie]," "19th Nervous Breakdown [The Rolling Stones]," & "Nowhere Man [#5, The Beatles]" per takemeback.to website. Mike Bedard 3.5.15.
+++++ For a good example of what Anonymous describes above as the deterioration of pop music in the 1960s, listen to the differences between Benny Goodman's classic early 1940s big band version of "Jersey Bounce," Barney Kessel's late 1950s jazz version of the same song, and the version played by the rock group at the very beginning of this episode. (Kessel, by the way, was the guitarist in Bobby Troup's jazz quartet in TCOT Missing Melody, #126.) Submitted by BobH, 5 February 2018.
Granted, recording studios are much more complicated today, but it is interesting that June Burgess knew exactly which console switch to flip (nothing is even labeled) in order to eavesdrop on Clete and Dotty. Woman's intuition?
Submitted by Mason Jar, 9/15/2011.
+ Perhaps, or woman's experience? Submitted by gracenote, 10/5/2011.
While Clete and Sandy argue, delaying the recording session, the impatient comment is made, "These musicians are on salary." If they are on salary, the delay doesn't matter. Maybe they meant, "These musicians are on hourly rate." ericm 1.2.16
+ There's a story I recall, probably not too well, about the group named 'The Colour Field', and their hiring of the girl group 'Bananarama', to do background vocals for an album; well, the girls got into a giggling fit during studio recording time, and one of the band yelled out, 'This is costing us money, get on with it!'
MikeReese, 7/15/2018
In accent, rhythm, personality, voice and accent, this Brit singer Sandy was a clear manifestation of Peter Noone of Herman's Hermits, who had had their first hit in 1963. This episode reveals the danger of an adult show attempting to be "relevant" or "hip." cgraul 5.7.12
A great example of mid-sixties culture clash where established entertainment industry executives thought they knew what the Woodstock generation kids, like me, wanted.They didn't. Joe B.01/07/22 + I agree with your last point, but the Peter Noone I remember had a good voice and a vibrant personality. A real producer would tell "Sandy" to keep his day job (even if it's schlepping dirty dishes for the festive Terrance Clay). Submitted by francis, 4/29/14
++ And for accent - according to imdb, Martin Horsey, the actor who plays Sandy, was born in London, England, but I had to check, because he managed to make his English accent sound fake. It migrates from generic English, to Cockney, to Liverpool - possibly in an attempt to sound like a Beatle, who knows. Submitted by BellaDella 11 June 2021
Is it just me, or does the impossibly cute Sue Ann Langdon have the best (indignant) pout in show business? And the handling of 'Sandy' couldn't have been more accurate, down to Clete's shockingly truthful statement that he molded the talent and made them popular, regardless of ability. It took the Beatles, and then the Moody Blues, to put a crack in the pop single ideology of most record companies; until they came along, the pop LP (if the artist had one) was a couple of hot singles and some filler music. mikereese 5.17.2012
In this episode we are treated with a number of suspects that we know can end up as anyone depending on the ending since all were there at the time of the murder. Perry Baby 1/18/14
As proof that The Beatles weren't the first to come up with the "White Album" idea, the second page of the album cover samples that Hawley is looking at is blank (for the record, he said it "stinks"). Submitted by francis, 4/29/14.
By the time Perry makes it from his car to the courtroom, he has lost his pocket square and had a haircut! DOD 05/04/20
Who is Mary Statler and what part does she play in this story? Submitted by H. Mason 9/26/14
+ I checked her on IMDB.com and it stated that 6 of her 8 appearances were "stunt" related,. My guess is she is the actual woman on the billboard, the "woman" in the long camera shot where she goes from standing to sitting (while actually on top the billboard). Submitted by mesave31, 03/09/15.
Corpus Ridiculus: the Season Nine Winner. Several times during the course of the series, the murder victim is found in a position into which one cannot imagine a body falling/slumping. Here Richard Carlson (as Clete Hawley) is found face down on the floor, arms extended almost straight outward with palms up, looking for all the world like a dryland-locked swimmer demonstrating a new but incredibly awkward swimming stroke. Maybe it's something he picked up fighting off the Creature from the Black Lagoon. Submitted by BobH, 12 August 2016.
Lost Month Tho the 13th wasn't a Friday in 1966 - PM aired on Sundays in its final season - viewers still must have wondered why they were so unlucky: this episode, together with the ones that preceded and followed it, were all strong contenders for the worst in the show's history. It's often an article of faith of fans of a show that "the worst episode of "XYZ" is better than the best episode of most programs", and as the series limped to the finish line that theory was fully put to the test. Notcom, 091620.

"A Chap in the Hat Is Back." The goofy hat worn by Jud Warner in TCOT 12th Wildcat (#249) and Reed Kavanugh in TCOT Vanishing Victim" (#258) pops up again, this time worn by the ill-fated Clete Hawley. Who will be next? Time's running out. Submitted by BobH, 14 October 2022.
<< Twice-Told Twist | Episodes | Tsarina's Tiara >>