<< Garrulous Go-Between | Episodes | Simple Simon >>
#204: The Case of the
Woeful Widower
Original Airdate: 03/26/64
From The Perry Mason TV Show Book
Jerry Van Dyke makes his dramatic acting debut in this Mason story with a twist. A nervous woman turns to Perry when she becomes convinced that her employer is planning to kill his invalid wife. Although Perry helps her, "poison" aspirins and a jewel theft trigger his sixth sense, and convince him that all is not right with the woman. A questionable will and the sick wife's eventual murder convince him of it.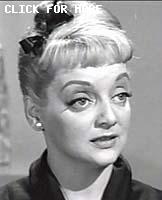 Opening
Starring Raymond Burr
in Erle Stanley Gardner's
The Case of THE WOEFUL WIDOWER
Based on The Case of the Fiery Fingers
Barbara Hale, William Hopper, William Talman, Ray Collins
Trailing
Directed by Jesse Hibbs
Teleplay by Jackson Gillis
Arthur Marks \ Art Seid | Producer
Gail Patrick Jackson | Executive Producer
Jackson Gillis | Associate Producer
Samuel Newman | Story Consultant
Raymond Burr as Perry Mason
Barbara Hale as Della Street
William Hopper as Paul Drake
William Talman as Hamilton Burger
Ray Collins as Lt. Tragg
Wesley Lau as Lt. Anderson
Cast
Jerry Van Dyke as James Douglas
Harry Townes as Newton Bain
Nancy Gates as Mary Douglas
Joan Lovejoy as Nellie Conway
Joyce Meadows as Carole Moray
Ann Carroll as Georgiana Douglas
Shirley Mitchell as Elizabeth Bain
Allen Joseph as Prosecutor
Frank Gerstle as Sgt. Steve Toland
Connie Cezon as Gertie
Kenneth MacDonald as Judge
Alexander Lockwood as Dr. Stevenson
Edmund Glover as Municipal Judge
Steve Pendleton as Duncan
Lee Miller as Sgt. Brice
Uncredited Actors
Robert Wegner as Door Bailiff (reported by gracenote, 3/17/2011)
Don Anderson as Plainclothesman (reported by FredK, 4/7/2011)
Crew
"Perry Mason"
Director of Photography … Howard Schwartz, A.S.C.
Art Direction … Lewis Creber
Assistant Director … Robert G. Stone
Film Editor … Richard H. Cahoon, A.C.E
Casting … Harvey Clermont
Makeup … Irving Pringle
Hair Stylist … Annabell
Wardrobe Supervision … Ed McDermott, Evelyn Carruth
Set Decoration … Carl Biddiscombe
Properties … Ray Thompson
Production Sound Mixer … Herman Lewis
Script Supervision … Marshall Schlom
Theme Composed by … Fred Steiner
Automobiles Supplied by … Ford Motor Company
Aircraft Supplied by … TWA
Perry Mason
Produced by the CBS Television Network in association with Paisano Productions
Take note of the hats worn by Nellie Conway. You'll see them again in #250, TCOT Wrathful Wraith. The hat with the rickrack is also seen in #256, TCOT Bogus Buccaneers. Submitted by Karrin Kain, 2/14/2005.
This episode of Perry Mason (TCOT Woeful Widower) and the first season episode TCOT Fiery Fingers (#31, 1.31) are both based on the same Erle Stanley Gardner novel titled The Case of the Fiery Fingers. So this current episode is often considered to be a "re-make" of the first season episode TCOT Fiery Fingers. See repeated episodes here. Submitted by Charles Richmond, 26 April 2013.
Joan Banks makes her final appearance, and the first in 3 years, on Perry. Strange, the first 4 appearances she is credited as Joan Banks. However, after the death of her husband, veteran character actor, Frank Lovejoy in 1962, she is now credited as Joan Lovejoy in this episode. Although living another 34 years, she made only one additional television appearance, on Bewitched in 1967. Submitted by PaulDrake 33, 7/11/2008.
Connie Cezon makes her final appearance as Gertie. Not only is it her final appearance on Perry, but it is her final cinematic appearance of any type. So long Gertie, good job. Submitted by PaulDrake 33, 14 October 2009.
Interestingly, she is shown in the office next to Perry's, which of course is Della's office (complete with fairly empty book case), but in theory there is a third office which serves as the reception area but is not shown. I don't recall if it is shown in any other episode. cgraul 11.11.12
Sightings: As Perry turns toward someone, we catch a glimpse of Distinguished Gentleman #1 chatting with a lady in the hallway of the Mosk courthouse. Then magically, we find both of them already seated in the courtroom before Perry walks in. After the theft trial, the Gentleman and his escort linger in their seats and talk intently. Submitted by gracenote, 3/17/2011.
Once more, we have no Tragg or Della despite credit. Submitted by gracenote, 3/17/2011.
Sightings: At the murder hearing, Little Old Lady #1, Pencil Mustache Man, and Quiet Old Man #1 are all seated on the defense side of the coutroom gallery. The first two leap to their feet when Mason makes one of his trademarked shocking revelations (a good thing for the Lady, who wouldn't have been in the shot otherwise.) Submitted by gracenote, 3/17/2011.
Uncredited Actors: Don Anderson makes a very brief appearance as a plainclothes policeman. He and some others follow Mason and Lt. Anderson into the Bain house just in time to stop Bain from strangling his late wife's maid/companion. Anderson has barely enough time to stop (and be recognizable) before Lt. Anderson orders him back out to catch Bain. Submitted by FredK, 7 April 2011.
Comments

Edit
Watched this show on the Hallmark Channel, and I never saw Elisabeth Bain on screen. Oh, you could hear her voice many times, but I did not see her. Did Hallmark cut her out, or does she not appear? Shirley Mitchell is listed as Elisabeth Bain, but I know that Shirley Mitchell was a very busy voice over actress. Submitted by PaulDrake 33. 1 October 2012.
I saw only a hand and a shadow on the 2012 Paramount DVD. Submitted by masonite, 12/6/12.
<< Garrulous Go-Between | Episodes | Simple Simon >>