Show205
<< Woeful Widower | Episodes | Illicit Illusion >>
#205: The Case of the
Simple Simon
Original Airdate: 04/02/64
From The Perry Mason TV Show Book
A little more than drama catches up with Ramona Carver, the darling of Broadway in her time. Santa Barbara sets the stage for Shakespeare, the return of Ramona's long-lost son, and murder. Perry must prove Ramona did not kill Ogden Kramer, a former theater critic. Meanwhile Ramona is trying to find her real son.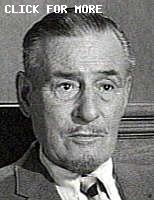 Opening
Starring Raymond Burr
in The Case of THE SIMPLE SIMON
Based upon characters created by Erle Stanley Gardner
Barbara Hale, William Hopper, Ray Collins
Trailing
Directed by Arthur Marks
Teleplay by Robert C. Dennis
Arthur Marks \ Art Seid | Producer
Gail Patrick Jackson | Executive Producer
Jackson Gillis | Associate Producer
Samuel Newman | Story Consultant
Raymond Burr as Perry Mason
Barbara Hale as Della Street
William Hopper as Paul Drake
Ray Collins as Lt. Tragg
Cast
Victor Buono as John Sylvester Fossette
Virginia Field as Ramona Carver
Tom Conway as Guy Penrose
Doug Lambert as Douglas McKenzie
James Stacy as Scott Everett
Donald Barry as Red Doyle
Malachi Throne as Sandifer
David Macklin as Dyker
Jay Barney as District Attorney
William Keene as Rogers
Douglas Evans as Clerk
Sherwood Keith as Ogden G. Kramer
Ted Stanhope as Maitre d'
Pepper Curtis as Waitress
Crew
"Perry Mason"
Director of Photography … Howard Schwartz, A.S.C.
Art Direction … Lewis Creber
Assistant Director … Gordon A. Webb
Film Editor … Al Clark, A.C.E
Casting … Harvey Clermont
Makeup … Irving Pringle
Hair Stylist … Annabell
Wardrobe Supervision … Ed McDermott, Evelyn Carruth
Set Decoration … Carl Biddiscombe
Properties … Ray Thompson
Production Sound Mixer … Herman Lewis
Script Supervision … Marshall Schlom
Theme Composed by … Fred Steiner
Automobiles Supplied by … Ford Motor Company
Perry Mason
Produced by the CBS Television Network in association with Paisano Productions
Veteran movie actor Tom Conway makes his only Perry appearance here as Guy Penrose. This would also be his final credited screen appearance as he would die at age 62 in 1967 from the effects of alcohol. Tom Conway is best known for the ten appearances he made in the 1940s playing the RKO detective "The Falcon." He is also known for being the brother of Academy Award-winning actor George Sanders. Submitted by PaulDrake 33, 12 September 2009.
+ Tom Conway co-starred with Barbara Hale in two episodes of "The Falcon" series -"The Falcon Out West" and "The Falcon in Hollywood," both in 1944. I suppose a nice reunion for them both, although it's sad reading about Conway's last years. Submitted by Robert-O, 26 March 2015
++ Yet another role, probably more familiar to viewers, was that of the strangely life-like ventriloquist's dummy - yes, the dummy...not the other way around - in the Alfred Hitchcock Presents episode The Glass Eye. That he could go, in only seven years, from playing a handsome man with a melodic voice, to the person in the picture(above), is graphic evidence of his problems. Notcom, 061419.
+++ Another interesting fact is that during the 1946–1947 season of The New Adventures of Sherlock Holmes radio show, Tom Conway was chosen for the difficult task of replacing Basil Rathbone as Sherlock Homes, alongside original Dr. Watson Nigel Bruce, and he played it very well. Submitted by Tragg, 29th July 2023.
Bus Driver: Don't forget about Donald "Red" Barry who played Mr. Doyle. Among his many credits he appeared in numerous westerns. He was one of several actors to play the part of Billy the Kid on film [I Shot Billy the Kid (1950)]. Submitted by H. Mason 3/25/15
This is somewhat unusual in that the Judge in Superior Court No.2 says not a word. This rarely happens on Perry. And we get to learn his name, Henry Trase (as printed on the door), which is also a rare happenstance. Submitted by gracenote, 2/18/2011.
+ It's actually Trask, with a k at the end. See the 2012 Paramount DVD at 34:46. Submitted by masonite, 12/6/12.
Also unusual is that the murder victim never utters a word either despite being in two scenes, one of which he is being directly addressed to by other characters. Submitted by Kenmore 7/26/2012
+In episode 179 - TCOT Skeleton's Closet - the judge had no lines and wasn't mentioned in the credits and another character didn't speak but was identified. Added by H. Mason 3/28/15
Victor Buono plays a very similar character type in TCOT Absent Artist, Episode #146. --Submitted by 10yearoldfan, 1 August 2014.
+Virginia Field kind of plays a similar role as in TCOT Prodigal Parent where she claims "I am your mother" and in this episode she claims "I am NOT your mother". HamBurger 9/3/2016
++ In re-watching these episodes recently I need to change my pronunciation of "mother" to "mudder". ;-) Added by HamBurger 05/7/2023
Star Trek Alert: Malachi Throne (Sandifer) played Commodore José I. Mendez in the original series Star Trek episode "The Menagerie, Part II". As seems inevitable, that Trek episode was chockful of other Perry alums: Jon Lormer, who appeared in 12 Perry episodes; John Hoyt, who appeared in five; Joseph Mell, a veteran of three episodes; and last but not beast, Janos Prohaska, who played the gorilla in the unforgettable TCOT Grinning Gorilla. That's five Perry alums in one Star Trek episode, not even counting Nimoy, Deforest Kelly, and George Takei. Almost half the cast had been in a Perry courtroom. And, serendipitously, "The Mengerie, Part II" takes the form of a trial. Submitted by MyFavoritePolarBear, 11/21/22.
CAR. The only motor vehicle in this episode is an intercity bus. We've previously seen the exact same bus in episodes 80, 99, 117 & 135:
a 1949-1952 Aerocoach P-372 in "Trailways" paint scheme (as in linked image) and a large sign "Simon Weatherly COMPANY FOUR" on each side. Trailways lettering is absent but fleet# "130" is visible at each top corner. Doc Rushing's identification and description is at Ep#80 TCOT Violent Village trivia.
The bus interior has notionally been converted to a lounge for the touring COMPANY FOUR. Most of the bus-interior scenes were not shot inside the P-372 but rather on an in-studio mock-up of a bus interior different from the P-372's. The episode opens as the bus arrives in Flagstaff: watch as the bus passes the camera and turns, noting the shape and wide spacing between the rear window halves. The rear window halves in the later bus-interior shots are different and have only a narrow separation. In the bus-interior shot with the camera facing forward at 31:13 the real bus is used: Aerocoach can be read backwards on the separator between the front entry steps and the passenger compartment. Added by Gary Woloski, 1/26/15.
+ What a beautiful bus! By the way, though, the lettering on the bus really does read 'The COMPANY of FOUR. The lowercase letters are a little swirly, that's all. Submitted by catyron, June 7th, 2018
Court: Actor Jay Barney was the prosecutor (Harry Clark) in episode 146 TCOT Absent Artist [Victor Buono was also in that story]. That case was in Port Harmony, approximately 120 miles from L.A. This time he was also away from the city as District Attorney in Santa Barbara, approximately 90 miles from L.A. Submitted by H. Mason 3/25/15
+I was hoping that Perry would have an opportunity to tear Prosecutor Clark down a bit after his obnoxious manner and his egregious fat-shaming of Mr. Fossette (Buono). Added by Vladimir Estragon, 5/8/2020.
This is the fifth of six PM appearances for English-born Virginia Field, whose father was a judge...MikeM. 1/12/2017
The murder - and so, presumably, the trial as well - takes place in Santa Barbara, but unfortunately the producers failed to use anything other than a generic establishing shot, thus depriving viewers a glimpse of its magnificent Spanish-themed courthouse (would the "Seaside Beach" venue have it's own Docent Council site ?? I doubt it !!) Notcom, 042417.
This is the only PM appearance for prolific character actor Malachi Throne, who was the son of Austro-Hungarian Jewish immigrants Samuel and Rebecca Throne...MikeM. 5/24/2018

"Repeat Performance, All Over Again." Virginia Field and Tom Conway, two of the four members of this episode's bus-travelling troupe who repeat performances of famous Shakespearean scenes, both appeared in 1947's "Repeat Performance," a melodramatic noir in which an actress--played by Joan Leslie--is given the opportunity to relive the past year of her life after having shot her husband on New Year's Eve. Submitted by BobH, 3 February 2020.
Comments

Edit
After an absence of four consecutive episodes, the sexy, sultry confidential secretary extraordinaire Ms. Della Street is back on the job! DellaFan is happy. She is the main reason I watch the show.
+Della was a Single, Career Woman Before the Women's Liberation Movement of the '60s; the character is relatively overlooked when contrasted with Star Trek's Lt. Uhura, another trailblazing character. Mike Bedard 3.23.15
Virginia Field is looking awfully good for a 46-year-old woman. I'm suspecting she had a "life-style lift." Submitted by 65tosspowertrap, 12/14/2013.
+ In 1964, 65tosspowertrap? Billie Burke was 55 when she played Glinda The Witch of the North. Perhaps some people don't wrinkle much. IMDB says "Columnist Walter Winchell dubbed [Field] 'the most beautiful blonde in the world'". Submitted by DyNama, 3/14/2014.
+ Compare what she looks like in this episode to what she looked like six years earlier in TCOT Prodigal Parent. I'm not criticizing her. I think she looks terrific. Submitted by 65tosspowertrap, 4-25-14.
In the previous show, "Woeful Widower", we heard but never saw the victim. In this show, we see but never hear the victim. And one of the main characters, Simon Weatherly, doesn't appear at all. DOD 02/25/21
That's entertainment? I can't imagine watching people read Shakespeare from lecterns, no props, no costumes, no action, for very long.
I'd say it is entertainment, indeed. Shakespeare's language is beautiful. Those who attend such a reading would almost certainly be quite familiar with the works, and look forward to hearing their own favorites. I would enjoy going, or even being a part of a company like this. Without the intrigue, perhaps. Rickapolis 02/25/21
I think the dialog in this episode is well-written. I especially like the character of Guy Penrose (Tom Conway).
+ I liked the script too. Conway was great. I also liked Victor Buono as a weird hybrid between Frank Morgan as the Wizard of Oz and Bob Keeshan as Captain Kangaroo! Submitted by catyron, June 7th, 2018
I love the line Ramona says at the end of the episode: "We live in a pagan society...but is it really so wrong to kill a critic?" It's interesting she refers to society as pagan in 1964. Submitted by DyNama, 3/14/2014.
+ My reaction was quite different. Although it was perfectly illustrative of her character, and in some ways a welcome antidote to the tendency for the show - particularly in later years - to become sanctimonious, the glib reaction to it - both onscreen and off - seems a clear violation of the Television Code ("The condoning of crime...in a frivolous, cynical or callous manner is unacceptable...The presentation of murder...shall not be presented as justifiable.") For all the daring things that PM did that got noticed, this seems to be one that didn't.
A little shocked, Notcom 061419.
On the bus to Santa Barbara, Mr. Penrose seemed to know a lot about Mr. Kramer. Can we assume Penrose got the information from Mr. Everett? Kramer was said to be a part-time drama teacher yet he had his own office. Not bad for an adjunct. Submitted by H. Mason 3/25/15
When talking to Perry, Mr. Penrose said: "We call ourselves the Company of Four for good reason. See no evil, hear no evil, speak no evil."
Perry said: "That's only three."
Why did they need four reasons to call themselves the Company of Four? Was each reason supposed to represent a member? Submitted by H. Mason 3/25/15
Exactly what happened between Kramer and Ramona? In one of his reviews he supposedly compared Ramona to the mythological figure Medea who was responsible for several deaths including her two sons. Did Kramer try to say Ramona had an abortion? Kramer lost his job as a Broadway critic because of something he wrote or did possibly involving Ramona. That would seem to be a motive for him to kill her. After many years Ramona still held a grudge against Kramer for whatever he did. Submitted by H. Mason 3/25/15
As the troupe enters the hotel in Santa Barbara, Fossette spots Kramer and mutters "beast in view". This may be a reference to a very popular mystery novel of the same name by Margaret Millar that came out in 1956, and was anthologized on "The Alfred Hitchcock Hour" just a month before this episode aired. Margaret Millar was married to Ross McDonald, author of the Lew Archer novels. DOD 1/18/18
In football parlance, John Sylvester Fossette called an audible. Otto Gervaert, 2/25/21.
<< Woeful Widower | Episodes | Illicit Illusion >>