Show18
<< Sun Bather's Diary | Episodes | Haunted Husband >>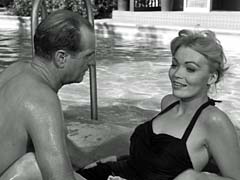 #18: The Case of the
Cautious Coquette
Original Airdate: 01/18/58
From The Perry Mason TV Show Book
A double murder, a hit-and-run driver, a secret marriage, and a missing witness keep Perry very busy.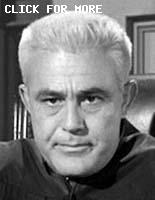 Opening
Starring Raymond Burr
in Erle Stanley Gardner's
The Case of Cautious Coquette
Barbara Hale, William Hopper, William Talman, Ray Collins
Trailing
Directed by Laslo Benedek
Teleplay by Leo Townsend and Gene Wang
Produced by CBS Television in association with Paisano Productions
Gail Patrick Jackson | Executive Producer
Raymond Burr as Perry Mason
Barbara Hale as Della Street
William Hopper as Paul Drake
William Talman as Hamilton Burger
Ray Collins as Lt. Tragg
Cast
Virginia Gregg as Sheila Cromwell
Donald Randolph as Steven Argyle
Kipp Hamilton as Elaine Barton
Harry Jackson as Harry Pitkin
Chester Stratton as Bates
Sid Clute as Frederick Arms
James Seay as Ross Hollister
Sydney Smith as Judge Osborn
K. L. Smith as Joe Raymond
Brett Halsey as Robert Finchley
Ed Hinton as Sheriff Mark Daley
Stephen Ellsworth as Sgt. Kenny
Ralph Sanford as Pat
Jeanne Bates as Western Union Clerk
Paul Hahn as Sgt. Davis
Weaver Levy as Jimmy
Jack Gargan as Court Clerk

Uncredited Actors
Lee Miller as Courtroom Spectator
CARS: 1957 Cadillac convertible, black w/ black & white int., top down (Mason), 1956 Corvette, white, top down (Drake), 1957 Cadillac series 75 limo, light color. From The Cars by Greg Cockerill.
Actually, the light colored Cadillac (license JPE098) is a 1956 Sedan De Ville as seen at the country club, along with a 1957 Buick Roadmaster convertible. Steven Argyle's limo is a dark '57 Cadillac. Odd that Harry Pitkin would (falsely) claim he found the right front fender damaged while parked in Beverly Hills. Seems unlikely. Joe B. 02/24/2021
Uncredited Actors: Lee Miller as a courtroom spectator on Perry's side. submitted by BigBill767, Nov 12, 2016.
Sightings: Distinguished Gentleman #1 is the court reporter. Sasha Magaloff is next to Sheila in court. Submitted by Bigbill767, Nov 12, 2016.
+ "Sasha Magaloff" is now known to be the actor Mitchell Rhein. Submitted by catyron, November 20, 2020.
Correction: Despite being driven by a uniformed chauffeur, that '57 Caddy is merely a Series Sixty Special. Submitted by francis, 5/17/13.
+ California & 5G were Above the JPE 098 on the plate. Mike Bedard 4.14.15
++ Speaking of cars, at the 38 minute mark of the DVD of this episode, Perry is at the country club talking to Sheila Cromwell. If you look over her right shoulder you can see the 1957 white Corvette parked at the club that Paul drives later in the show. Submitted by PaulDrake 33, 14 May 2009.
The background music for the pool scene can be heard as a song playing in the murder room and elsewhere in #85, TCO Paul Drake's Dilemma. Submitted by Charles Richmond, 3/4/2005.
+ The background music for the pool scene mentioned above, is also in another three episodes: Crimson Kiss, Fan Dancer and Crying Cherub. Would love to know the composer/artist.
++ The music that Steven Argyle is playing on his organ when Perry makes his second visit sounds like the Moonlight Sonata by Beethoven.
Virginia Greg makes the first of five appearances on Perry playing Sheila Cromwell. Virginia Greg was a prolific old time radio actress, and a favorite of Jack Webb. She appeared 10 times on the original Dragnet, 16 times on Dragnet 1967, and even in the Dragnet movie. Submitted by PaulDrake 33, 14 May 2009.
Sadly, Kipp Hamilton who played Elaine Barton (Pitkin) in this one, was diagnosed with and had a long battle with breast cancer, and died at the young age of 45 on January 29, 1981 at her home in Beverly Hills, California. Submitted by mesave31, 04/14/15.
Kipp Hamilton did leave us too early, but at least she got to perform "The Words Get Stuck in My Throat" in the Russ Tamblyn movie sensation, "War of the Gargantuas." Ed Zoerner, 1/12/23.
The Pitkin Principle: Erle Stanley Gardner had a knack, in the original novels, for creating character names that were highly unusual, to say the least. This was often accomplished by giving a character two surnames, one of which became the character's first name. In Gardner's "TCOT Cautious Coquette," for example, the chauffeur's name was Hartwell Pitkin. The producers and/or writers of the series probably thought that many of these names were so preposterous that, when they adapted the novels for TV, they often gave the characters actual first names. Thus, Hartwell Pitkin becomes Harry Pitkin in this episode. Submitted by BobH, 8 January 2016.
+ "Pitkin Cubed." Perhaps ESG's best use of the Pitkin Principle is found in "TCOT Phantom Fortune" (1964)--a later novel never adapted for TV. In that novel, the blackmailing murder victim's name is Collister Damon Gideon. ESG succeeded not only in giving the character three surnames, but in making his first name the least likely first name of the three. Submitted by BobH, 8 April 2017.
++ "And a Bit of Justice Served?" One also wonders whether ESG took this opportunity to get even with the show's producers for having created the incredibly annoying David Gideon character several years earlier by bumping off a possible near-relation--C. Damon Gideon. Submitted by BobH, 8 April 2017.
+++ Speaking of the Pitkin Principle: The episode has a very Pitkin-like actor in it -- Weaver Levy, who plays Jimmy.
Syndication cuts: Mason driving to Elaine's apartment; at the hospital Bates offering $3500, Argyle adding $1000, Finchley accepting; most of Tragg at Elaine's apartment [This is a strange edit. The scene segues from Mason calling Tragg on the phone to Tragg sitting in Elaine's apartment holding the gun with he and Mason staring at each other without saying a word to the scene with Tragg getting the report on the fingerprints.]; Drake at Argyle's place; Drake traveling to Halsey, seeing the telegrams on the floor through the window.
Additional Hallmark cuts: Harry Pitkin bribing Pat at the country club; the short scene of Tragg at Elaine's apartment; Tragg getting the report on the fingerprints on the gun. Submitted by Wiseguy70005, 7/09/12.2017
+ Thankfully, most of these scenes were restored in the MeTV airing. jfh 11May2017.
When Ray Collins was ill his name remained in the credits until he died in 1965. On Cagney & Lacey, actor Sid(ney) Clute (Frederick Arms in this episode) remained in the credits also while ill but his name remained in the credits for the rest of the series even after his death. Submitted by Wiseguy70005, 7/09/12.
Unlike the previous episode "Sun Bather's Diary" Mason's phone number does not appear in the newspaper ad. Submitted by Wiseguy70005, 7/09/12.
We don't see Sheila step down from the stand after her second testimony. We do see two spectators sitting next to each other behind Burger while the judge tells Burger to examine her testimony for perjury and the next witness, the sheriff, being called to the stand. We next see Sheila when Paul looks at her while the sheriff is testifying. She is seen behind Burger sitting between the two spectators who were previously sitting next to each other. So how did she get there without being seen on camera? Submitted by Wiseguy70005, 10/28/13.
Unsolved mysteries: Perry and Paul did not discover the identity of the driver who hit Robert Finchley. Submitted by H. Mason 10/1/14
May 3rd is a very eventful day. This is only episode 18 and is (at least) the third time that date is mentioned. In episode 3, "The Nervous Accomplice," the murder took place on May 3rd. In the previous episode, "The Sun Bather's Diary," the bank robbery occurred on that date. In this episode Mrs. Cromwell last saw Hollister on May 3rd when she came by to pick up the company books. Submitted by Wiseguy70005, 1/20/15.
+ The Sheriff testified that it had to be May 3rd because the evidence pointed to a High Tide. Mike Bedard 4.14.15
The price of the 15-word Telegram was $1.15 + .12 Tax. Mike Bedard 4.14.15
Donald Randolph was born in South Africa in 1906...MikeM. 8/2/2016
Alfred Hitchcock Psycho Mother - Virginia Gregg was the voice for Norman Bates Mother in the 1960 classic movie Psycho. Submitted by BigBill767, Nov 13, 2016.
+ She continued as the voice of Norma Bates in Psycho II and in Psycho III. jfh 27May2019.
This is the only PM writing credit (shared with Gene Wang) for Leo Townsend, who was exposed as a member of the Communist Party during the HUAC investigation in the 1950s. After consulting with his employer, Warner Brothers, Townsend agreed to testify before the committee and give the names of other "leftists" in order to keep his job...MikeM. 5/15/2018
Gavel Tally - After Sheila Cromwell breaks down under Perry's grilling, a hubbub breaks out in court and the judge gavels court to "order". OLEF641 11/27/21
Comments

Edit
From the check Perry gives Elaine Barton, we see he is banking at Los Angeles Trust and Savings at 6th and Main. Perry's office is (really) at 550 S. Flower Street at Sixth. Look here, and here. So, I guess, the bank is relatively close to that locale. It's even closer, I think, to 561 S. Spring where the Los Angeles Trust and Savings building is located. See here, and here. The check is re: Robert Finchley Acct. It's for $500.00. That's about $3,675.17 today. We also see Perry's signature. Is this the only time we see it in the series? The check is dated 5/10. N.b., the detective report from Apex on Elaine Barton is also dated May. Submitted by billp 1/1/2009.
+ Did Perry ask for a refund from Elaine since Mr. Argyle was not the driver of the car that hit Robert Finchley? Added by H. Mason 10/1/14
The $3500 settlement that Finchley gets from Bates and Argyle would be about $25,726.21 today. Later on, Bates wants his contribution, $2500, back. That $2500 is worth about $18,375.87. The $76.41 that Robert Finchley has in the bank would be $561.64 today. Submitted by billp 1/1/2009.
Argyle stole $187,000 from the company. That would be about $1,374,514.71 today. Submitted by billp 1/1/2009.
It is implied throughout the show that Sheila Cromwell is in love with Ross Hollister, and Kipp Hamilton says as much to Mr. Hollister. However when Sheila is on the witness stand you can clearly see she is wearing a wedding band, and Perry continually refers to her as Mrs. Cromwell. Maybe she was a widow, however you would think if she were serious about Ross Hollister, she would take off the ring. Submitted by PaulDrake 33, 14 May 2009.
+ Kipp clearly says that Sheila is a "rich widow" in the early poolside scene. Submitted by katest 4/27/2011.
++ Sheila also testifies about Ross: "Before my husband died, he brought him into the business." Submitted by Wiseguy70005, 7/09/12.
Was Perry Mason sponsored by an instant coffee company? Elaine specifically mentioned that she was making instant coffee and Perry commented that it was good. Submitted by Wiseguy70005, 7/09/12.
+ He actually said it was "it was good, too," alluding to the "fine performance" he also thanked her for. It was more a comment on her credibility than product placement, especially since there was no brand visible or mentioned. Submitted by francis, 5/17/13
++ They wouldn't have to show or mention the brand. When Welch's Grape Juice sponsored The Flintstones Pebbles would be offered grape juice by Wilma. Although no brand was mentioned it was obviously supposed to be Welch's because of the visible sponsor. The point wasn't Perry's response but that it was emphasized that it was instant coffee in the first place. Submitted by Wiseguy70005, 5/19/13.
+++ I think that was mentioned because she had just awoken and hadn't time to make regular coffee. The thrust of Perry's remark was his disbelief of her "performance." Submitted by francis, 6/04/14.

Did Perry change Ties between his office & her apartment? Mike Bedard 4.14.15
This episode marks the first appearance of one of my favorite recurring Perry Mason character actors--Harry Jackson. Although he usually plays shady characters, there is something likable about him. His acting seems effortless and natural, as if he's not acting at all. Submitted by 65tosspowertrap, 18 April 2014.
+ Henry Conrad Jackson (1923-73) has 46 IMDb Actor credits; his 7 Perry appearances were his last: Cautious Coquette ('58), SARDONIC SERGEANT/my Favorite episode, Jaded Joker, Wary Wildcatter, Provocative Protege, Poison Pen-Pal & Velvet Claws ('63). Blackmail was the MODUS OPERANDI of his characters. Mike Bedard 4.14.15
There were a few shows with juries, but the cost became an impediment, so the show hewed to the book's idea of the "preliminary hearing." Of course, the hearings are absurd in the show; in actual life, a court may have a dozen prelims in a day to get through (most arrests in state courts are without an indictment), and these drawn - out dramas in PM taking days just to determine (a) whether a crime has been committed and (b) whether there is probable cause to hold defendant for trial, would never be tolerated. cgraul 8.2.2016
+ "Cost" is the oft-given reason why so few PM's featured a jury, but I suspect that is something of an urban legend: the producers, after all, never minded the cost of the extras filling the spectator's gallery, even though that contributes nothing to the show, and is not plausible (except for the more celebrated defendants); nor is actually showing a jury necessary, since they can be presumed to be just outside of camera range (though this requires careful framing of shots); and many/most of the books themselves were juryless, even though, obviously, there is no cost at all involved for a book. I think the real reason for the reliance on prelims was their relatively relaxed nature - whether real or just perceived - and the greater freedom this afforded for, as Hamilton would say, Perry's "parlour tricks". Proposed by Notcom, 080316.
I noticed the full room of spectators in the court. So the cost of extras didn't seem to be an issue, at least in this episode. Surely they could have alluded to a jury, or shown a shot from behind the jury box, showing the back of 5-6 jurors who could later be courtroom spectators. But I suppose the preliminary hearing also would give a reason why the case was being heard so soon after the murder. And Perry's cases never need a jury--he always solves the crime and gets a confession.--yelocab 01NOV19
+ It was established several times in the show that Perry is a famous attorney in Los Angeles. Perhaps his hearings are far better attended by spectators than those of other attorneys. People want to watch him break someone down on the witness stand, just like we do. submitted by vgy7ujm 16 January 2021.
I believe that filming most of these shows as hearings without a jury had more to do with camera placement. As the set is designed, any jury would be in the way of the action. DOD 06/09/20
One of my top ten episodes, with a tidy plot, satisfying villain and victim (well, one of them), and always welcome appearances by Harry Jackson and the marvelous Virginia Gregg. As usual, there are a few questions: How did our killer know Hollister had a key to Elaine's apartment? How did he arrange to kill Harry there, and with Elaine's gun? Why the elaborate ruse of putting that license number in Elaine's address book? And wouldn't Sheila have been very concerned at no reply to her many telegrams to Hollister?
Mrs Cromwell changes hats but not her dress between her appearances on the witness stand. Those corner knick-knack shelves in Elaine's apt, as well as the wall hung one by the door, would become some of the most used props in the series. DOD 05 18 18
+ Actually, she does change dresses. The first one actually appears to be a suit; the top is open at the neck with a tie at the bustline and a blouse underneath. The next morning she's in a dress, with a mandarin-ish collar, that buttons all the way up to the neck. There are other details as well, but no need to go on . . OLEF641 10/22/2020
Boy, Perry's behaviour in the early seasons is so much rougher and less proper than in the later ones! I find it shocking that he would use that key sent to him anonymously to enter someone's apartment under those circumstances. And he didn't seem a bit concerned when he found that gun in her drawer. This is the hard-boiled world of the novels! Submitted by JazzBaby, 7/5/2019.
+ And the title "Mr." is often missing in the early episodes. It's "Mason" or "Burger" not "Mr. Mason", in conversations. Joe B. 12/20/2019
Time flies, but doesn't speak IMHO this episode could have benefitted greatly from a title card ("One Week Later"), or perhaps the old standby of a montage of flipping calendar pages, after the pool scene. Specifically the audience would understand that the accident - and all that relates to it - hasn't happened yet. The way the scenes are run together, the impression is just the opposite. (This may have been deliberate, as it contributes to the element of surprise during the trial, but it strikes me as not quite playing fair). Notcom 110521.

Too Clever for your own good, Steven tells Sheila, and then promptly finds the tables turned (PM would later introduce us to the phrase "Hoisted by his own petard" to describe such situations). But here his problem seems to be not so much the usual trope of fixating on minutiae (but still missing something crucial), as much as a general dumbness: rather than simply making an anonymous call, he chooses to involve in his ruse someone he denies knowing, yet who is connected to him in two separate ways (as the girlfriend of his business partner AND the wife of his employee). And of course his whole elaborate alibi scheme serves little purpose, since he has earlier done something that prevented an exact determination of time of death...he dumped the body in the ocean. Notcom, 052719.
When Harry tips the doorman, he says "you should use it to buy a memory card," which brings to mind the SD cards used in digital cameras these days. Wonder what he meant by "memory card"... --yelocab 01NOV19
+ He actually says "memory course" but kinda throws the line away, so "course" is not too clearly said and somewhat muffled by the crackling of the paper bag. OLEF641 10/22/2020
Perry seems optimistic that a murder of in LA would appear in Canadian newspapers. (When told that a man--who might be interested that there was a murder--was in Canada, he replies: "There are no newspapers in Canada?")--yelocab 01NOV19
+ This line is especially funny to me because it was spoken by the Canadian-born Raymond Burr. Submitted by catyron,November 20, 2020.
When the insurance man tells the guy in the hospital: "Do you know what this accident could cost my company?" I wondered, isn't that what insurance companies do? Pay someone who is injured in an accident? --yelocab 01NOV19
<< Sun Bather's Diary | Episodes | Haunted Husband >>