Show240
<< Grinning Gorilla | Episodes | Mischievous Doll >>
#240: The Case of the
Wrongful Writ
Original Airdate: 05/06/65
From The Perry Mason TV Show Book (Revised)
When lawyer Ward Toyama is contacted by a man claiming to be an agent of the Central Defense Intelligence Bureau (CDIB), he finds himself tangled up not only in an illegal gun-running operation but in a murder on the high seas.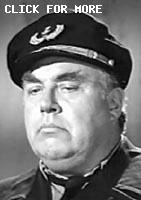 Opening
Starring Raymond Burr
in The Case of THE WRONGFUL WRIT
Based upon characters created by Erle Stanley Gardner
Barbara Hale, William Hopper, William Talman, Ray Collins
Trailing
Directed by Richard Kinon
Written by Samuel Newman
Arthur Marks \ Art Seid | Producers
Gail Patrick Jackson | Executive Producer
Jackson Gillis | Associate Producer
Samuel Newman | Story Consultant
Raymond Burr as Perry Mason
Barbara Hale as Della Street
William Hopper as Paul Drake
William Talman as Hamilton Burger
Ray Collins as Lt. Tragg
Wesley Lau as Lt. Anderson
Music Composed by Richard Shores
Music Conducted by Herschel Burke Gilbert
Cast
James Shigeta as Ward Toyama
Philip Abbott as Harry Grant
Peter Whitney as Capt. Otto Varnum
Bobby Troup as Smitty
Katherine Squire as Esther Norden
Douglas Henderson as Frank Jones
Henry Beckman as Albert King
Nobu McCarthy as Sally Choshi
Francine York as Ursula Quigley
Bill Zuckert as Judge Simpson
Douglas Evans as Judge
Uncredited Actors
Chuck Hamilton as Lecture Guest, Courtroom Spectator
Arthur Tovey as Lecture Guest, Courtroom Spectator
Crew
Director of Photography … John M. Nickolaus, Jr.
Art Direction … Lewis Creber
Assistant Director … Robert G. Stone
Film Editor … Richard H. Cahoon, A.C.E.
Casting … Harvey Clermont
Makeup … Irving Pringle
Hair Stylist … Annabell
Wardrobe Supervision … Ed McDermott, Evelyn Carruth
Set Decoration … Carl Biddiscombe
Properties … Ray Thompson
Production Sound Mixer … Herman Lewis
Script Supervision … Marshall Schlom
Theme Composed by … Fred Steiner
Automobiles Supplied by … Ford Motor Company
Perry Mason
Produced by the CBS Television Network in association with Paisano Productions
James Shigeta (Ward Toyama) and Nobu McCarthy (Sally Choshi) also appear together, with Jack Lord, in a film entitled Walk Like a Dragon. It's a rather rarely seen film; at least, I haven't seen it broadcast on network for over 30 plus years or ever on cable! It's set in the American West…but it is not a typical Western! Posted by Mike Reese, 2/8/2010.
+ "Walk Like A Dragon" is in the Turner Classic Movie collection. Their website may indicate when it will next be shown on TCM...MikeM. 7/13/2018
Uncredited Actors: This espiode has two of them. Chuck Hamilton, who played a postal inspector in TCOT Posthumous Painter, appears briefly as a guest at Perry Mason's lecture at the criminal law symposium, and later as an observer in the courtroom. The other is Arthur Tovey, once dubbed the King of Extras, who also plays a lecture guest and a courtroom spectator. In 1984 People magazine wrote an article on this "best-known unknown." Submitted by gracenote, 5/5/2011.
The Curious Coffee Set appears on board the dining room of the S.S. Thomas Norden. Submitted by gracenote, 5/5/2011.
Sightings: Our "Miss Carmody" sits behind Toyama at Perry's lecture; a true fan, later she watches Perry at the evidentiary hearing. Submitted by gracenote, 5/5/2011.
+ It looks to me also that Miss Carmody had a new job as stenographer during the Habeus Corpus hearing on board the ship. Submitted by Clothears 9/9/20.
For the penultimate time this season, Ray Collins receives billing as Lt. Tragg, but makes no appearance. Submitted by gracenote, 5/6/2011.
The syndicated version of this episode, or at least the one the local station showed recently, had a bottle of Prell Shampoo displayed in the closing credits, Usually the sponsor's products are removed from reruns. Submitted by Wiseguy70005, 6/17/12.
+ In the butchered syndicated version which I just saw on MeTV, that little bottle of Prell was on screen for longer than Nobu McCarthy, which is a shame, since the former Miss Tokyo was seriously gorgeous. Submitted by 65tosspowertrap, 1-22-2014.
++ I much agree with 65tosspowertrap, above. I knew a girl in high school who looked a lot like the lovely Miss McCarthy...yes, I had a crush on her, and yes, she knew about it! Submitted by MikeReese, 6/14/2017.
+++ I just saw MeTV too and I do not think I've ever noticed any sponsored items there before, but saw this and noticed you already commented! I will pay more attention when I read the info from THIS great website! ;-> submitted by mesave31, 02/05/15
Philip Abbott played Assistant Director Arthur Ward in "The FBI" from 1965-74 [241 episodes: IMDb]. Mike Bedard 5.26.16.
No B-Flats, but High Seas Bobby Troup makes his third and final appearance here, notable - as it were - for his not portraying a musician. Punned by Notcom, 052716.
+ I imagine many people knew him best from his starring role as Dr. Joe Early on the 1972-1978 series Emergency!, where he played opposite, among others, his wife Julie London, who was a singer. They met when he produced her hit song Cry Me A River in the late '50s. OLEF641 8/27/21
This is the third of three PM appearances for Katherine Squire (Esther Norden), who was married to George Mitchell, the cranky old survivor of "The Andromeda Strain" movie...MikeM. 3/2/2017
This is the ninth of ten PM credits for Douglas Evans, but only his first listing as "Judge". He was a "Magistrate" in his eighth appearance, and would be a "Judge" again in his tenth and final appearance...MikeM. 3/8/2018
This is the third of three PM appearances for Peter Whitney (Capt. Otto Varnum), who played Lafayette 'Lafe' Crick on four 1964 episodes of "The Beverly Hillbillies".
+ Peter Whitney died of a heart attack in Santa Barbara CA in 1972, age 55...MikeM. 7/13/2018
Comments

Edit
Most PM episodes avoid mentioning specific years when referring to specific dates of incidents ("March 14th of last year", "October 4th of this year", etc.). Perry cites a Supreme Court case regarding libel as being decided March of 1964. This was New York Times Corporation v. Sullivan. Submitted by Chief Kurtz 13 January 2022.
Charlie Rose asked Raymond Burr why Perry Mason ran for 9 years. Raymond replied that people are interested in "our form of justice" and that minorities saw it as "their show" because PM prominently featured Asian, Black, & Female characters (PM 50th Anniversary Edition Special Features). Mike Bedard 2.5.15.
+ And in addition to the Asian-American characters, we had a return -- after months -- to having an African American courtroom spectator. Submitted by catyron, July 13th, 2018
"Nightwatch 10-16-1985" Interviewer
CR: "What was the MAGIC of it?"
RB: "The audience wanted to believe in our court system...still the best in the world...It was even an important show in foreign countries where they have the Napoleonic Code rather than the Anglo-Saxon code...some of the shows in the United States helped change the laws in those countries." Mike Bedard 2.23.15.
Douglas Henderson (Frank Jones) is best known for another role with Cold War associations in The Manchurian Candidate.
This may be the most technically dense episode, stuffed with a lot of admiralty law and shipping regulation. Still, it is a welcome switch from our last, and possibly worst, episode "TCOT Grinning Gorilla". DOD 3/8/18
"To define and punish piracies and felonies committed ON THE HIGH SEAS" is a Congressional power under the Constitution [Article 1, Section 8]. Mike Bedard 5.26.16 MeTV airing.
Back to the corrupted variation of the end credit music. Sigh. Submitted by catyron, July 13th, 2018
The Bamboo Curtain Closes in all of PM's 271 episodes there were only two defendants - out of the >271 - who weren't white: in ep 189 TCOT Floating Stones Irene Tsu played a Chinese female, and here we have a Japanese male. Male and female...China and Japan...much like a Taijitu, balanced and complementary. And thus the show's most visible efforts at diversity - modest by today's standards but somewhat daring for early 60's television - were over. Notcom, 080219.
+ In addition to the two episodes mentioned by Notcom, both "TCOT Caretaker's Cat" (#58) and "TCOT Blushing Pearls" (#73) had defendants--Benson Fong and Nobu McCarthy, respectively--of Asian descent. Submitted by BobH,3 August 2019).
Goof: As Perry explains the basis of his writ to move the case to federal district court, Hamilton says, " Why, that's ridiculous! You know better than that, Perry!" To which Perry replies, "Yes I do, and so will you tomorrow morning." jfh 15Apr2021
<< Grinning Gorilla | Episodes | Mischievous Doll >>