<< Festive Felon | Episodes | Bouncing Boomerang >>
#191: The Case of the
Devious Delinquent
Original Airdate: 12/05/63
From The Perry Mason TV Show Book
Tim Balfour is a troubled youth who collects speeding tickets the way other people collect stamps. Things aren't entirely bad for him, especially since his wealthy grandfather has recently written Tim into his will. However, when the boy gets into a struggle with a guy named Chick over some shakedown money, Tim finds himself involved in a murder that only Perry and very few others believe he didn't commit.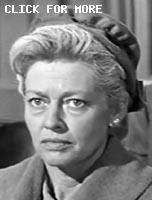 Opening
Starring Raymond Burr
in The Case of THE DEVIOUS DELINQUENT
Based upon characters created by Erle Stanley Gardner
Barbara Hale, William Hopper, William Talman, Ray Collins
Trailing
Directed by Irving J. Moore
Written by Robb White
Art Seid | Producer
Gail Patrick Jackson | Executive Producer
Jackson Gillis | Associate Producer
Samuel Newman | Story Consultant
Raymond Burr as Perry Mason
Barbara Hale as Della Street
William Hopper as Paul Drake
William Talman as Hamilton Burger
Ray Collins as Lt. Tragg
Wesley Lau as Lt. Anderson
Cast
John Washbrook as Tim Balfour
David Winters as Chick Montana
Virginia Christine as Edith Summers
Otto Kruger as Timothy Balfour, Sr.
Barton MacLane as Harold Minter
Frances Rafferty as Miss Adler
David Lewis as Luke Balfour
Kenneth MacDonald as Judge
Hal Baylor as Proprietor
Jon Lormer as Medical Examiner
John Harmon as Expert
William Benedict as Old Man
David Clegg as Greasy Neal
John Mitchum as Operator
John McKee as Officer
Uncredited Actors
Bert Stevens as Pedestrian
Don Anderson as Sheriff's Deputy and Courtroom Bailiff.
Character Names: Chick Montana's real name is Charles. Submitted by gracenote, 2/26/2011.
+ A wealthy BALFOUR FAMILY is also featured in TCOT Lucky Loser (S2/E2, #41: 9.27.58). Mike Bedard 3.5.15.
+ Not only are the family names the same, but so are many of the plot elements, including an ailing grandfather and a staged auto accident. Notcom, 032216.
Case of the B surnames In this episode, we have the Balfour surname. There are many episodes this season with surnames beginning with the letter B. Submitted by Perry Baby 9/2/16
This episode along with TCOT Grumbling Grandfather feature both Otto Kruger and Frances Rafferty. HamBurger 8/13/2016
Sightings/Uncredited Actors: That's likely Bert Stevens walking with a lady in front of Hart's Liquor Locker in the opening scene. And the terrified proprietor (Hart himself?) may be none other than Distinguished Gentleman #1…sans toupee! As for definite sightings, Don Anderson guards the door to the room where Mason confers with his client. Pencil Mustache Man is in his usual seat in the courtroom gallery, along with "Miss Carmody", Quiet Old Man #1, and the long-absent Distinguished Lady #3. That's not to mention a revisit by Distinguished Gentleman #1, this time with his hairpiece. Submitted by gracenote, 2/26/2011.
+Don Anderson guards the courtroom window as a bailiff. The Thin Man makes several appearances at the Balfour Industries Office as he is seen entering the building and later walking down the hallway. He later watches the courtroom activities from Perry's side. Miss Carmody must have had business at Balfour as she is seen leaving the building. Submitted by BigBill767, 6/18/2016.
Yet again, no Tragg despite billing. Submitted by gracenote, 2/26/2011.
Paul's Phone: For the third time we saw Paul Drake use his car phone. (See episodes 107 and 157). Submitted by H. Mason 3/5/15
Paul's Man: Paul called the operative helping him follow Tim by the name "Pete". In episode 86 TCOT Mythical Monkeys he used a man named Pete Kelton. Submitted by H. Mason 3/5/15
The Drunk: William Benedict was a prolific bit player. He was not one of the original Dead End Kids but appeared in some of their movie and the combination films as one of The Little Tough Guys. He reappeared later with the guys as one of The East Side Kids late in the series playing a member of the gang with his character's name changed in some of the films. He then appeared in the first 24 (of 48) Bowery Boys films as "Whitey". Submitted by H. Mason 3/5/15
This is the first of five PM directing credits for Irving Moore, who would direct 52 episodes of Dallas and 58 episodes of Dynasty...MikeM. 12/23/2016
This is the second of two PM appearances for Frances Rafferty, who appeared as a pinup girl in "Yank" magazine during World War II...MikeM. 3/31/2017
Comments

Edit
The character name "Greasy Neal" must be a play on the name of the famous football coach, Alfred Earle "Greasy" Neale. Submitted by Ed Zoerner, 5/11/2009.
The Summary exaggerates a bit. As Mason points out to Luke Balfour, the sum total of young Tim's police record is two speeding tickets and one charge of reckless driving. Submitted by gracenote, 2/26/2011.
Dollar Bill: Notice the Silver Certificate bill that Luke offered to Tim. This show was made just about the time the government started to issue the Federal Reserve Note in $1 denominations. Submitted by H. Mason 3/11/15 - revised 4/1/15

The conclusion is really frustrating. How in the world did Mason come up with all of Edith's machinations? How did she alienate all those people? How would anyone, especially Mason figure that out? Too many questions are left unanswered. It feels a little phony. Submitted by gracenote, 2/26/2011.
<< Festive Felon | Episodes | Bouncing Boomerang >>