Show187
<< Decadent Dean | Episodes | Bigamous Spouse >>
#187: The Case of the
Reluctant Model
Original Airdate: 10/31/63
From The Perry Mason TV Show Book
Someone actually puts one over on Perry in this episode. When wealthy art connoisseur Otto Olney throws a party to celebrate his purchasing a rare painting by Gauguin, he is furious when a party guest named Durant says that the painting is actually a fake.
Perry comes up with a plan to have Olney sue Durant for libel. But here's where Perry's been had. Durant claims he never said anything about the painting and the only witness, a woman named Maxine, agrees.* When Perry tries to get in touch with her, he learns she's left for an art school and won't testify. Since he can't catch up with her, he tries her apartment for a clue and finds the dead body of Colin Durant, fully clothed, in Maxine's shower. The police get to Maxine when Paul does and arrest her for the murder of Colin Durant. Perry takes the case and is thrust into the world of art collectors and art forgers.
* Webmaster's Note: Joel Peebles notes that Maxine did not agree. In fact, she gave Mason an affidavit stating that Durant did tell her that the Gauguin was a forgery.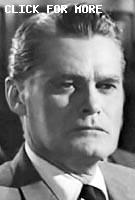 Opening
Starring Raymond Burr
in Erle Stanley Gardner's
The Case of THE RELUCTANT MODEL
Barbara Hale, William Hopper, William Talman, Ray Collins
Trailing
Directed by Jesse Hibbs
Teleplay by Jonathan Latimer
Art Seid | Producer
Gail Patrick Jackson | Executive Producer
Jackson Gillis | Associate Producer
Samuel Newman | Story Consultant
Raymond Burr as Perry Mason
Barbara Hale as Della Street
William Hopper as Paul Drake
William Talman as Hamilton Burger
Ray Collins as Lt. Tragg
Wesley Lau as Lt. Anderson
Cast
John Larkin as Otto Olney
Robert Brown as Goring Gilbert
Joanna Moore as Grace Olney
Margaret Hayes as Leslie Rankin
John Dall as Colin Durant
Erin O'Donnell as Maxine Lindsay
Carl Prickett as Oscar Pickering
Charles Irving as Judge
Shirley Mitchell as Ticket Woman
Kitty Kelly as Agnes Newton
Walter Mathews as First Reporter
Dick Garton as Second Reporter
Noel Drayton as Art Expert
Ida Mae McKenzie as Housewife
Julia Faye Thomas as Assistant In Art Gallery
Lee Miller as Sgt. Brice
Lindsay Workman as Yacht Steward
Louise Lane as Critic
Uncredited Actors
Robert Wegner as Door Bailiff
(spotted by Rich Erickson, 6/23/2010)
Crew
"Perry Mason"
Director of Photography … Robert G. Hager
Art Direction … Lewis Creber
Assistant Director … Robert G. Stone
Film Editor … Richard H. Cahoon, A.C.E.
Casting … Harvey Clermont
Makeup … Irving Pringle
Hair Stylist … Annabell
Wardrobe Supervision … Ed McDermott, Evelyn Carruth
Set Decoration … Sandy Grace
Properties … Ray Thompson
Production Sound Mixer … Herman Lewis
Script Supervision … Cosmo Genovese
Theme Composed by … Fred Steiner
Perry Mason
Produced by the CBS Television Network in association with Paisano Productions
TCOT Peripatetic Paintings: The painting The Three Witches also appears in #132, "TCOT Posthumous Painter." See appearances here. Submitted by Xanthippe Svanström, 12/24/2003.
+ The painting seen in the hall outside Goring Gilbert's place can also be seen in #146, "TCOT Absent Artist," and #260, "TCOT Sausalito Sunrise." See here. Submitted by Leah, 1/29/2003.
++ The Crying Cherub painting from #89, "TCOT Crying Cherub," and seen in #146, "TCOT Absent Artist," can also be seen in Goring Gilbert's studio. Submitted by daveb, 12/4/2007.
+++ The painting of the "little lady" that intrigued Otto Olney when he was in Leslie Rankin's gallery was also seen (barely) in episode 48. Alan Smithee, 3-15-2015.
Is this the only episode where Paul Drake hands his pocket notebook to someone (Perry in this case)? Also, the notebook is bound at the top. In earlier episodes, Paul refers to a side-bound notebook. Has anyone studied the different notebooks used? There are more than two. Otto Gervaert, 2/1/21.
+ In the very next episode, TCOT Bigamous Spouse, we see Perry reading aloud from Paul's top-bound notebook. jfh 13Feb2023
Location: At 4:55 there is an establishing shot featuring a busy city street. This is the Miracle Mile on Wilshire Boulevard, specifically, the 5000 block, marked by the El Rey Theatre at 5515 Wilshire Blvd. Built in 1936, it is still standing, a gemlike art deco masterpiece. Here is a wikipedia article on the El Rey Theatre. Submitted by catyron, May 21st, 2018
Sightings: In the courtroom, "Miss Carmody" & Quiet Old Man #1 observe the proceedings, while Distinguished Gentleman #1 works the stenotype. Learn more about these frequent faces. Submitted by gracenote, 2/22/2011.
+ Earlier, the aformentioned Gentleman, along with a companion, is led in the background by the mâitre d' to his table in the restaurant where Colin Durant confronts Perry. Later, he appears, back to the camera, in the background of the bus depot, and he's talking to yet another lady. Then he reappears in the depot at least twice more, walking in the background. Submitted by gracenote, 8/2/2011.
++ That Distinguished Gentelman #1 is, as we now know, the multi-talented and oft-featured Rudolph "Rudy" Salinger.
CARS. There are over ninety background cars in this episode (36 in the opening pan shot alone!). Except for the two buses, I have not listed any of them.
Since the introduction of the 1963-pattern black-plates in Ep#173, the old yellow-plates now stand out like sore thumbs. Added by Gary Woloski, 2/11/14.
Charles Irving [Zipperman] played Judges in 11 Perrys (4%: 7 generic, 2 Judge Blanchard, 1 Judge Stanley, 1 Judge No. 1), 3 Bonanzas, 2 Ben Caseys & a Judd For The Defense & Alfred Hitchcock Hour; in Bonanza "A Passion For Justice," he prosecuted Charles Dickens, played by Jonathan [LIS Dr. Smith] Harris [IMDb]. Mike Bedard 3.2.15.
This is the second of two PM appearances for Joanna Moore, who was Andy's love interest Peggy McMillan in four episodes of The Andy Griffith Show...MikeM. 12/19/2016
This is the final of four PM appearances for Margaret Hayes, who was once married to actor Leif Erickson for 28 days...MikeM. 3/27/2017
This is the third of four PM appearances for Kitty Kelly, a former member of the Ziegfeld Follies. Kitty Kelly began her film career in 1925 playing a chorus girl...MikeM. 4/16/2018
This is the third of four appearances for John Larkin. Also the third of four for John Dall. Submitted by Steven Blackwood 04/22/2022.

Name: Listed as "Critic", Louise Lane's character's name is "Ann Armbrewster" jfh 13Feb2023
In the early restaurant scene, we're treated to a Hawaiian song played on a steel guitar. That song is present in other episodes, in a few Hawaiian-themed taverns. But in this instance it's really loud, and in my view hardly conducive to such fine dining on lobster and champagne. JohnK, 16 February 2022
Comments

Edit
Is it me, or does John Dall play pretty much the same sort of role in every Perry he's been in? Not that I don't like the guy! Submitted by MikeReese, 1/25/2012
+ It's called typecasting. Added by H. Mason 2/24/15 ++ I once bought something that came with a Certificate Of Authenticity, only, when I took a closer look, it read "Certificate Of Authencity". It sounds to me as though that's what Colin Durant (John Dall) says when confronting Perry in the restaurant. jfh 13Feb2023.

The summary states, "[Perry] finds the dead body of Colin Durant." It's actually Della who finds the body and calls out to Perry. Is this the only episode where Della finds the body? jfh 25Dec2017.
+ I cannot recall another so far. Submitted by catyron, May 21st, 2018
Tragg asks Perry if he knows where Maxine can be found. His reply is a clever evasion - "Miss Street and I certainly have no idea". It is Paul, of course, who is tracing her. DOD 03/03/23
How did Lt. Anderson know Maxine would be at the Mexican border? If he was at the scene of the murder (mentioned in court testimony) the bus must have made several stops to give him time to get there before Maxine. Submitted by H. Mason 2/24/15
+ Perhaps Andy simply followed Paul. jfh 01Feb2021
Bad Instructor: Most teachers try to encourage their students. What kind of help was Goring Gilbert giving his students with his disparaging remarks? A couple of the drawings were quite good. Submitted by H. Mason 2/25/15
+ I noticed that too. I used to be an artists' model and I never saw an art teacher act that way. Those classes were not compulsory, like in a high school or college -- those were group lessons at a studio. Each student would have paid for instruction, and as adults they would not have tolerated such treatment. This was very unrealistic. Submitted by catyron, May 21st, 2018
++ I actually like the older lady's angular, modern version. Even the old man's version was a nice interpretation. --yelocab 03JUN19
I must have missed something - is it ever explained why both Olneys had copies made? And what was Leslie Rankin's part in all this?
+ I am glad that i am not the only one who didn't get it. I suppose she wanted one for the bedroom and he wanted one for the yacht. It seemed very weel. As for Mr. Rankin, I did not understand her part in it, either. Submitted by catyron, May 21st, 2018
Maxine said the bus was leaving at Nine-Five (9:05). I rewound to make sure I heard it right. Or maybe I mis-heard it. Did anyone ever say the time like that? We say: Nine-Ten, Nine-Twenty, so something like Nine-Five would not be incorrect, just not common today.--yelocab 03JUN19
+ The bus ticket counterman told Paul that the bus left at "Nine-Five", exactly as Maxine said. jfh 17Jan2020

It is never fully explained, but I think that, in anticipation of a nasty divorce, each thought they could foist a copy on the other while holding on to the genuine painting. Durant was the go-between with the copyist. He then planned to blackmail both Olneys to keep quiet. When Gilbert learned Durant was getting $10,000 from each Olney, while only paying him a few hundred, that led to the fight in which Durant was killed. Still not sure about Rankin, other than her selling the original to the Olneys. DOD 01/17/20
And why was Rankin hiding in the dark in Gilbert's art studio? No idea. Submitted by Wick 2/16/2022
+ Rankin was there to pick up the copy of the painting Gilbert made for Grace Onley. jfh 21Aug2022
<< Decadent Dean | Episodes | Bigamous Spouse >>