Show186
<< Deadly Verdict | Episodes | Reluctant Model >>
#186: The Case of the
Decadent Dean
Original Airdate: 10/24/63
From The Perry Mason TV Show Book
Perry goes back to school when an unlikely book-stealing case leads to sabotage, infidelity, and murder on the campus of Manzana Valley Prep School.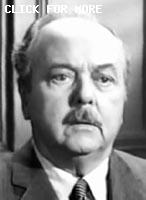 Opening
Starring Raymond Burr
in The Case of THE DECADENT DEAN
Based upon characters created by Erle Stanley Gardner
Barbara Hale, William Hopper, William Talman, Ray Collins

Trailing
Directed by Earl Bellamy
Written by Joseph P. Lamont and Samuel Newman
Arthur Marks | Producer
Gail Patrick Jackson | Executive Producer
Jackson Gillis | Associate Producer
Samuel Newman | Story Consultant
Raymond Burr as Perry Mason
Barbara Hale as Della Street
William Hopper as Paul Drake
Wiliam Talman as Hamilton Burger
Ray Collins as Lt. Tragg
Wesley Lau as Lt. Anderson
Cast
Milton Selzer as Dr. Aaron Stuart
Joan Tetzel as Marian Stuart
Lloyd Corrigan as Harvey Forrest
H. M. Wynant as Tobin Wade
Eddie Firestone as Jenkins
Paul Lukather as Chuck Emmett
Kelly Thordsen as Sheriff Ward Vincent
Blair Davies as John Marshall Baxter
Lauren Gilbert as Mr. Ryan
Stanja Lowe as Janet Gwynne
Richard Simmons as Mr. Ogden
Lewis Martin as Judge One
Albert A. Vail as Judge Two
Geraldine Wall as Mrs. Perkins
Rand Brooks as Ted Richert
Willis Robards as Mr. Baker
Tommy Alexander as John
Don Parker as Bruce Perkins
Shelley Ames as Grace Witt
Uncredited Actors
Lee Miller as Sgt. Brice
Don Anderson as Bailiff at Window
Crew
"Perry Mason"
Director of Photography … Robert G. Hager
Art Direction … Lewis Creber
Assistant Director … Robert G. Stone
Film Editor … Richard H. Cahoon, A.C.E.
Casting … Harvey Clermont
Makeup … Irving Pringle
Hair Stylist … Annabell
Wardrobe Supervision … Ed McDermott, Evelyn Carruth
Set Decoration … Carl Biddiscome
Properties … Ray Thompson
Production Sound Mixer … Herman Lewis
Script Supervision … Marshall Schlom
Theme Composed by … Fred Steiner
Automobiles Supplied by … Ford Motor Company
Perry Mason
Produced by the CBS Television Network in association with Paisano Productions
Richard Simmons (no, not the weight-loss guru) played alongside Raymond Burr in Rear Window. He played the "Man with Miss Torso." Submitted by billp, 15 November 2009.
+ I remember this Richard Simmons as Sergeant Preston of the Yukon. Submitted by BrandonStreet 1/3/19
Lloyd Corrigan (Harvey Forrest) a "famous face" makes his second of three Perry appearances. Among his many acting credits, he appeared in many of the Boston Blackie movies as Arthur Manleder, Blackie's millionaire friend. jfh 22Dec2017.
Sightings: The omni-present Distinguished Gentleman #1 has once again made a field trip just to see Perry in action, this time at the evidentiary hearing in Manzana County Court. Read more about him and his fellow recurring spectators. Later, back in the Los Angeles County Courthouse, Pencil Mustache Man and Little Old Lady #1 and Quiet Old Man #1 appear in the gallery, all in one shot. Submitted by gracenote, 2/17/2011.
+ The African-American Man can clearly be seen in the courtroom gallery, as can African-American Woman#1 -- and for the first time they do NOT sit together as African-American Couple; instead there is a lighter-skinned woman between them. Submitted by catyron, May 20th, 2018
++ Rudolph "Rudy" Salinger a.k.a. D.G. #1 is once again a reliable out-of-town character actor. Submitted by catyron, August 10th, 2021.
Uncredited Actors: At Dr. Stuart's arrest is Burr's stand-in, Lee Miller. The bailiff who closes the blinds during the showing of a movie in court is none other than Don Anderson. Read more about these frequently unacknowledged players. Submitted by gracenote, 2/17/2011.
+ The scuba diver is Rick Geary, and i believe that the footage of him jumping from the boat into the water was re-used from an earlier episode. Submitted by catyron, August 10th, 2021.
Lt. Tragg (Ray Collins) appears only the credits (for the third time this season). Submitted by gracenote, 2/17/2011.
Location: At the 18:24 mark, we see Aaron Stuart approaching a house, which was once the exterior of the Gilbert Bates house, when Revue Productions was shooting "Leave It to Beaver" at that lot. (CBS Television became the primary lessee of the lot by 1963, with Revue Productions having left by the 1959 season). Submitted by S. Stuart 11/21/18.
Location: Quick stop by Gulls Way in Malibu before going to Cliffside Resort. Gulls Way is featured in several other episodes. Submitted by Eric Cooper, 28 April 2011.
CARS. (1) Aaron Stuart's medium-color 1963 Buick LeSabre Estate Wagon w/ roof-rack & cornering lamp options. It's probably the same Buick wagon as in ep#s 169 & 173, but following the opening scene of this episode it shall forevermore have a scratched & dented tailgate.
(2) A medium-color 1960 Chevrolet Biscayne 4-Door Sedan is parked on the roadside as Car(1) careens by in the opening scene (the linked image shows a 2-door; Car(2)'s windows & doors are actually the same as those on this 4-door Bel Air). We learn later that the car's blonde owner and witness to the getaway is "Miss Witt". See "Familiar Names" Trivia below.
(3) The medium-color 1954 Ford Mainline Tudor Sedan parked at Aaron Stuart's place at 18:20 probably belongs to Jenkins the Handyman.
(4) A white 1963 Lincoln Continental Convertible, top UP, is parked in front of Manzana County Court House at 23:07. It could be Perry's, but isn't that him at Screen Right approaching the entrance on foot? Is this a rare instance in which Perry walks somewhere?
Background Cars. (a) A 1959 Buick 4-Door HardTop (white "Flattop" roof) is parked in the far distance as Car(1) speeds by Car(2) in the opening sequence.
Added by Gary Woloski, 2/4/14.
Familiar Names. The name of the blonde owner of Car(2) who witnesses the getaway drive in the opening sequence is not given until Perry refers to her as "Miss Witt" in his examination of Chuck Emmett (42:54). Her full name "Grace Witt" occurs only in the end credits. The name rings a bell: Paul had a perilous encounter with a different "Grace Witt" (a recently grieved widow played by Maxine Stuart) in ep#109 (see photo, top of the ep#109 page)! Samuel Newman is the sole writer credited for ep#109, a key locale of which is "Manzanita Canyon".
You might also recall that we have already been to this Ep#186's "Manzana Valley" in ep#138, which was also written by Samuel Newman. There are no California places with the exact names "Manzanita Canyon" or "Manzana Valley"† so it seems that the names are fictional. In the Real World, however, "Manzana" and "Manzanita" crop up in place names all across the SouthWest U.S. and Mexico. Just one instance is Manzana Creek in the San Rafael Wilderness. The commonness of such place names is not surprising since Manzana [Sp] = "Apple" and Manzanita is an evergreen shrub bearing red berries said to have been favoured by the Grizzly Bear, California's State Animal.
Likewise, ep#180's town of Palmetto, "THE FLOWER CITY", can't be tied to a Real World location. That episode was written by Robert C. Dennis with Samuel Newman as Story Consultant.
Amongst the advantages of recycling these fictitious place names is the possibility of re-using specially made props such as signs and uniform accoutrements: eg, the Sheriff's shoulder badge can be most clearly read as "MANZANA VALLEY SHERIFF" at 23:58 of this ep#186. Considering the pleasant images evoked by "Manzana", "Manzanita" and "Palmetto", I'm left curious about the identity of the model Samuel Newman might have used for "Grace Witt". Added by Gary Woloski, 2/5/14.
†The real Apple Valley, California locale that corresponds so well with the Manzana Valley of ep#138 isn't consistent with the Manzana Valley of this episode #186 since downtown LA is 92 miles from Apple Valley and there's no seaside cliffs out in the desert. GSW
+ Tobin Wade has a "shack" in Topanga Canyon, mentioned at least twice. Topanga Canyon is a real Los Angeles area locale just east of Malibu. The implication is that the fictional Manzana Valley must be nearby, as Wade is unlikely to live terribly far from where he works. Also, Dr. Stuart dashes up to Perry's office to meet with him and the representative from the Endowment, unlikely from the High Desert (the actual location of the actual Apple Valley). I don't know of any real location nearby that could be Manzana Valley; this one has to go down as completely fictitious, I think. OLEF641 6/15/21
Repeat Characters: As mentioned above episode 138 had scenes in the fictional Manzana Valley. In that story actor Lewis Martin was Judge Libott (name in credits) and actor Kelly Thordsen was Sheriff Ward Vincent. Submitted by H. Mason 2/23/15
Repeat Actors: Lloyd Corrigan and Eddie Firestone were both in this episode and #159 "TCOT Dodging Domino". HamBurger 7/31/2016
This is the only PM appearance for Shelley Ames, who was the daughter of prominent actor Leon Ames...MikeM. 12/16/2016
+ and if IMDb is the definitive resource, one of her only two acting credits, the other being an appearance as "Student Nurse" on "The Interns" (1962). jfh 13Feb2023
This is the second of two PM appearances for Stanja Lowe, who was married to actor John Marley...MikeM. 3/24/2017
This is the only PM appearance for Joan Tetzel, who was married to Vienna-born actor Oskar Homolka from 1949 until her death in Sussex, England in 1977 at the age of 56...MikeM. 4/13/2018
X-ray Vision In the courtroom scene, Perry seems to be reading aloud from a volume of American Jurisprudence, but he has only opened the front cover of the book, and he's looking at the endpaper, where there is no writing. You can see the library stamp on the left hand inside cover. submitted by BellaDella, 23 April 2021.
Comments

Edit
Perry makes a great point about the law: "Mr. Baxter, I remind , the law helps the vigilant before those who sleep on their rights." Submitted by gracenote, 2/17/2011.
+ Vigilantibus Et Non Dormientibus Jura Subveniunt [Latin:] the law assists those that are vigilant with their rights, and not those that sleep thereupon.
++ Ironically, Perry makes the point in seeking dismissal on the grounds that a confession was made without advice of counsel ! (I will confess I didn't particularly care for this episode: I don't know if it was the [greater-than-usual] legal latitude Perry is given, technical implausibilities in the 'home' movie, or just a pathological dislike for Milton Seltzer, but the requisite happy ending would have had me rolling my eyes..if they hadn't been drooping closed already). Notcom, 052119.
Actually, I think Perry's argument is that a confession is meaningless unless there is evidence a crime has been committed. Without such evidence, there is no crime to investigate. DOD 01/29/21
Why is this episode titled TCOT "Decadent Dean"? If he is the head of an independent secondary school, as he seems to be, then Aaron Stuart would be a Headmaster or Head of School -- possibly Principal or President. But not Dean. Submitted by HBM1043, 2/19/2014
Tobin Wade is the Decadent Dean, not Aaron Stuart. - Submitted by 10yearoldfan, 9 March 2014.
Location Names: Any relation between Cliffside Resort seen in this story and Cliffside Heights from episode 179 TCOT Skeleton's Closet? Submitted by H. Mason 2/23/15
SHERIFF is a BLENDED word: The King of England appointed a REEVE to administer a SHIRE/County (SHIRE + REEVE = SHERIFF) [Webster's Unabridged Dictionary]. Mike Bedard 2.27.15.
H.M. Wynant has the distinction of having played victim, murderer, suspect, and prosecutor in various episodes. The whole web of deceit, thefts, and murder could have been prevented by the very simple and logical real estate arrangement described at the end. During that terrific confession, we learn our victim was first struck with a log. Surely there would have been some evidence of that in the wound? DODay 12/22/17
Legends of the Fall so what were the "technical difficulties" in the film-within-a-film that we see in the episode?? Quite simply that the upward shot that forms its raison d'être would have been impossible to obtain (it's possible, I suppose that such could have been obtained from a boat - assuming a calm surf - but there would still be considerable agitation in the footage). A similar issue marred an earlier episode - tho the issue there was really more about continuity - and one has to wonder if these are plot devices that seemed to make sense when appearing in a book, but which fall apart when they're actually attempted. Notcom 061521.
<< Deadly Verdict | Episodes | Reluctant Model >>