Show153
<< Promoter's Pillbox | Episodes | Bogus Books >>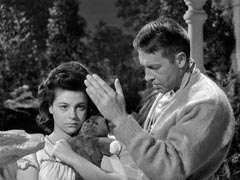 #153: The Case of the
Lonely Eloper
Original Airdate: 05/26/62
From The Perry Mason TV Show Book (Revised)
A naïve young woman, Merle Telford, is about to turn twenty-one and receive a trust fund big enough to take most of us around the world in style. She plans on running away from her guardians and eloping with Danny Pierce as soon as she gets the money. Little does Merle know that Danny is planning to bilk her, using her companion, Gina, as an accomplice.
Merle's Aunt Olivia and Uncle Howard know of her plans and hire Paul Drake to keep Merle from fleeing the night of her twenty-first birthday party.
Paul feels more like a babysitter than a detective, casing the party and keeping an eye on Merle—until a murder is committed during the party and Merle becomes the prime suspect.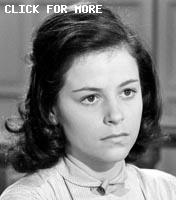 Opening
Starring Raymond Burr
in The Case of The LONELY ELOPER
Based upon Characters Created by Erle Stanley Gardner
Barbara Hale, William Hopper, William Talman, Ray Collins
Trailing
Directed by Arthur Marks
Written by Robert C. Dennis
"Perry Mason"
Art Seid | Producer
Gail Patrick Jackson | Executive Producer
Jackson Gillis | Associate Producer
Produced by The CBS Television Network in association with Paisano Productions
Samuel Newman | Story Consultant
Raymond Burr as Perry Mason
Barbara Hale as Della Street
William Hopper as Paul Drake
Wiliam Talman as Hamilton Burger
Ray Collins as Lt. Tragg
Cast
Jack Ging as Danny Pierce
John Dall as Julian Kirk
Jana Taylor as Merle Telford
Joan Staley as Gina Gilbert
Jorja Curtright as Olivia Langley
Wesley Lau as Lt. Anderson
Paul Tripp as Howard Langley
Billy Halop as Corbett
Kenneth MacDonald as Judge
Carol Andreson as Margo Stevens
John Zaremba as Doctor Wales
Ralph Reed as Messenger
Pepper Curtis as Guest
Maurice Wells as Doctor
Holly Harris as Doctor's Wife
Uncredited Actors
Don Anderson as Party Guest and as Courtroom Spectator (spotted by FredK, 10/4/2010)
Bess Flowers as Birthday Party Guest
Bert Stevens as Birthday Party Guest
(two spotted by gracep, 10/5/2010)
Crew
Director of Photography … Robert G. Hager
Art Direction … Lewis Creber
Assistant Director … Gordon Webb
Film Editor … Richard H. Cahoon, A.C.E.
Casting … Harvey Clermont
Makeup … Irving Pringle
Hair Stylist … Annabell
Wardrobe Supervision … Ed McDermott, Evelyn Carruth
Set Decoration … Charles Q. Vassar
Properties … Ray Thompson
Production Sound Mixer … Herman Lewis
Script Supervision … Robert Gary
Sound … Glen Glenn Sound Co.
Automobiles Supplied by … Ford Motor Company
Titles and Opticals … Pacific Title
Perry Mason \ A Film Presentation
A CBS Television Network Production
Am I the only one who thinks Uncle Julian's words to Merle before he realizes she is sleepwalking are just plain creepy? Welshwoman 0201-2015
+ Uncle Julian is played by John Dall who makes his first of four PM appearances in this episode. No one does "creepy" better than John Dall! jfh 01Nov2016
++ Correction Julian is Merle's cousin, not her uncle. And his remarks to her in that opening scene are indeed creepy and pervy, uncle or cousin! Shudder! Submitted by JazzBaby, 3/17/2019.
+++ Creepy, verging on sexual harassment and exploitation of the developmentally disabled. Ugh. Submitted by catyron, May 23, 2021.
>>> IMHO Merle isn't developmentally disabled, rather, she's been manipulated into believing she is. jfh 07Nov2022
++++ There's plenty of creepy all around in this one. And the episode ends with the youngster initiating some of that out-of-place kissing in Perry's office. JohnK, 30 December 2021.
+++++Although John Dahl may be best known for Rope, his best role IMHO was in the film noir classic Gun Crazy. Submitted by Kenmore 09/01/2020
++++++ Agreed, Kenmore. That is a not-to-be-missed film. Dall was outstanding in it, and makes me wonder why he wasn't a bigger star. Submitted by Rickapolis 12/30/21
+++++++ John Dall's film career got off to a rapid start even before Rope and Gun Crazy, with another good role in 1945's The Corn is Green starring PM alumna Bette Davis, for which he garnered an Academy Award nomination. JohnK, 30 December 2021.
Playing Corbett, Billy Halop makes his first of three appearances here on Perry. Billy Halop began his acting career in the play/movie Dead End, playing one of the little tough guys. He made several more movies along with the other little tough guys, but quit before they became the Bowery Boys. Submitted by PaulDrake 33, 12 August 2009.
+ In later years, Billy Halop had a recurring role on All in the Family as Bert Munson, the cab company owner Archie worked for part-time, until his death in 1976. His sister Florence Halop had recurring roles on St. Elsewhere and Night Court before her death in 1986. Submitted by Wiseguy70005, 7/02/12.
Uncredited Actors / Sightings: Don Anderson makes another dual appearance here. First he appears as a guest at Merle's 21st birthday party, though I could not spot him in any shots before the murder, only after the investigation is underway. In the last scenes in the courtroom he is the spectator seated next to Margo Stevens (Carol Andreson) and directly in front of Joan Staley. Earlier in the trial, he is not in that spot. Submitted by FredK 4 October 2010.
+ The venerable Bess Flowers appears as a guest at the same birthday party, along with Bert Stevens. Submitted by gracep 10/5/2010.
++ Earlier in the courtroom hearing, Anderson does appear in a cutaway behind Cousin Julian, along with Quiet Old Man #1. Bert Stevens peeks over Mason's shoulder at least once (although in wider shots he disappears). Submitted by gracep 1/7/2010.
For the umpteenth time this season, despite onscreen credit, Lt. Tragg (Ray Collins) does not appear. Submitted by gracep 1/7/2010.
CARS. (1) A 1959-1961 Cadillac Fleetwood Seventy-Five Sedan or Limousine (1961 shown), chauffeured by Corbett, takes Merle to the travel agency. The shape of the rear-most side-window beside Merle is indubitably that of a '59 or later Cadillac Series Seventy-Five ('59, '60, '61 or '62).
(2) 1956 Chevrolet Bel Air Convertible, mainly medium color, top down. Danny Pierce, in tux, drives to Gina's motel room. The bit of chrome trim seen here is unique to the '56 Bel Air.
(3) 1955-'58 Metropolitan Coupe, BLUE STREAK MESSENGER SERVICE, 2-tone blue/white (What else could it be?). Year ID: '53-55s had a fake hood scoop and '59-62s had side-draft windows (wings). BLUE STREAK has neither. See Wikipedia article.
For the first time this season, despite the "Automobiles Supplied by . . . Ford Motor Company" end-credit, no Ford product appears in the episode (other than coincidental minor background cars). In contrast, there were No Fords & No Credit in Episodes 129 (no cars at all) & 131 (no brand-new Fords). Also see Trivia re:"Closing Credits" for Ep# 126. Added by Gary Woloski, 4/14/13.
The ship model in the window of the travel agency is of the QUEEN MARY, an active passenger liner until 1967. She is now retired in Long Beach,CA (wiki here). Added by Gary Woloski, 4/11/13
C'mon, music fans! I can't believe no one has yet identified the music playing at the beginning. It's the first movement of Alexander Borodin's String Quartet No. 2 in D. The third movement contains a very famous, instantly recognizable, and very beautiful melody. Submitted by 65tosspowertrap, 10/26/2013.
This was the fifth of six episodes where the three main characters (defendant, victim, killer) are female. The first four were episodes 30,31,37,143. The last one is episode 204 TCOT Woeful Widower. Submitted by H. Mason 9/26/14
Business For Perry: Another story where Perry got his client because of Paul. Submitted by H. Mason 12/12/14
Vanishing Vessel: The spice jar on Perry's credenza once again goes missing, this time at 39 minutes on the DVD. JohnK, 19 October 2015.
The Curious Coffee Set makes an appearance in Perry's office as Della pours. jfh 07Feb2017.
+Cups de Couture: In the luncheon fashion show at about 8 minutes in, we see scores of our Curious Cups, alongside, I believe, puzzling sugar bowls and mysterious creamers, on the restaurant tables. JohnK, 30 December 2021.
This is the only PM appearance for Jana Taylor...MikeM. 11/1/2016
This is the third of four PM appearances for Joan Staley, who later was in a single Ironside episode...MikeM. 11/1/2016
This is the only PM appearance for Jorja Curtright, who was married to writer/producer Sidney Sheldon from 1951 until her death in 1985...MikeM. 2/7/2017
When she played 21-year-old Merle in this episode, actress Jana Taylor was still 18 years old...MikeM. 11/7/2017
Perry has been kissed many times in the series but I think this is the only time Paul has ever been kissed. Kilo 4/5/2022.
Gavel and Other Statistics For Season Five: Gavel: not used in any episodes, Pencil Tapping: 11 episodes, Coast Guard Investigation: 1 episode, two different courts: 2 episodes, including the CG panel, gavel on judge's bench: 0 episodes.
Note: At one point during the CG panel in Episode #140, TCOT Captain's Coins, one of the panelists knocks on the table with his knuckles to call the court to order. OLEF641 7/25/22
Jana Taylor reminds be of Annette Funicello in "Beach Blanket Bingo". Kilo 1/5/2023.
Comments

Edit
Another example of the Mason production staff's curious sense of actor chemistry here. Though middle-aged, indoorsman Paul Tripp seems a bit out of his romantic league with former Playmate of the Month Joan Staley, the two were paired here and again (though less romantically) in episode #157 TCOT Double Entry Mind. Submitted by FredK, 19 November 2010.
Another episode where the women are either controlling and conniving, using others, or utterly naïve and innocent, at the mercy of others. Della is, of course, the exception. Submitted by gracep, 1/7/2011.
Especially in her scene with Merle after the fashion show, Jorja Curtright resembles Faye Dunaway in "Mommie Dearest". DOD 01/16/2023
I've always thought this was a curious episode; Perry's client seems to border between simply naïve and somewhat "touched" as some of her family believe. Even in the epilogue she hardly seems entirely there! Submitted by Ed Zoerner, 7/23/2011.

Goof: When Danny knocks on the motel room door, Gina's hand is seen on the door, yet as Danny walks through the doorway, Gina is standing across the room. jfh 15Sec2020

An article, "RAYMOND BURR: CLEAN CASES ONLY" by Herbert Mitgang published in the NYTimes late city edition of Sunday, 5 Aug 1962, Section 2, page X13, illustrates the high regard that the public had for "their heroic defense counsel" by Summer '62. The article serves as a credible, positive review of the first five seasons. You can see the article on the NYT microfilm files at your Public Library or read a NYTimes Company reprint here. If you track down the article on microfilm, don't miss Jack Gould's article "SUMMER RERUNS - Rule of Economics Shows Need for More Than One Run for the Money" at the top left of the same page. Submitted by Gary Woloski, 5/29/12.
Raymond Burr has stated in a 1985 interview that Perry Mason ran four years too long. If the show had ended when Burr thinks it should have, this would have been the final episode. Submitted by Wiseguy70005, 7/02/12.
+ I think what RB really meant was "...ran four years and one episode too long": though not as bad as some of the final season's efforts, the cravenous of many of the supporting characters here, combined with the general unlikeableness of Merle - who alternates b/w pathetic and irritating - makes this show one of PM's more unappealing offerings...I think we should all be grateful this wasn't the final show. (OTOH, had they decided to end here, something a la Final Fadeout would probably have been produced, and we might have been spared this episode altogether.) Submitted by Notcom, 012716.
The Party: It was supposed to be for Merle's 21st birthday. The guests seemed to pay no attention to her. She had no friends there (except Danny) and nobody her age. Anyone else think Paul Drake should have arrived earlier than he did? Submitted by H. Mason 12/12/14
+ Paul delivers a great line, perhaps worthy of PIs' patron saint Philip Marlowe, when Perry asks how the soiree evolved: "The party died. So did the hostess." Happy New Year! JohnK, 30 December 2021.
Guests at the fashion show drink from the Curious Coffee set. DOD 12/30/21
Considering the not-so-subtle creepiness of the episode, it doesn't seem all that unusual that 'Merle' seems a bit touched. A birthday party where YOU are the guest of honor, but no one is paying you any attention? And no friends your age? And turning 21 on top of it?? Interestingly (well, to me) there was a Law And Order Criminal Intent episode that used a similar plot device (and, interestingly again, it starred a former Star Trek (Next Gen) actor, Brent Spiner. And it WAS really creepy. Considering how 'loving Aunt Olivia' was so concerned about Merle's welfare, (meaning the money), I wasn't too surprised how everything unfolded. Lastly, were those times filled with young, unemployed-by-choice grifters? Seems that way! Submitted by MikeReese, 1/26/2016
Murder Weapon: The makers of the show did a good job showing the knife in the background when Danny called the messenger service. When Paul called Perry it was missing from the display. There was an opportunity to show the murder weapon in early scenes of episode 105 (TCOT Loquacious Liar) but it didn't happen. Submitted by H. Mason 12/12/14
Why does Corbett remove his jacket and tie to give the package to the delivery service? That staircase set gets yet another workout. Gets almost as much airtime as Perry's office. DODay 11/06/17
>>>minor correction it's Danny who goes to Julian's house to meet the delivery driver (as noted below). jfh 07Nov2022
+ The dialogue when Pierce talks to the messenger may give the reason why he was not wearing his jacket and tie. The messenger believed that Pierce was not part of the party which was a "black tie" affair. This would mean in case of an investigation, the messenger would not have associated Pierce with the stolen diamonds. I know that is a bit thin, but I believe that was the intent of the writers. Submitted by Kenmore 09/01/2020

It seems to me that the delivery guy could easily have identified the recipient of the package by the distinctive birthmark near her right elbow. jfh 15Dec2020

The Case of the Nice Caboose: At 16:40 on the DVD, in what looks like an outtake or ad lib, Della appears to be checking out Paul Drake's backside. JohnK, 6 January 2017
+ I love that moment, JohnK! I think you're right, it seems ad libbed on her part. William Hopper doesn't seem to know how to respond! Submitted by JazzBaby, 3/17/2019.
When Uncle Howard told Merle her aunt was dead we were led to believe she didn't know. However, later we learn that she did know and put the knife in her suitcase to protect her uncle. Kilo 1/25/2020.
+ Merle also does a nice job of setting up cousin Julian as the first suspect. jfh 15Dec2020

It seems that Howard Langley (Paul Tripp) likes to surround himself with the ladies. The relatively brief, but stunning appearance of his golf partner Margo Stevens (Carol Anderson) in that black dress at the party is certainly an attention-getter. It's little wonder that the next scene is Howard seemingly staring at her while Julian (John Dahl) notices and raises his glass. Submitted by Kenmore 09/01/2020.
<< Promoter's Pillbox | Episodes | Bogus Books >>